Pro-life campaigners have praised Donegal constituents for returning a 'No' vote in the 2018 abortion referendum.
A recent meeting in Letterkenny described Donegal as the "most pro-life county in Ireland".
Donegal will lead the way in changing the culture around abortions in Ireland, said Niamh Uí Bhriain of the Life Institute.
A large crowd attended the meeting in the Mount Errigal Hotel on Monday evening, where historian and activist Jonathon Van Maren said that "change on abortion is possible".
The event was organised as part of the pro-life Renewal Tour, and heard from a panel of speakers including GAA star Mickey Harte and from local Aontu representative, Mary T Sweeney who urged the large crowd to get involved to ensure political change and to help women with unexpected pregnancies.
Mr Harte, who received a standing ovation, said that every baby's life lost to abortion was a "tragedy" and that a truthful debate was needed on the law.
A special guest at the meetings was speaker Jonathon Van Maren, a Canadian author, historian, and activist, whose book 'Patriots: the untold story of the Irish pro-life movement' has sold thousands of copies, and who said that Ireland can learn from the recent overturning of Roe v Wade in the U.S. in regard to the perseverance needed to effect cultural change. 
The documentary Ireland's Fall, the Abortion Deception, made by Donegal man, Tim Jackson was also shown. 
Niamh Uí Bhriain of the Life Institute said that the fall of Roe v Wade had empowered pro-life activists everywhere. She said abortion figures in Ireland have spurred Irish pro-life activists to seek to change the culture. 
"At least 21,000 babies have been aborted according to Junior Minister Mary Butler," the Life Institute spokeswoman said.
She urged the health minister to provide supports to women "to empower them to choose life" and said: "Stephen Donnelly needs to realise that for many women in crisis, abortion is not a choice at all".
"It's wonderful to be here in Donegal, the most pro-life county in Ireland, " she said opening the meeting. "And the truth is that no law, no referendum and no vote can ever make it right to kill a helpless child. It is to your eternal credit that Donegal voted No in 2018, and will lead the way now in changing the culture."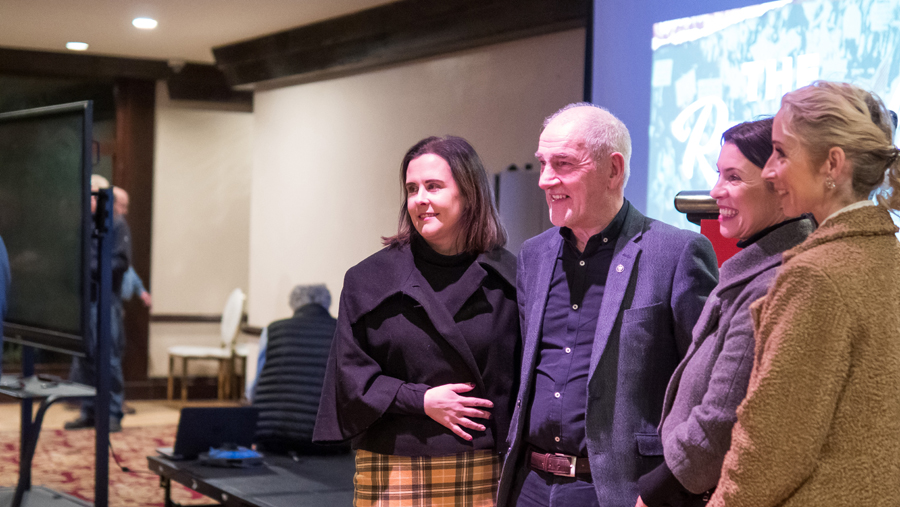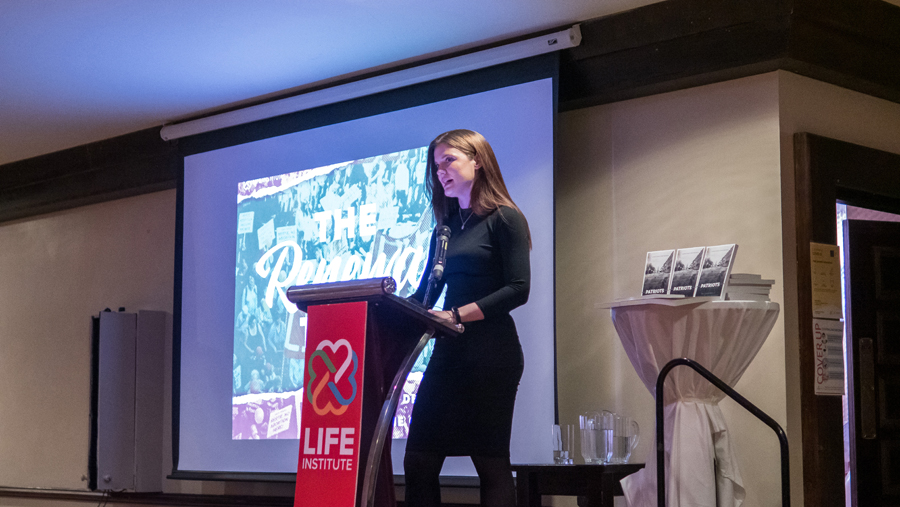 The Renewal Tour coincides with a new billboard campaign from Life Institute is urging that the 3-day waiting period before undergoing an abortion be retained.
Life Institute say that the Renewal Tour and the billboard campaign are centrepieces to an escalation of pro-life activity.
"These meetings also bring activists in every corner of the country together to discuss how to forge a pro-life future by realising the strength of our cause, and the potential for change that lies in the enduring truth of the pro-life message," Ms Uí Bhriain said.