Donegal Daily's financial columnist Sean McNulty this week tackles the world of mortgages and warns of all pitfalls to avoid and the positive things to do when seeking one.
The wonderful world of mortgages may not seem so wonderful when you actually apply for one. It can be a form of torture for some, but inevitably you will cross the bridge someday.
Once you have one application done, you might not even attempt switching your mortgage for a better rate because you know the hassle that is coming. Maybe that's why the lenders make the process so arduous, so they can keep you forever (insert morbid laugh here).  However, once you know what they're looking for, you can put yourself in a much better position to be accepted. Then it is just a matter of getting the paperwork together.
So, getting loaned €200,000 + by an institution at relatively low rates seems like a good plan but you have to be aware that these institutions deal in risk, and any signs that you will not be able to keep up repayments, it's time for the big red stamp rejecting the application. 
So, how do you guarantee that you get accepted for the loan, when that time comes? Well, there are no guarantees but what you can do is best prepare yourself by knowing what the bank, and in particular the underwriters, will be looking for. Their underwriting team are tasked with finding problems with your application, and if something doesn't look right, they won't call you up to explain, they'll just red stamp you.
What do the banks look for?
First of all, does your application fit into their lending rules? These are easy ones to get out of the way, because there is no point applying for more than the lender is allowed to lend you.
Loan to value:

You can only borrow a certain percentage of what the property is worth. If you are a first-time buyer, you can borrow up to 90% of the property value. This bracket will include second-timers from January too. An investor can borrow 70% and they allow 60% for a holiday home.

Loan to income

. New rules now allow you to borrow four times your income, or combined income if applying as a couple. An income of €50k allows you to borrow €200k, and if you are a first-time buyer then that would be 90% of the house value. Therefore, you can bid of properties up to the value of €222,000 roughly.

Net disposable income

. Essentially the bank wants to see here, can you afford to repay the mortgage each month after all your expenses. They will want to know other loan commitments and monthly childcare costs (if any). These amounts will obviously come off your take-home pay each month, so the new mortgage needs to come out of what is left-over. For these calculations the bank will use a 'stressed mortgage rate' so they can test your affordability if interest rates jump again in the future.

Capacity to repay

. The last test then is to check your financial behaviour in the 6 months leading up to the application. Can you prove that each month you can repay the mortgage (at the stressed rate)? When you present all your bank statements, they will want to see you are paying rent or saving, or have enough left over in your current account to repay the new stressed mortgage amount. E.g. if your actual projected repayments are €800 per month, and the stressed amount is €1,100 per month, the lender wants to see that €1,100 capacity each month for 6 months prior to applying.
Other things then to be weary about are missed direct debits, any gambling evidence. If you are making transfers to an account you have overseas or Revolut, they will want statements for those accounts too. Note the lenders will get a credit check completed too, so any financial mishaps in the last two years may be an issue.
When going for a mortgage be mindful that different lenders offer different interest rates. The flashy offers of a few percent cashback normally mask a darker variable interest rate awaiting you after your fixed term ends. Scan the market and compare the best offerings. Getting advice from a professional can always help as they are steeped in the market and know all the goings-on. Also some of the best lenders are not on the Main Street. The information is there, you just need to know where to look.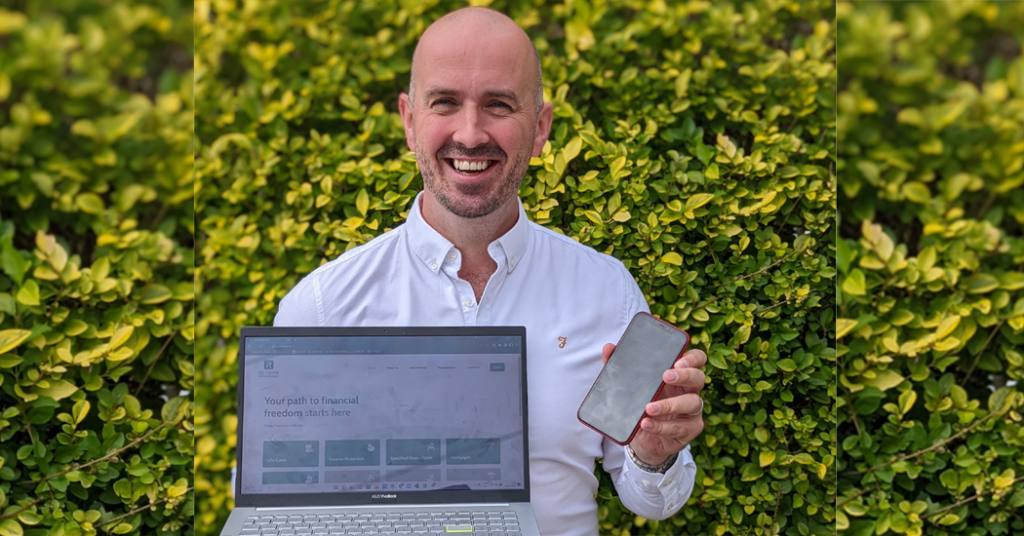 Sean McNulty is the founder and Managing Director of Rethink Money Ltd, a financial advisory company based in Letterkenny. Sean's company is a digital-first advisor with a bespoke software to help clients best manage their financial needs.
For a free consultation feel free to reach out to us at info@rethinkmoney.ie
Follow me on Facebook: www.facebook.com/rethinkmoneyie
Or on Instagram for free tips and tricks: www.instagram.com/rethinkmoneyie