Donegal man Brendan Giles has engineered success in the field of Manufacturing Engineering, having won a national Apprentice of the Year Award.
The Cranford man was among the 12 winners of the inaugural awards announced by Minister for Further and Higher Education, Research, Innovation and Science Simon Harris TD at a recent event in the Mansion House, Dublin.
Brendan Giles, who is currently posted at Abbott Diabetes Care in Donegal, undertook his apprenticeship with Atlantic Technological University (ATU).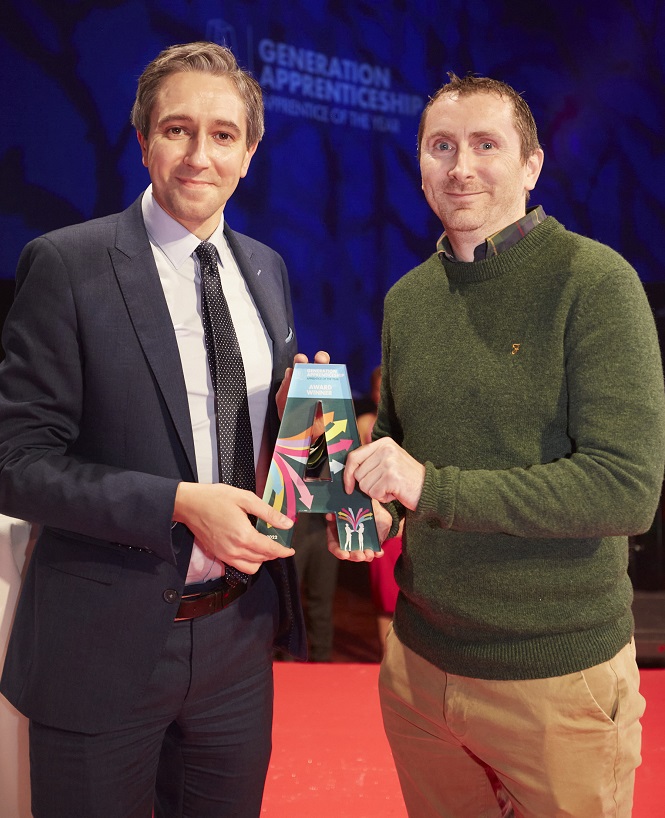 Mairíde Bennis also an apprentice in Manufacturing Engineering from ATU, who is based in Limerick, also took home a finalist prize in the ceremony.
Dr Paul O'Dowd, Head of Manufacturing Engineering Apprenticeships at ATU Galway, said "The achievements of Mairíde and Brendan are testament to the success of the programmes, which have grown from an intake of 78 students in 2017, to 200 students in 2022."
Speaking at the awards, Minister Harris said: "I want to warmly congratulate each nominee this evening on their hard work and commitment to their apprenticeship, and also thank their employers, educators and families for their ongoing support.
 Apprenticeship is a vital lever for the continued economic prosperity of this country – it not only unlocks the skills and expertise necessary for leading Irish businesses, but also will help us to achieve critical aims in the Programme for Government, including on housing."
Brian Riordan, an electrical apprentice from Dublin, was named the overall award winner.  There have been 6,177 apprenticeship registrations to date. The total apprenticeship population is 25,131.