Sponsored Post
DMG Motors in Donegal Town are rewarding new buyers with a fantastic offer on their Skoda range. 
At DMG Motors, we pride ourselves on selling quality and abiding to the highest levels of customer service.
Now is a great time to buy a newsed (Something that is just like new, both unbeatable in value and in excellent working order) SKODA from DMG Motors.
We have an extensive selection of each model in stock that is being added to everyday.
Buy a newsed Skoda and you will get the following for a limited time only:
Get 2 Free Services
2 Years warranty
Chance to Win €50k
Competitive finance available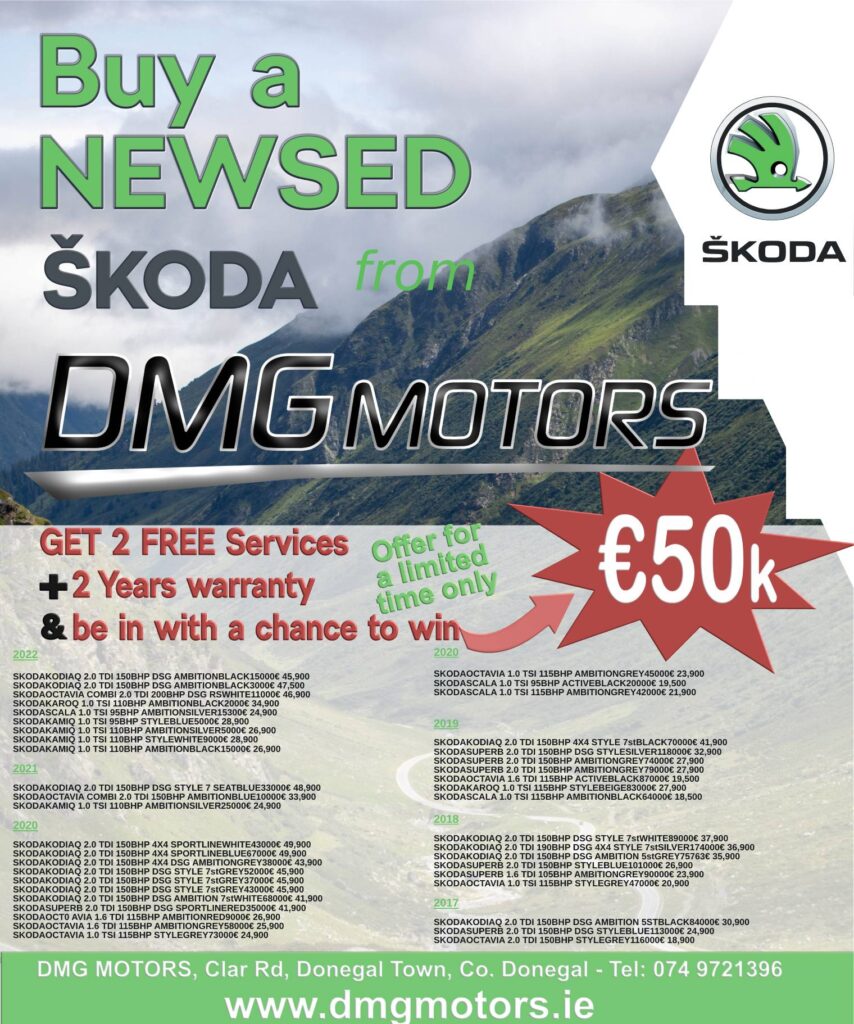 *T&C's Apply – (The chance to win 50K comes from a local fundraising draw) 
View some of the top of the range Skoda's on the website or down below: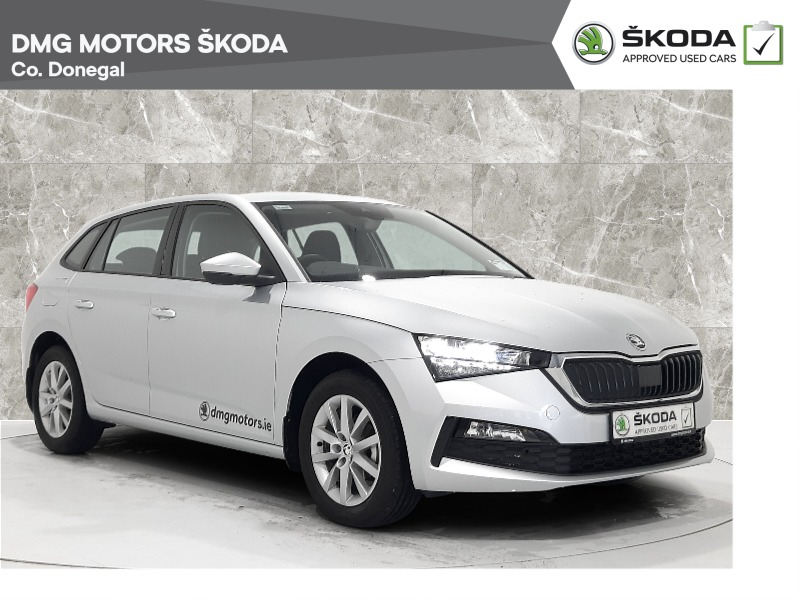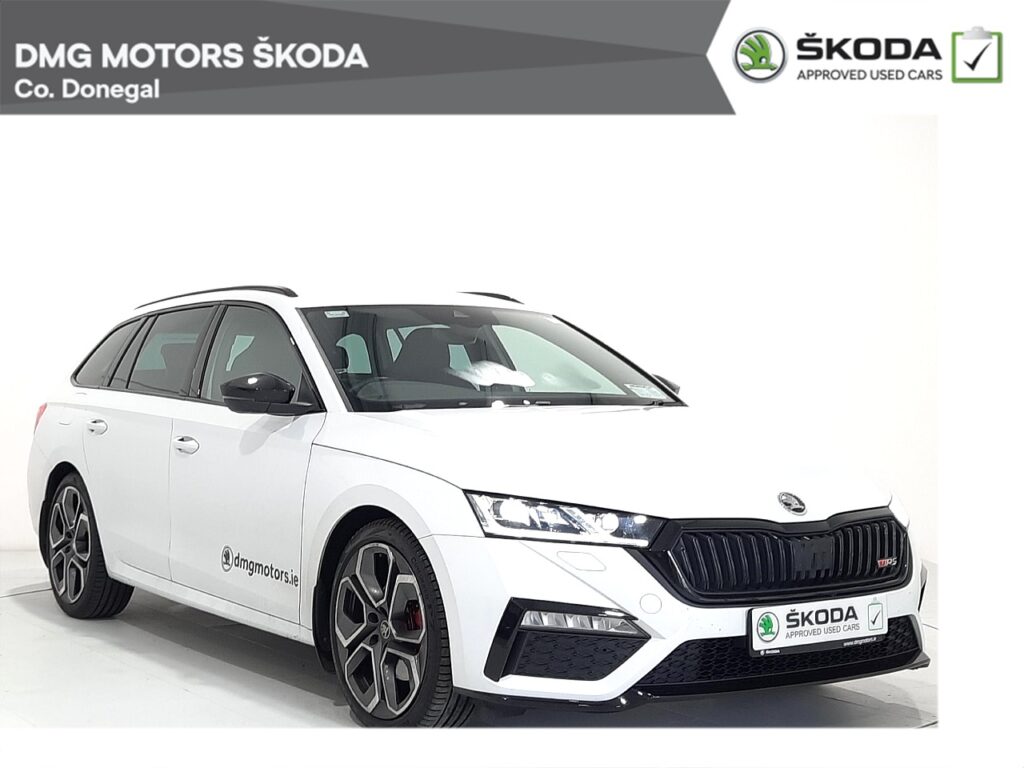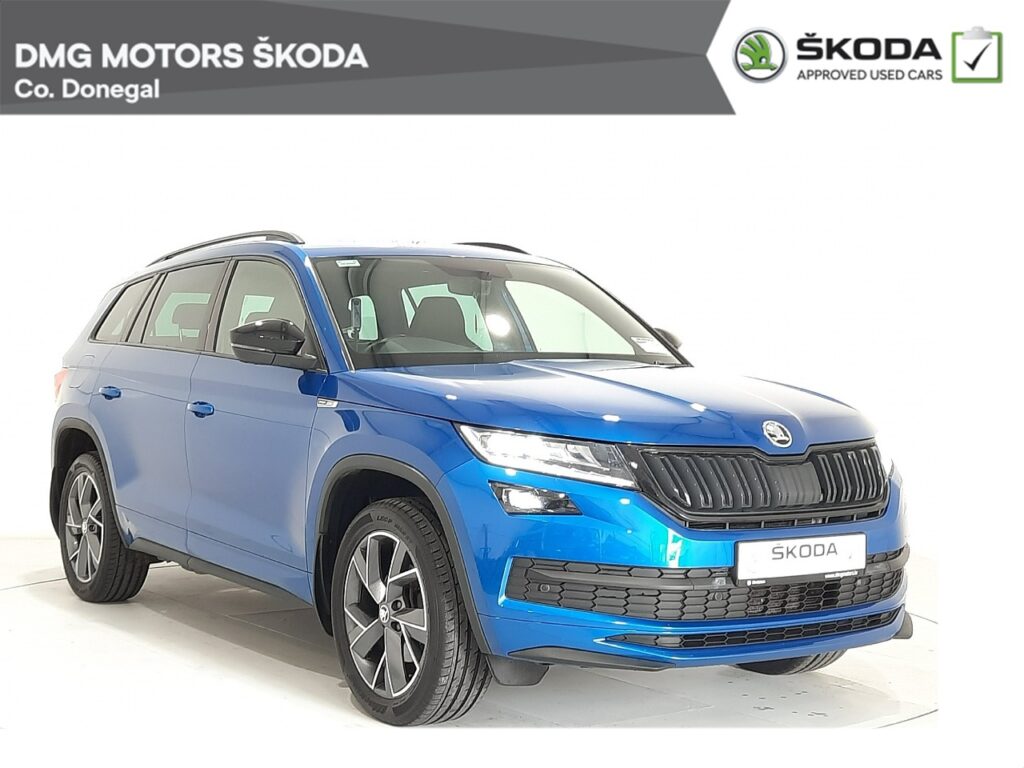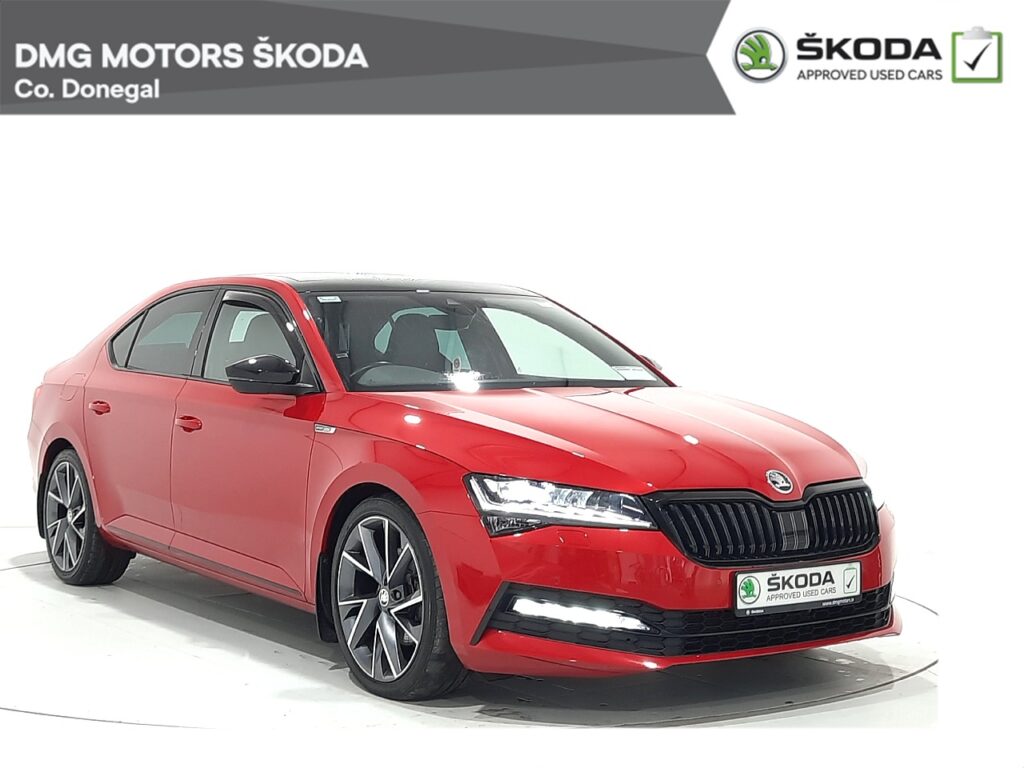 We look forward to your visit!