Malin Head locals are on track to be Donegal's most organised Christmas town after launching a four-step to get ready for December.
The community is hosting local sales and contests to help people recycle and support local.
The events begin this Sunday 13th November with a Top Rail outlet sale in Malin Community Centre. Clear out the closets, bring your quality items and set your own prices for an afternoon of bartering from 12noon to 5pm.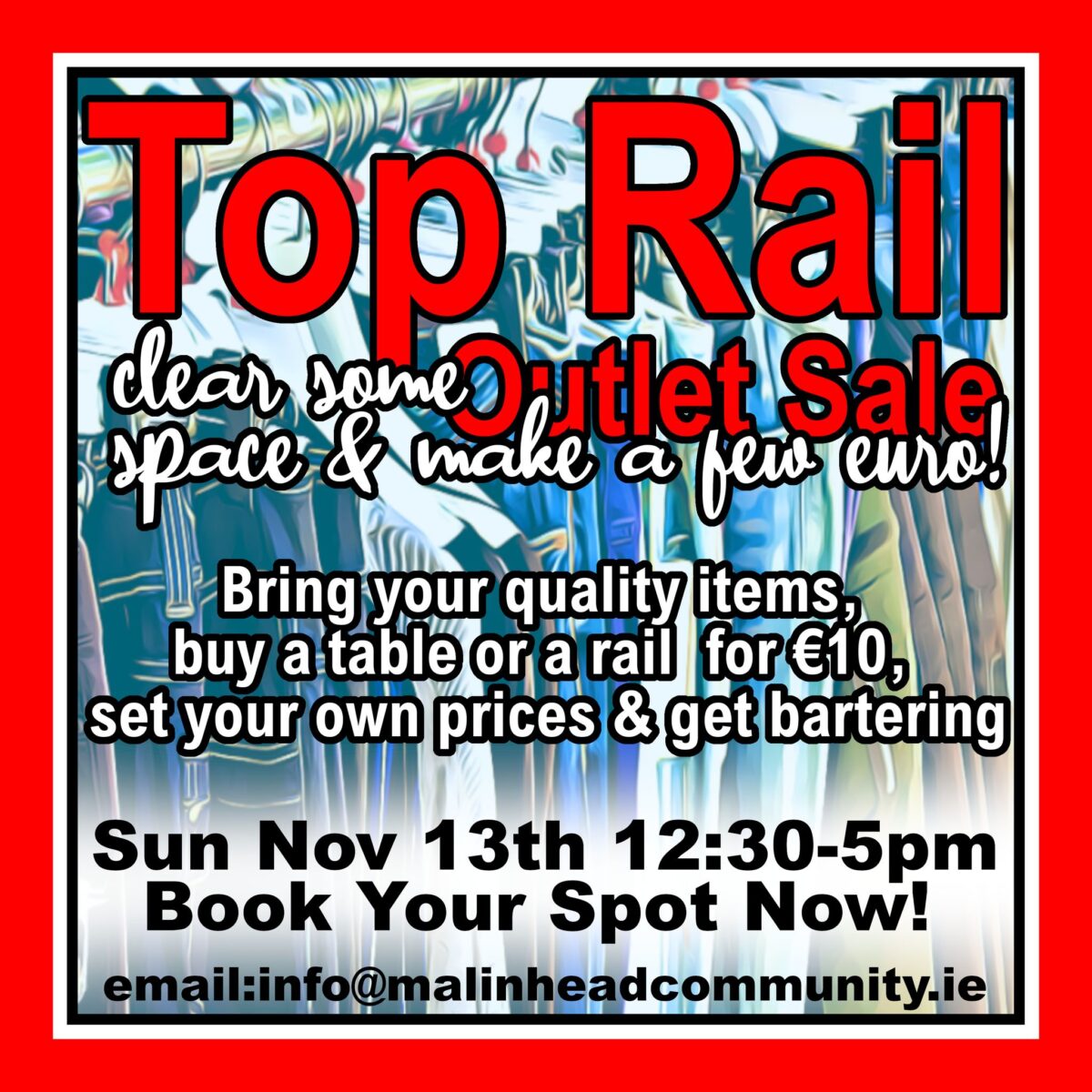 Also this month, you can purchase Malin-themed Christmas cards at Mullin's Shop, Seaview Stores and Malin Community Centre.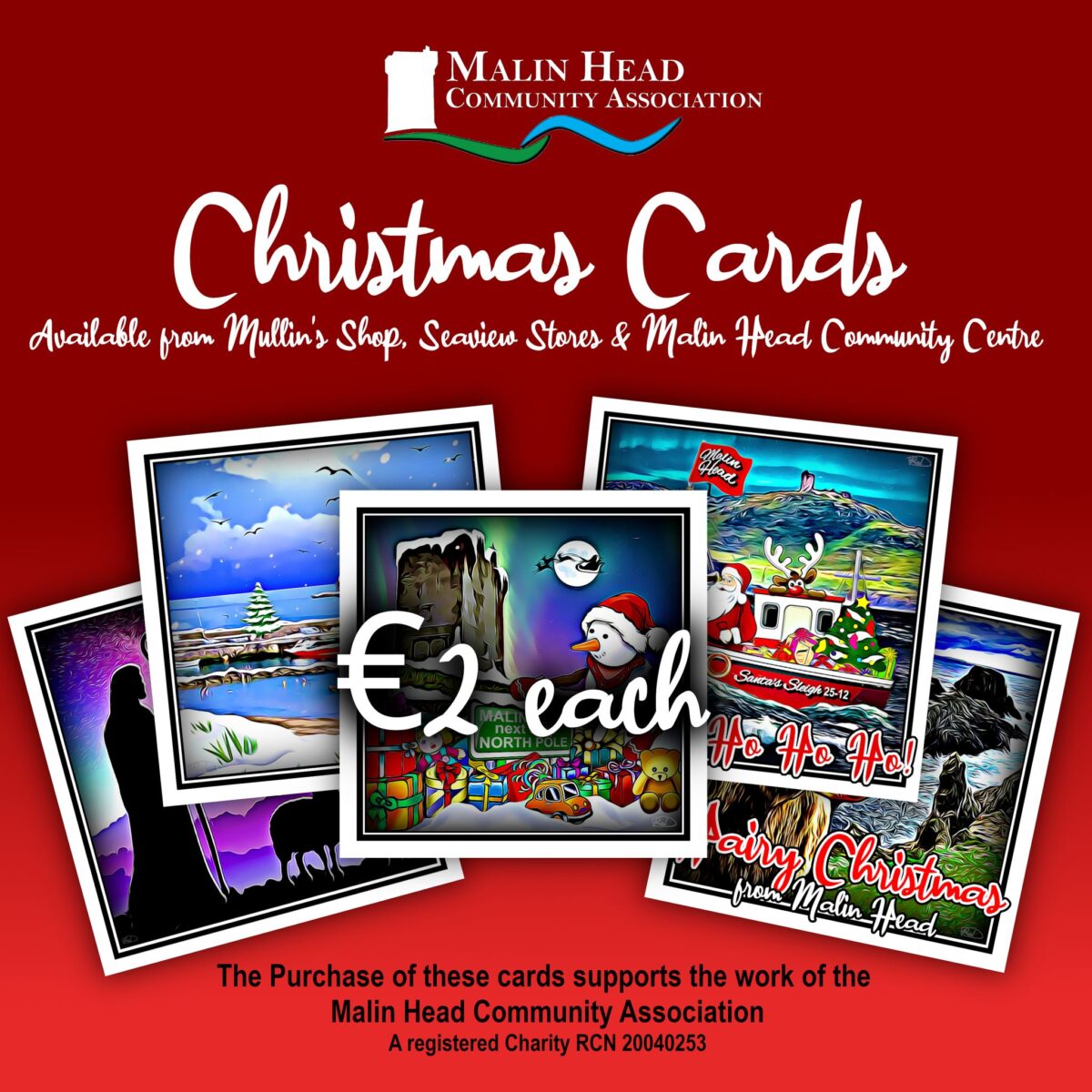 Then on Sunday 27th November the Christmas craft and food fair is back at the community centre for you to stock up on unique gifts and local festive fayre.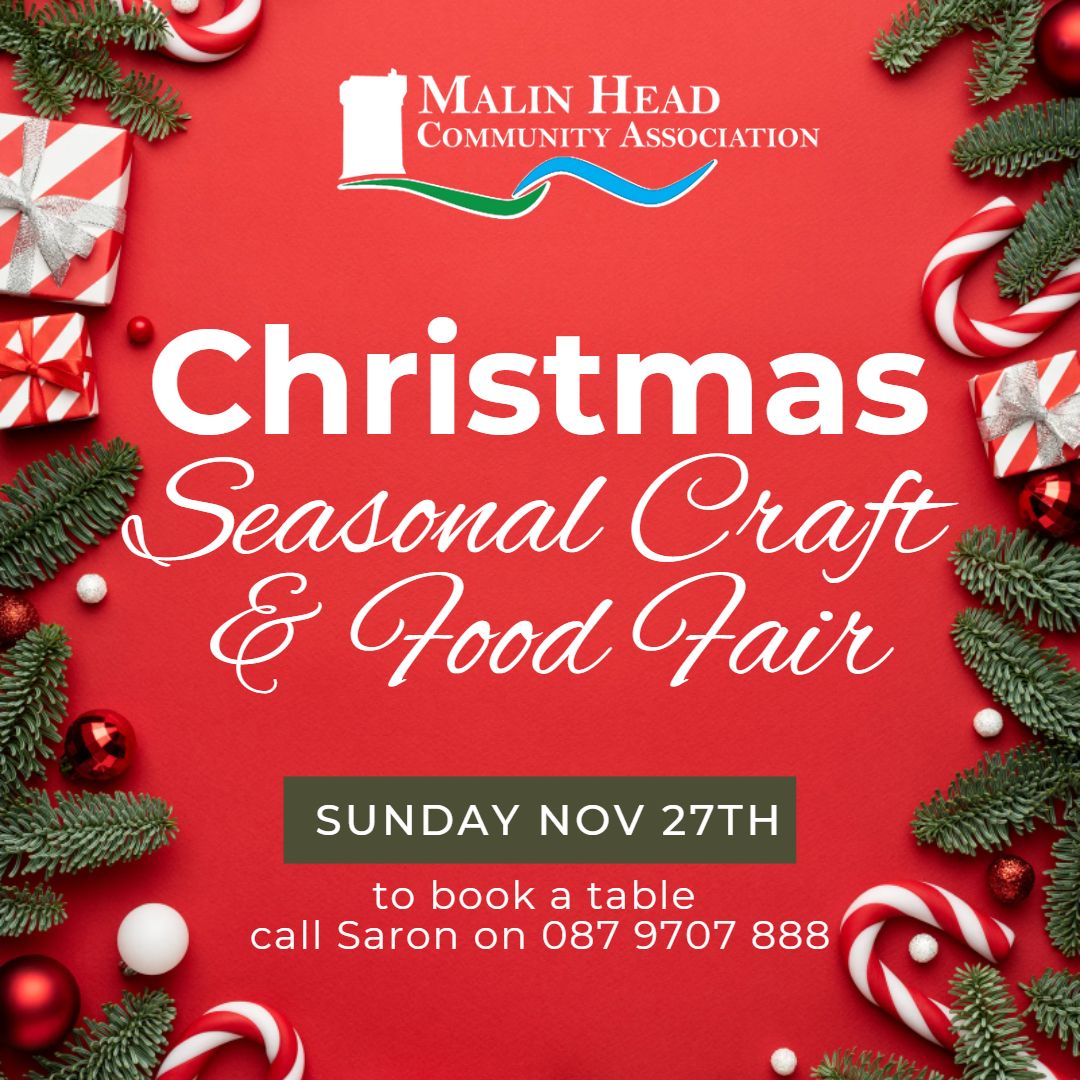 Save the date for Sunday 11th December too, as the Christmas Bazaar is back with amazing prizes to be revealed!
For more information, check out the Malin Head Community page on Facebook HERE.