Job Vacancy: Lough Derg, Sanctuary of Saint Patrick, is recruiting a Skipper with senior level Vessel skippering expertise combined with general maintenance capabilities.
The ideal candidate will be a key player on a team delivering the Mission, Vision, and Values of Lough Derg.
Main duties will be the safe and courteous transportation of pilgrims and staff to and from the island, along with the maintenance of the Lough Derg fleet of steel-built commercial passenger Vessels: MV St Columba (90 passengers), MV St Davog (60 passengers), MV St Brigid (12 passengers).
See the poster below for further details. For further information visit the website: www.loughderg.org/jobs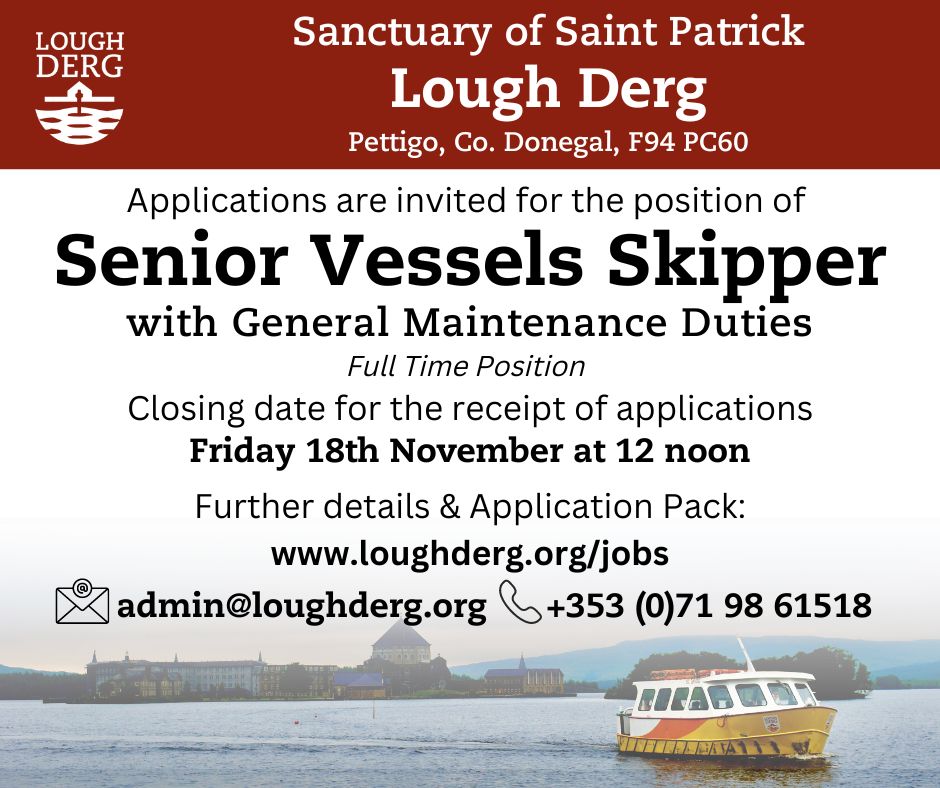 Tags: