Members of the emergency services attended St Eunan's College in Letterkenny this evening after reports that there was a fire in the building.
Both Gardai and the fire service rushed to the scene.
However, it later transpired that passers-by had genuinely mistaken the combination of fog and lighting for a blaze at the premises.
The emergency services did check the building but thankfully there was no fire.
A video circulating on social media shows the emergency services at the building which has led to increased speculation.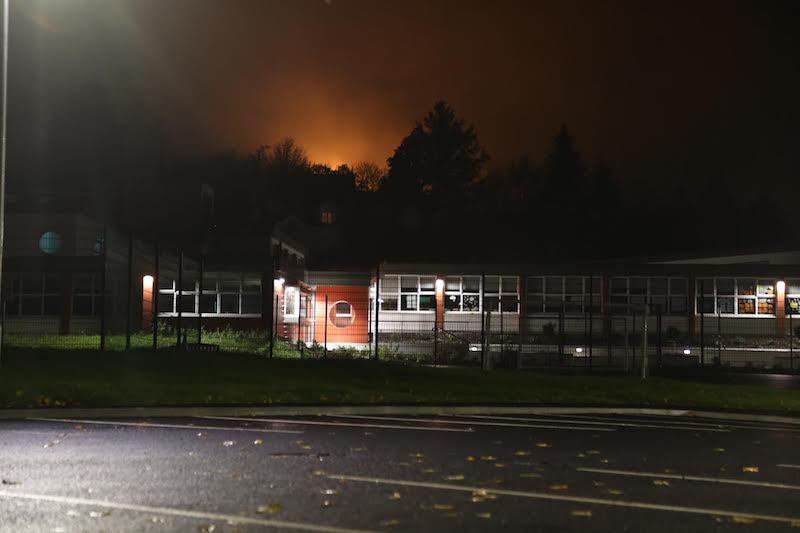 Photographer Brian McDaid's two pictures above and below shows (above) the boys school on the Back Road and below St Eunan's College which led to passers-by believing there was a major fire at St Eunan's College. Thankfully that wasn't the case.