A new state-of-the-art electric vehicle charging hub has been unveiled at the ATU Donegal campus carpark in Letterkenny.
The innovative hub, one of the first of its kind across third level campuses in Ireland, integrates three clean energy technologies including 10kW solar photovoltaic electricity generation, a 10kWh battery storage system and 3 twin EV charge points.
The pilot, part funded by the Northern Periphery and Arctic Programme, project SMARTrenew, is aimed at showcasing renewable energy in the community as well as boosting Ireland's lagging performance in the transition to transport electrification.
Leader of project SMARTrenew and Academic Director of the WiSAR Lab at ATU Donegal, Dr Nick Timmons, said that such recharging facilities will be crucial in making the transition to EV ownership a viable alternative for many communities.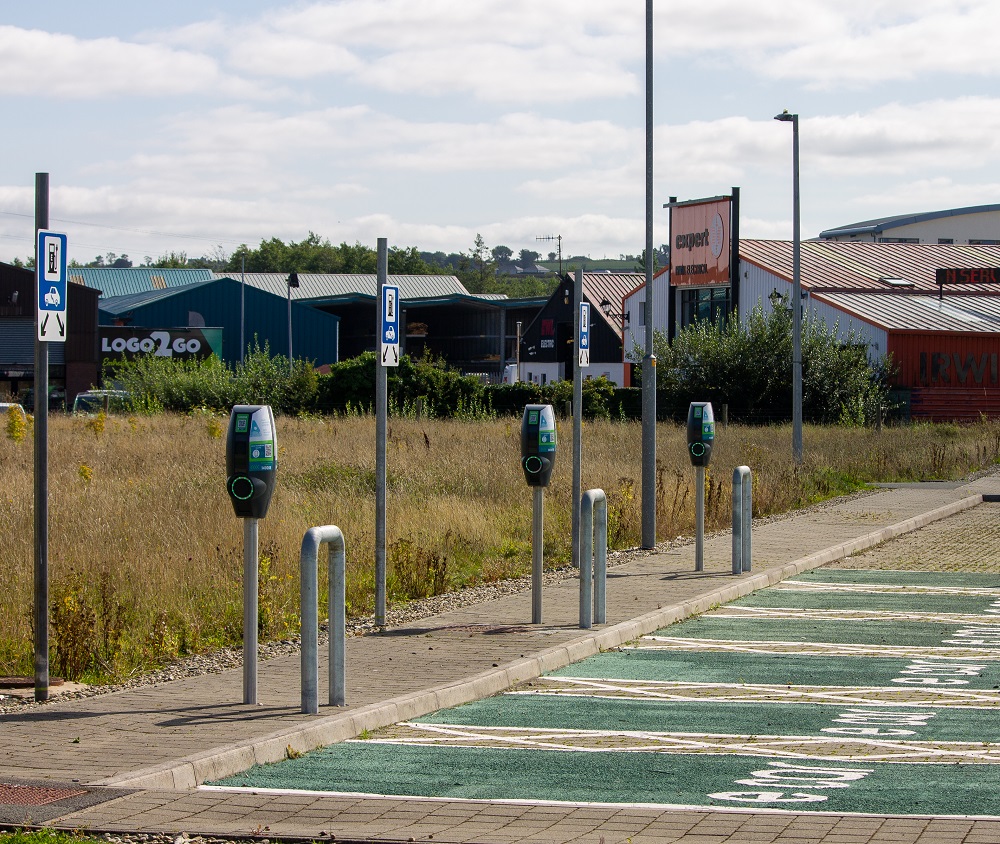 "The Government's 2021 Climate Action Plan has set an ambitious target of almost one million EVs on Irish roads by 2030 and the transport sector is the single largest source of energy related emissions in Ireland, representing around 20% of the country's total greenhouse gas emissions."
"One in five cars sold so far in Ireland this year was electric. Although this represents an increase of 13% from last year, the rollout of public charge points has been much slower and could hinder future EV growth."
"Furthermore, data from the 2022 Census identified the availability of recharging infrastructure as a key influencing factor in the purchase of EVs among the general public and the scaleup of such facilities will be critical in realising Ireland's zero emission vehicle adoption targets."
Dr Timmons outlined the benefits in combining multiple energy innovations into the cutting-edge charge point solution, which was completed in partnership with Wicklow based SME, Randridge Technologies, supported by the ATU Donegal Estates team.
"By merging grid energy, solar power and battery storage the system stores and utilises the cleanest, lowest cost energy therefore reducing demand on peak hours grid energy without compromising on charging speed.
"This installation is a great example of how the greater adoption of slow charge points can turn public areas into renewable energy generating assets, while also accelerating the transition to electric vehicles.
"The system ensures that EVs can achieve a level of charge that covers day to day driving needs and does it in the most carbon efficient way, utilising dwell times of several hours, when cars are parked. This approach fits with the advice from car manufacturers that slow charging is optimal when maintaining EV battery health over time," Dr Timmons said.
He added: "In addition, the battery storage captures excess energy which can then be used to power the campus car park lights over the coming months."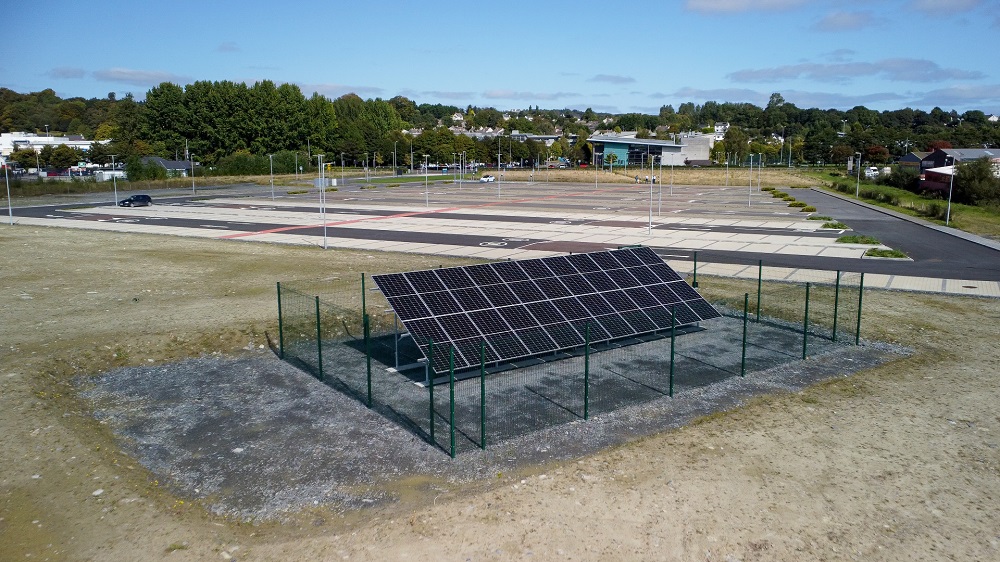 Estates Manager at ATU Donegal, Mary Daly, noted that the new charging infrastructure will complement and build upon the existing green technologies adopted across the campus in recent times.
"With a growing staff, student and visitor base each year, we are seeing an ever-increasing demand for EV charging infrastructure across our campuses," Ms Daly said.
"The roll out of this new hub at the Letterkenny Campus, and the installation of further EV charging points at the Killybegs campus, reflects our ongoing commitment to reducing emissions across ATU and is one of several carbon reduction measures undertaken recently across the estate. We also have two major retrofit projects underway, and a new biomass heat centre will soon provide renewable heat to our main Letterkenny campus building. These projects are funded by the HEA and SEAI through the Energy Efficiency Decarbonisation Pathfinder Programme (EEDPP).
"Increasing the use of electric vehicles by the members of our community who drive to campus forms part of our overall decarbonisation strategy and these renewable, on-campus charging stations can prove a powerful incentive for those considering making the switch."
"The energy transition poses significant opportunities for the public sector to spearhead Ireland's journey to carbon neutrality and we are proud to play our part at ATU."