Atlantic Technological University (ATU) Donegal Open Day takes place on-campus on Thursday 17 November from 9.30am to 2pm. ATU Donegal is home to nearly 5,000 students, one of which is 4th year student on the BSc (Hons) in Applied Computing programme and Irish Olympic Weightlifter – Gary Harvey. 
Gary chose to study Applied Computing at ATU Donegal because of the job prospects from the programme. He joined the Applied Computing programme, studied for two years, and took two years out to join the Navy. He then returned to complete the final two years of the honours degree programme in 2021 and has been enjoying competing on behalf of ATU in national and international weightlifting competitions since his return.
Gary commented, "I am really enjoying my programme, balancing my sporting and academic commitments can be challenging but it is rewarding. I am excited about the career prospects at the end of the programme – it is why I chose to study at ATU Donegal – the job prospects from the programme are incredible. Since joining ATU Donegal, I have competed in international competitions and I hope to join the Irish Olympic Weightlifting team full-time when I graduate."
Gary is encouraging prospective students to attend ATU Donegal's upcoming Open Day, he added, "The Open Day really gives you the opportunity to decide the direction you want to go, you get to meet lecturers, explore the campus and speak with current students like myself, it is a really positive environment."
During the Open Day event, prospective students can connect with ATU academic and student support staff, attend various talks about the degree programmes available at the Donegal campus, explore campus facilities, and check out the wide range of student supports available at the university.
To pre-register your attendance at this event, visit www.atu.ie/donegalopenday  
The future is here.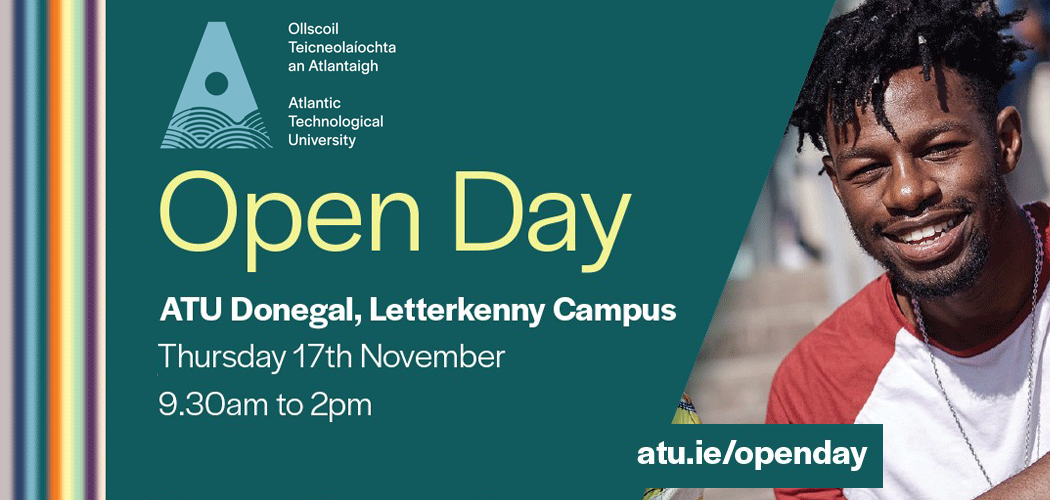 Tags: