The annual Winter Woolie Warmer 5K takes place next Thursday night in Letterkenny.
The new flat course starts at Aldi and finishes at Divers Garage.
The annual race and walk which has become a big event in the racing calendar and is run by Letterkenny Rotary Club.
This year the benefiting charity is the Letterkenny Food Bank.
Runners and walkers are advised to get early to registration as a big crowd is expected. 
Wrap up well with the forecast for dry but cold weather.
Registration is from 6.30pm at Divers Garage and the event gets underway at 8pm.
You can also register online for just €10.
If you can't make it, you can take part 'virtually' at any time between November 20 and 24th.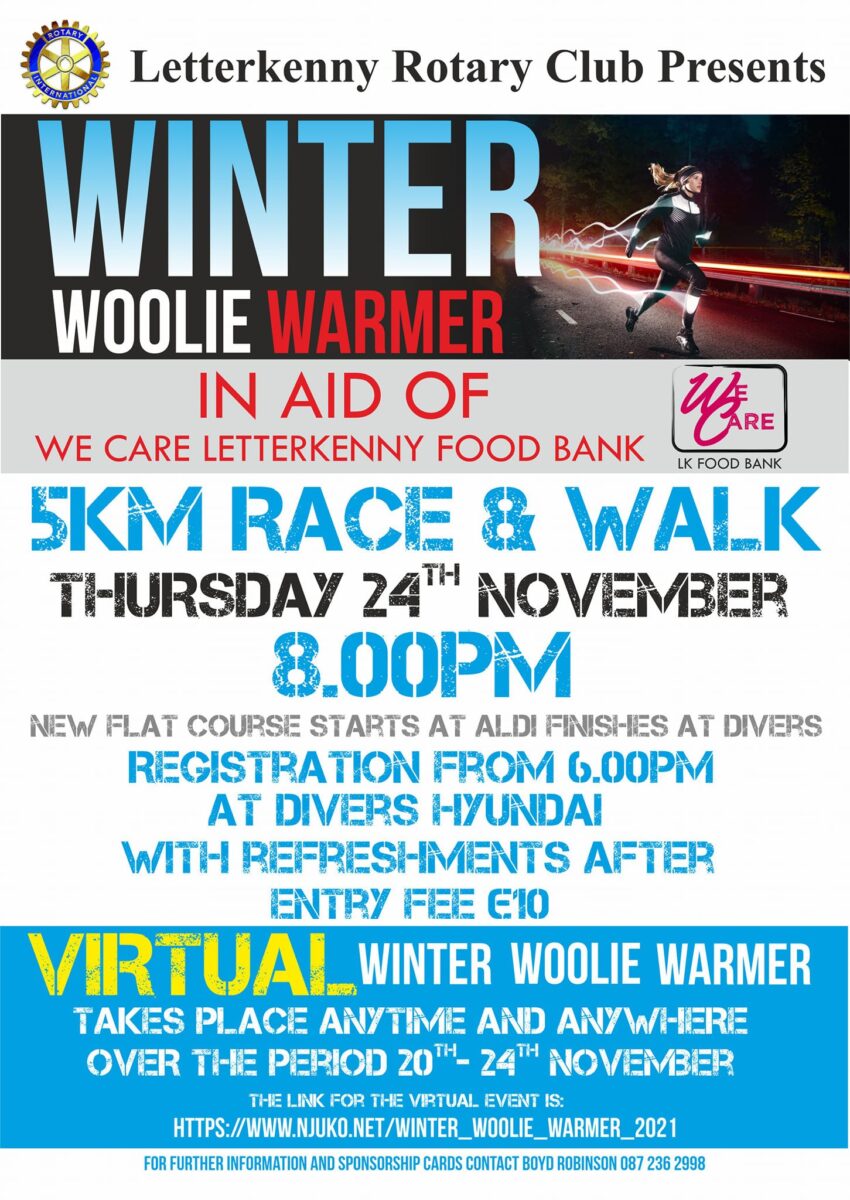 Tags: