A Donegal woman is helping everyone add a touch of sparkle to their homes this Christmas with her amazing bows and wreaths.
Paula Bonner's shop in Ardara is a Christmas-lover's paradise packed with festive decor you won't find anywhere else locally.
That's because Paula has put her heart and soul into making beautiful pieces as well as sourcing quality decorations from around the world. From designer Santa Clauses to intricate handmade wreaths and centrepieces, the shop sells a wide range of decorations that would be a showstopper in any home or a one-of-a-kind gift.
See inside here: 
Or if you want to learn from the 'queen of Christmas' herself, Paula is hosting Christmas tree decorating and wreath-making classes from Saturday to the beginning of December. Classes are just €10 and include 10% discount off stock in the Bows & Wreaths shop on the day of the demonstration.
Tree Decorating Classes, taking place in the Courthouse Ardara:
Sat 19th  Nov 4.30
Wed 23rd  Nov 7.30
Fri 25th Nov  7.30
Wed 30th Nov 7.30.
Wreath Making, taking place in the Courthouse Ardara:
Sat  26th Nov 4.30
Sat 3rd Dec 4.30
Paula, who is from Glenties, started her business in 2019 and it has been blooming ever since. The mum-of-seven first started making bows and wreaths for her children's local school fundraiser. But Christmas time is where she really shines.
Paula said: "I've always loved Christmas and I am constantly making things and picking up crafts and artificial pieces abroad. But I found it hard to get what I was looking for, so I decided to start making wreaths for myself."
Paula's dusty pink, traditional red, sage green, blue and eye-catching 'grinch' green wreaths are all popular choices for customers. She also makes wreaths for all times of the year, such as Easter, Halloween, Weddings and New Baby – or Paula can create custom orders for homes, businesses and gravesides. Whatever the colour scheme of your home, Paula has a wreath to suit. The vast majority are suitable for outdoors – although they may not look weather-resistant, Paula has carefully sourced her materials to get the best long-lasting fabrics and florals that you can use year after year – and some up to 20 years.
The Bows & Wreaths Ardara store is open Tuesday-Saturday 10.30am-5.30pm.
Shop online at bowsandwreaths.com for year-round wreaths or contact Paula on Facebook @bowsandwreathsbypaula for custom orders.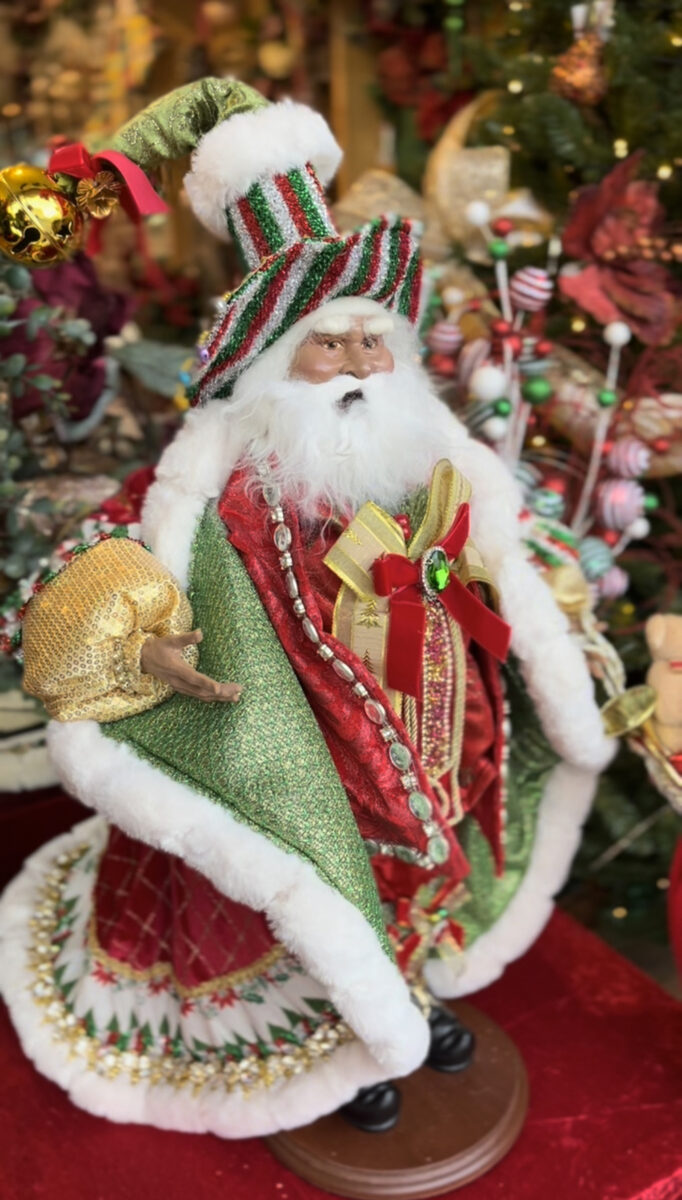 Tags: