MUFF philanthropist John Gwyn will be the hot topic of conversation at a free history and heritage talk in the border village on Tuesday afternoon. 
The talk, which has been organised by the Muff Village-Magh District History/Heritage Group with support from Inishowen Development Partnership, will be given by Derry author Ken McCormack and local community worker Cathal Monaghan in Warren View Manor on Tuesday afternoon 29th November at 2.30pm.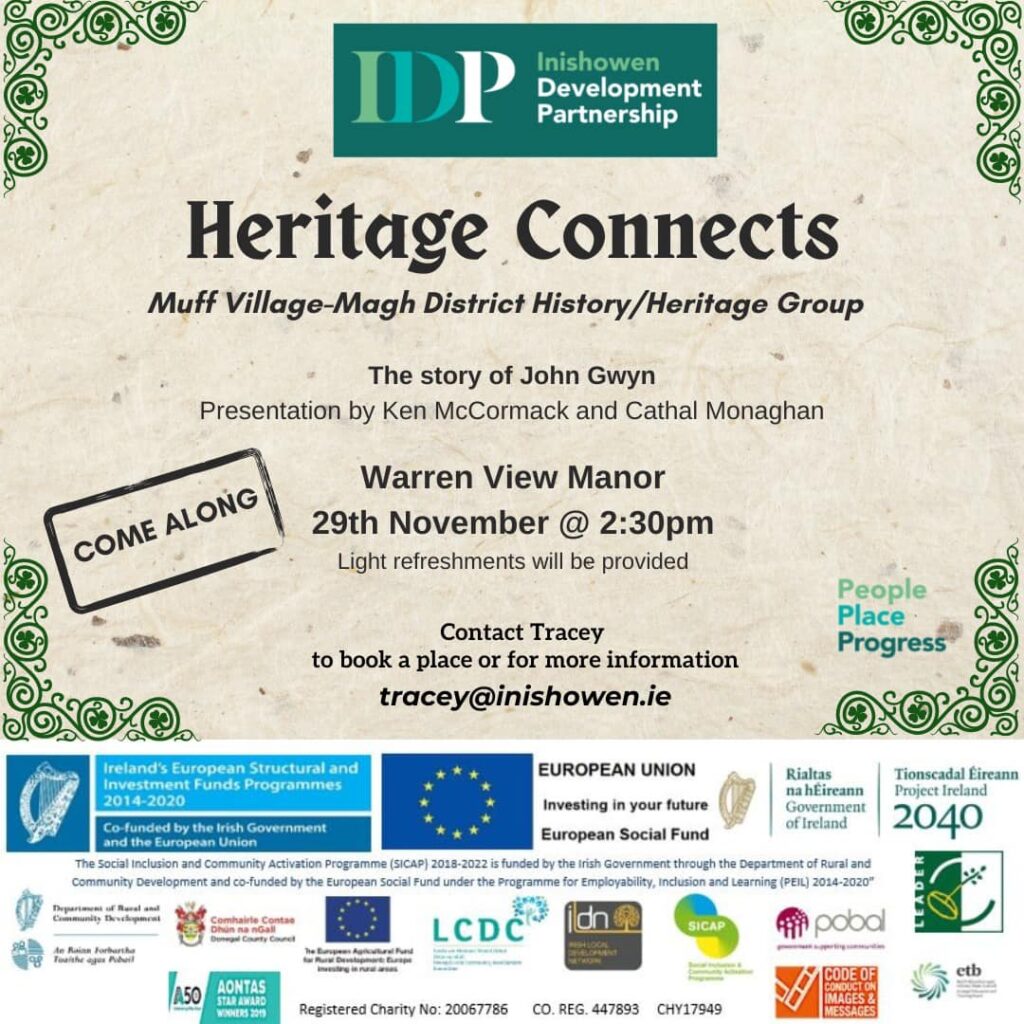 Linen merchant and philanthropist John Gwyn was born in Muff in 1755 but has also strong connections to Derry after a charity was set up in his name following his death in 1829 to help you boys from poor families in the city. 
Mr. Gwyn is understood to have left all his money to the young children in Derry – particularly orphans or those from very poor backgrounds. 
His will at the time stated that he wished to help "as many male children of the poor or lowest class of society resident in and belonging to the city of Londonderry and the precincts around the same, as hereafter described, as the said funds will feed, clothe, and educate, orphans or such children as have lost one of their parents always to be preferred".
The final sum was thought to be around £40,000, according to reports, a massive sum of money in 1829. 
Project officer with IDP, Tracey McRory, said this is a great opportunity for people to find out more about John Gwyn. She says it is a fascinating story and indicated that McCormack and Monaghan will be outlining plans they have to have him remembered for his philanthropist activities in establishing the Gwyn institute. 
This talk is free and open to everyone. Tea/coffee and refreshments will be provided and there is no need to book just come along to Warren View Manor by 2.30pm on Tuesday.