Killybegs trawler owners have plugged out of an innovative harbour-side electricity source after they were told their bills would almost quadruple.
The €1.7M 'shore power' system to allow fishing boats to connect to electricity when in Killybegs Harbour – thereby cutting out harmful emissions from diesel generators – was only launched (main pic) in November 2021.
Providing electricity to trawlers and ships while they are in port avoids the need for the boats to keep their engines running to provide light, heat, cooking facilities and operate the range of modern facilities and technical equipment needed onboard.
Shore power allows the masters of vessels to switch off their large diesel engines which are used at sea to generate electricity for the vessel.
However, a notice (below) was posted on the harbour last week informing owners that a government agreement with ESB would end on November 30.
As a result, electricity bills would drastically increase by a whopping 378% from December 1.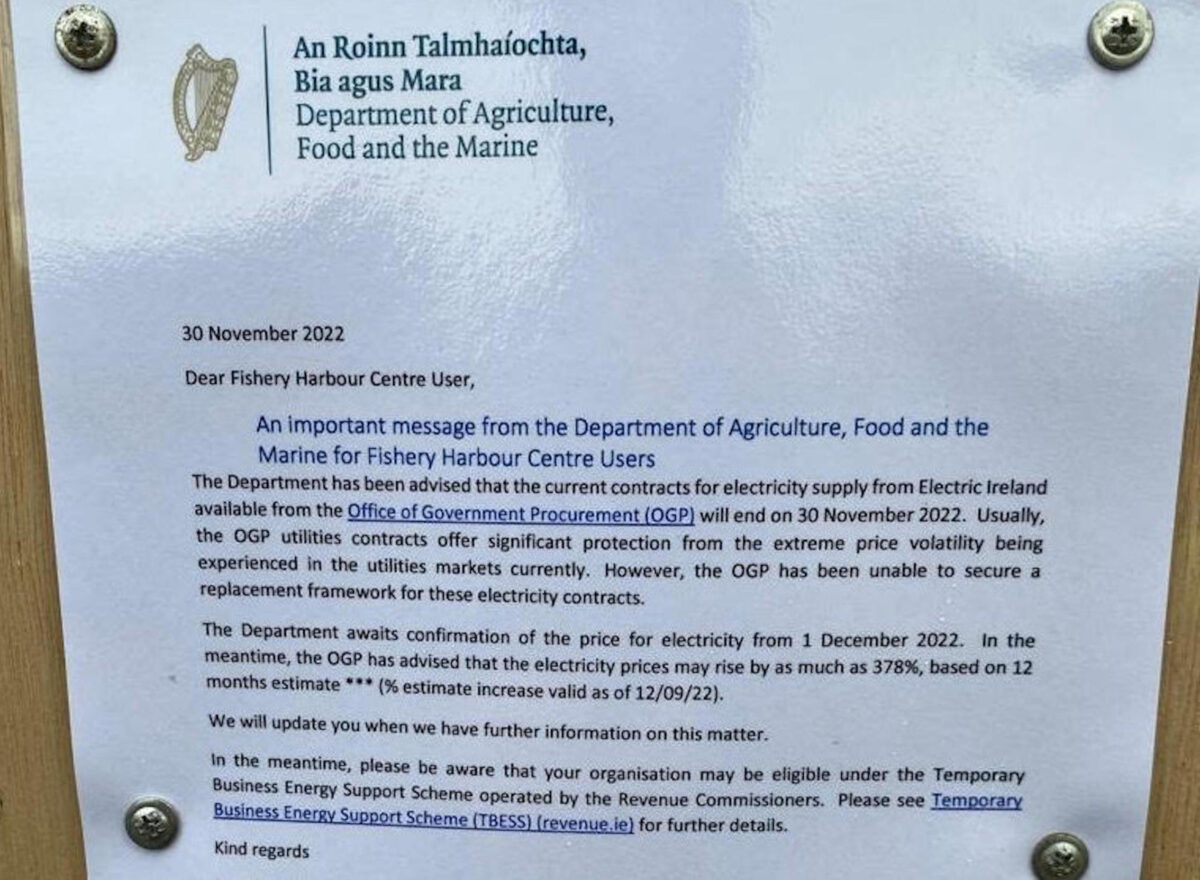 Since that date, all boats using Ireland's premier fishing port have reverted to using their diesel generators.
One boat owner, who spoke to Donegal Daily, said the increase in the electricity price adds up to €400 per day to their bills.
"This is just another slap in the face for Killybegs fishermen," he said.
"As of December 1, every one of us is back using the diesel generators, and we are not even getting a fuel subsidy.
"The electricity was expensive to begin with, this increase is a joke," he concluded.
At the time, it was estimated the project would result in a reduction of 2,000 tonnes of CO2 emissions per year – equivalent to taking almost 500 cars off the road and improvements in the local environment through reduced noise and air pollution.
Tags: