The lost writings of famous Irish author, Séamus Ó Grianna, is to be launched this evening. 
Handwritten notes by the now deceased author were found in an attic in Dublin two years ago.
They have been edited by Professor Nollaig Mac Congáil, an expert in Ó Grianna's writings, and have now been published as a new book – 'Báire na Fola' – pictured below.
Born in Ranafast, Ó Grianna was educated locally and qualified as a teacher at St Patrick's College. 
He is said to have been the first Irish language novelist.
The book will be launched at a special event in Áislann Rann na Feirste (main pic) this Saturday from 7pm
Also on the night, a new book by Tomás Ó hOisticín, "Ó Rann na Feirste go Taobh an Bhogaidh" will also be officially launched.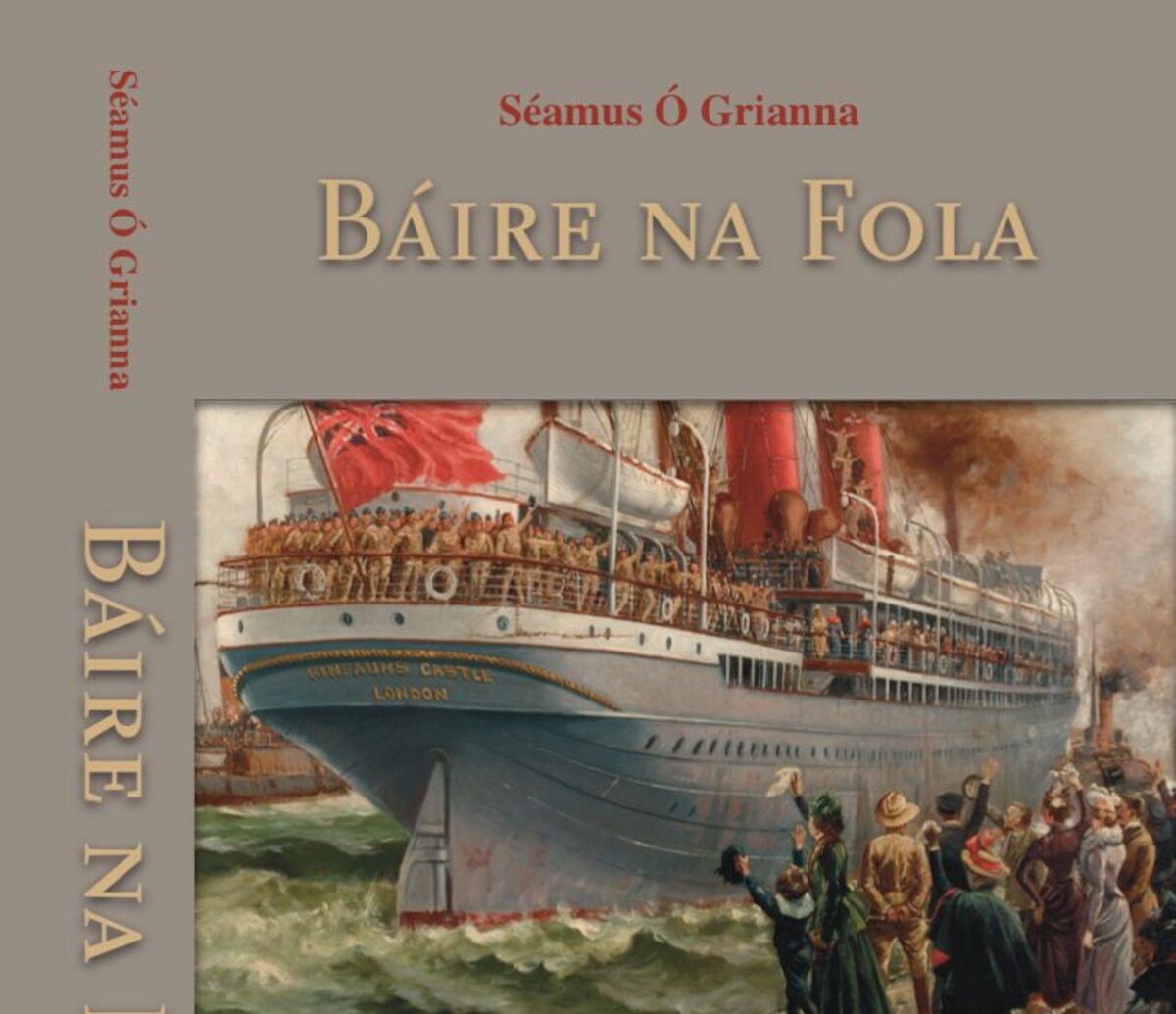 Beidh oíche mhór eile i stair litríochta bhaile  Rann na Feirste ann nuair a dhéanfar an leabhar Báire na Fola a sheoladh in Áislann Rann na Feirste oíche shatharn seo, an deichiú lá den mhí na Nollag. An tOllamh Nollaig Mac Congáil a chuir in eagar lámhscríbhinn de chuid Mháire, nó Séamus Ó Grianna, a bhí ina luí ar áiléar gan léamh i mBaile Átha Cliath ar trí scór bliain. Bhí lúchair an domhain ar a lucht léite nuair a tháinig a chuid saothaoir chaillte chun solais cúpla bliain ó shin agus beidh suim mhór sa leabhar agus san ócáid seo.
Ba as Tóin a Bhaile i Rann na Feirste do Ó Grianna, scríbhneoir bisiúil a raibh saibhreas Gaeilge ina chuid scéalta.  I measc na leabhar is mó cáil a scríobh sé, bhí an t-úrscéal Caisleáin Óir agus an cnuasach gearrscéalta Cith is Dealán. 
Is beag duine i dTír Chonaill fiú amháin sa lá atá inniu ann nár mhothaigh trácht ar Phádraig Mhicheáil Airt as Gaoth Dobhair a crochadh thall i Londain sa bhliain 1883. Daoradh chun báis é siocair gur mharaigh sé James Carey, an spíodóir ba chiontach le breith bháis ar bhaill de na hInvincibles a raibh baint acu leis na Phoenix Park Murders. Úrscéal le Séamus Ó Grianna atá sa leabhar "Báire na Fola" a dhíríonn ar an tréimhse chorrach spéisiúil seo i stair na hÉireann.
Cuireann pobal Rann na Feirste fáilte mhór roimh lucht spéise litríochta Mháire a bheith linn ar an oíche le ceiliúradh a dhéanamh ar ár saibhreas cultúrtha agus scríbhneoireachta. Beidh sólaistí agus oíche airneáil speisialta á reáchtáil díreach ina dhiaidh.
Is é an t-Ollamh Ailbhe Ó Corráin, saineolaí eile ar shaothar Mháire a dhéanfaidh an leabhar a sheoladh agus beidh cainteoirí éagsúla le cloisteáil ar an oíche, ina measc an t-Ollamh Mac Congail, saineolaí ar litríocht Thír Chonaill agus a scríobh an leabhar ar shaol Mháire.
Is ag 8.15 i.n a dhéanfar an leabhar Báire na Fola a sheoladh agus roimhe sin ag 7 i.n  dhéanfar an leabhar Ó Rann na Feirste go Taobh an Bhogaidh agus scéalta eile le Tomás Ó hOisticín a sheoladh. Beidh soláistí ar fáil agus beidh oíche  airneáil ann ina dhiaidh agus tá fáilte roimhe an phobal uilig buaileadh isteach chuig Áislann Rann na Feirste don oíche seo.
Tags: