Ten pawsome pooches have been named as the finalists of the Donegal Daily Dashing Dog 2022 competition.
We're barking mad about dogs here at Donegal Daily, which is why we want to celebrate the fur babies of the county again this Christmas.
We know every dog is the best boy or the best girl, but we have a top prize for the goodest of them all.
Thanks to local suppliers we have an amazing pack of presents for one winning pooch:
Our winner will receive:
A DogDry gift hamper containing the brand new Irish DogDry drying robe for dogs who love to make a splash
A year's supply of dog food (with conditions) courtesy of LK Pets
A framed dog portrait by Brian McDaid at Cristeph Studio
A five night stay with Amanda's Kennels for when the owner takes a well-earned break
A head-to-toe groom courtesy of K9 Academy
A brilliant doggy bag full of goodies!
The overall winner will be chosen by independent judge Francis O'Reilly, owner of the brilliant DogDry.com, who has been given the unenviable task of picking the winner from the finalists below.
Let's have a look (or a sniff) at our ten finalists!
Summer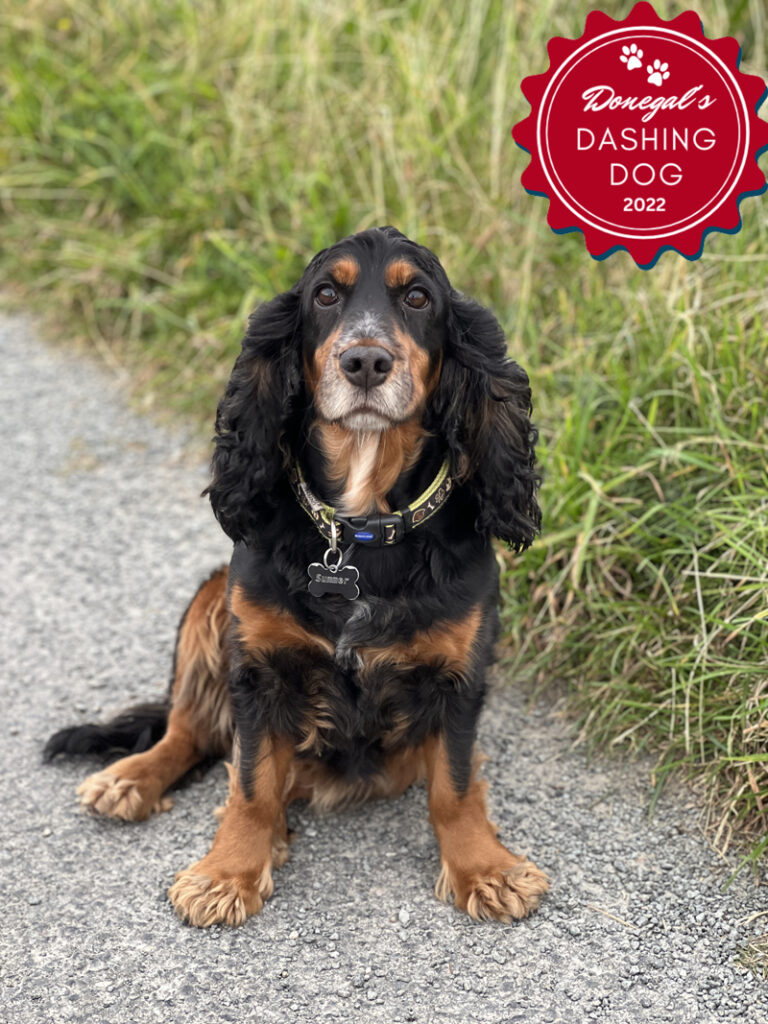 Emma Curran says: This is my 5 year old, english cocker spaniel Summer. She is my pride and joy. I got her for my 14th birthday and now I'm almost 20 and she's still my best friend. She's always going places with me and keeps me company always.
Mr Cody
Niamh Kelly tells us: Cody is by far one in a million and breaks the Stigma that "if you spoil a collie dog he won't work". Cody is our farm dog he works sheep and cattle every day and is a great worker, but he is an equally good pet and loves nothing more than cuddling on the sofa after a hard day's work! He sleeps in the house in his own bed and mattress and absolutely adores our one-year-old daughter.
A lot of farmers think that if a collie dog is too "petted" they won't work or that if you "neuter" them it will ruin them. But Cody is neutered and spoilt rotten but no matter if you are giving him the biggest cuddle in the world if he hears a sheep or the quad starting his off in a shot to do his work! There's not a bad bone in his body and he loves his long walks on the beach. I don't know what we would do without or main man Mr Cody .
Millie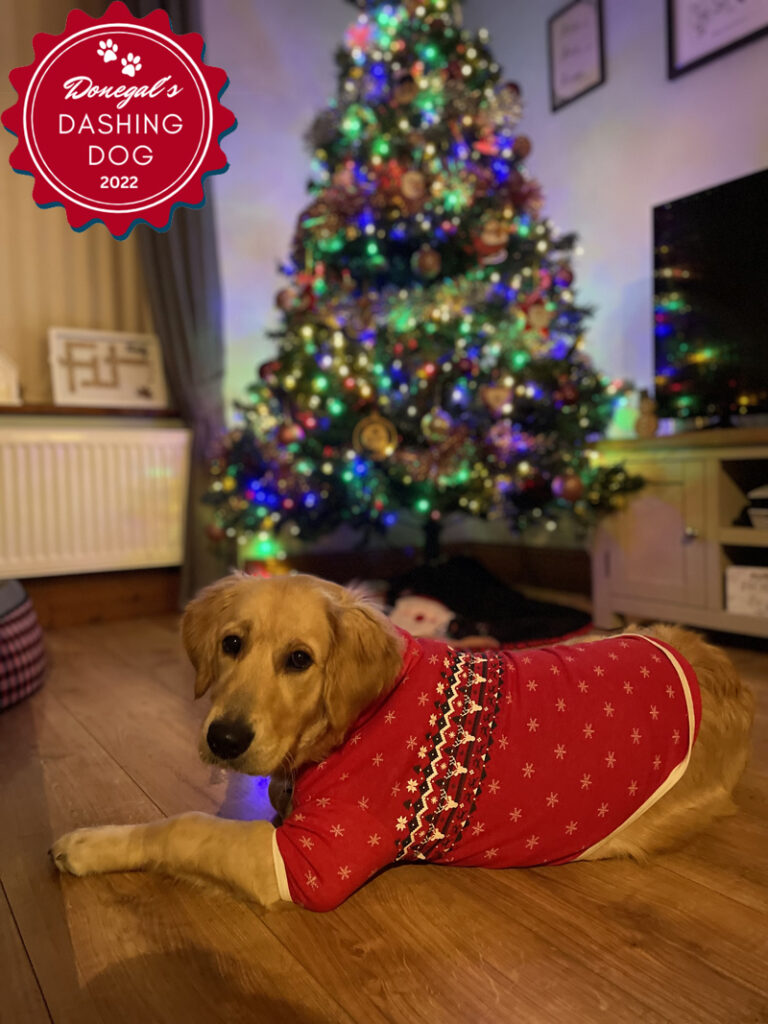 Samantha McElhinney says: Millie came into my life when I needed her the most I'd even go as far to say that she saved me. She is always there when I need a friend and never fails to make me laugh daily. She is just the most gentle and loving dog. 
Jackson Dachshund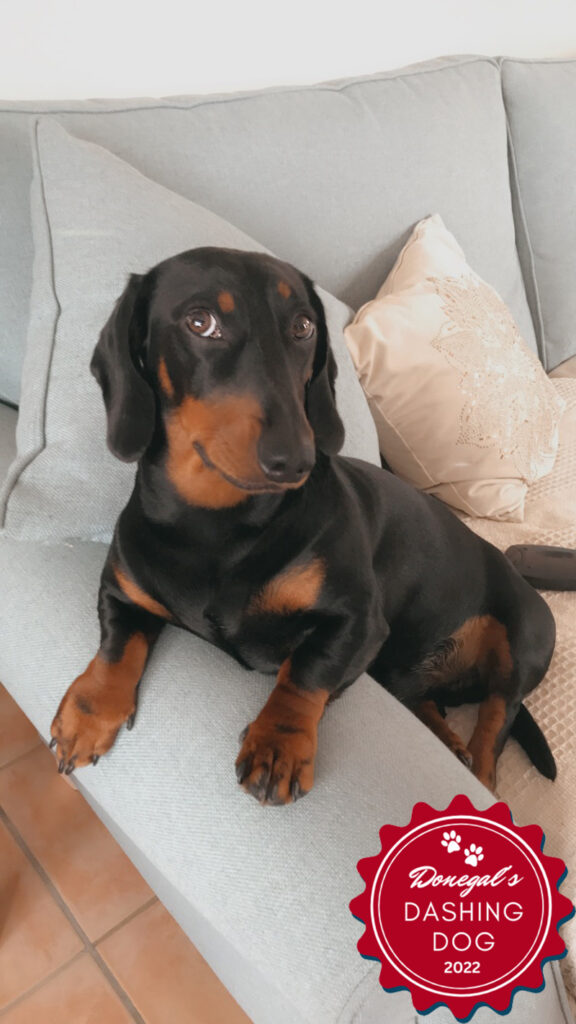 Owner Jennifer says Jackson is so famous, he has his own Instagram! @jackson.dachshund
Pippin
Kate Hegarty says: this is Pippin  my 4-year-old Sitzu Bison Pippin is a big part of the family she is loved by all. In 2019 I was diagnosed with breast cancer through Surgery Chemo an Raduim, Pippin was by side she knew I wasn't well lying outside my bedroom door crying . She was there when I would come home from chemo lying by my side on the sofa she just made my recovery all the better. So today we are both doing well and loving life. 
Lily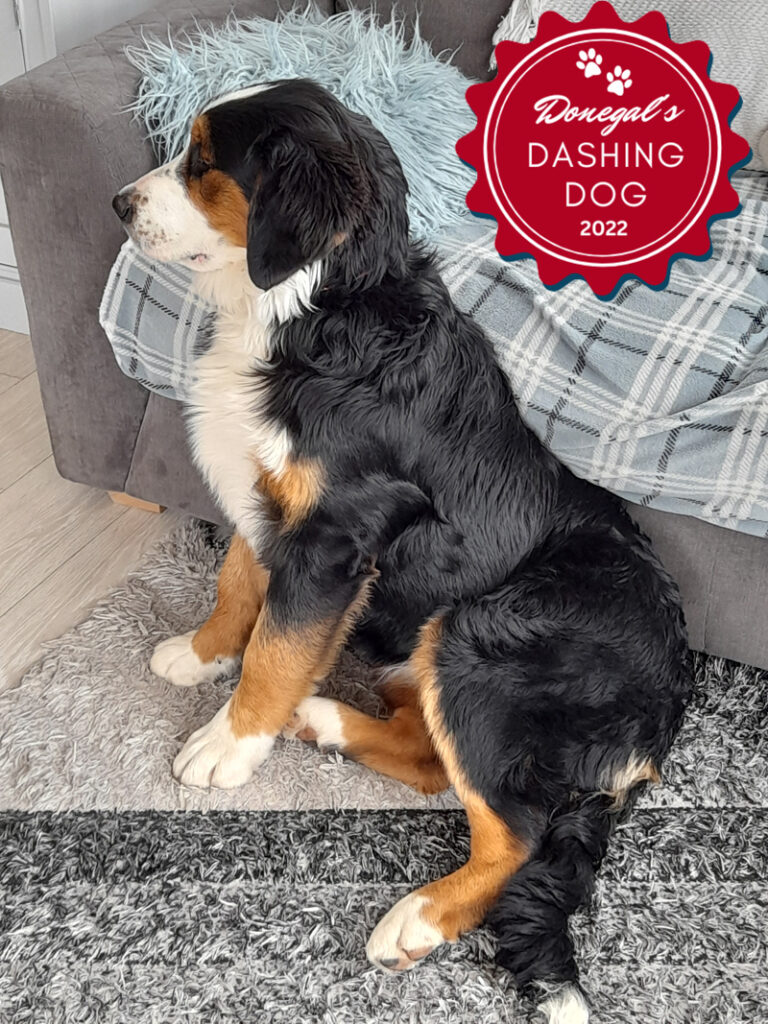 JJ McGeever says: This is Lily the Bernese mountain dog. She is such a special dog to Emma. Lily can talk (aroooo, arrrrr, arrrrr arrrr) thats about it but she does try and talk to us.
She is 2 years old and a very wise girl. She loves outdoors and her walkies.
Kaiser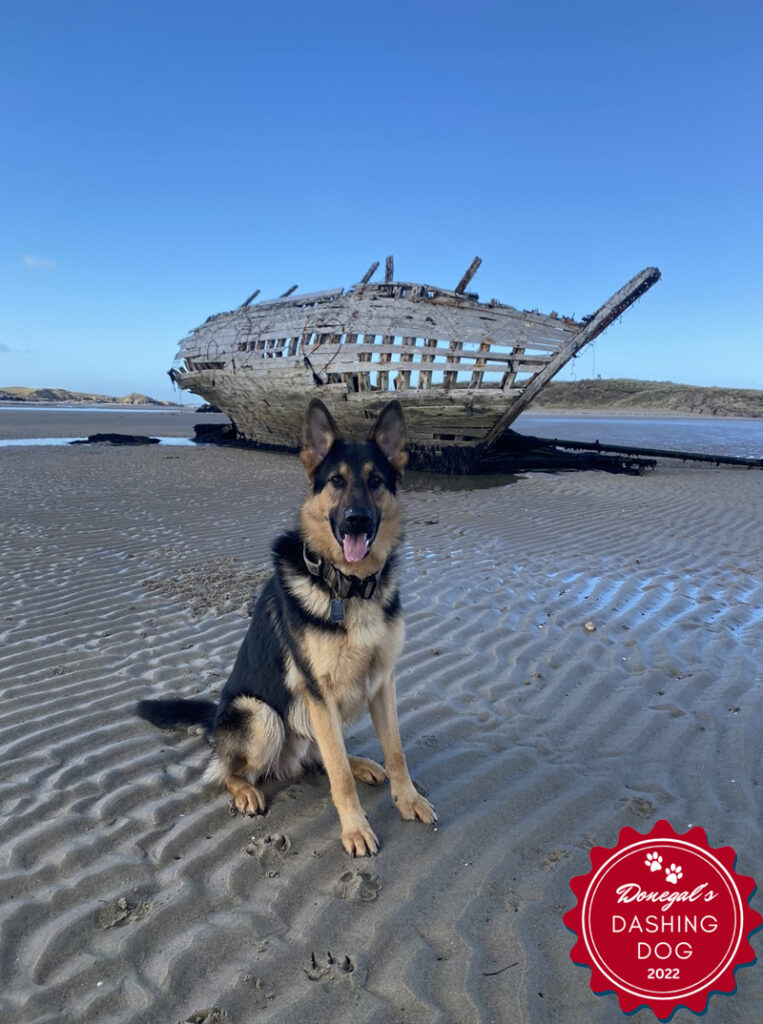 Odhran Ferry says: Kaiser is a two year old German Shepard who comes from a long line of Garda dog unit service dogs, Kaiser enjoys going for his daily walk and swim, playing with his family and will do just about anything for a treat ! 
Maggie May
Leo Brennan says: Maggie deserves this award as she truly is the best dog, with an affectionate personality and is so caring, and good with all our young cousins. Maggie loves the water and there isn't a puddle or pond, she'd pass without exploring. Two years ago maggie undergone surgery to remove a cancerous lump, throughout sickness and recovery, her personality and affectionate side never changed even towards them annoying cousins picking and poking at her. 
Hunter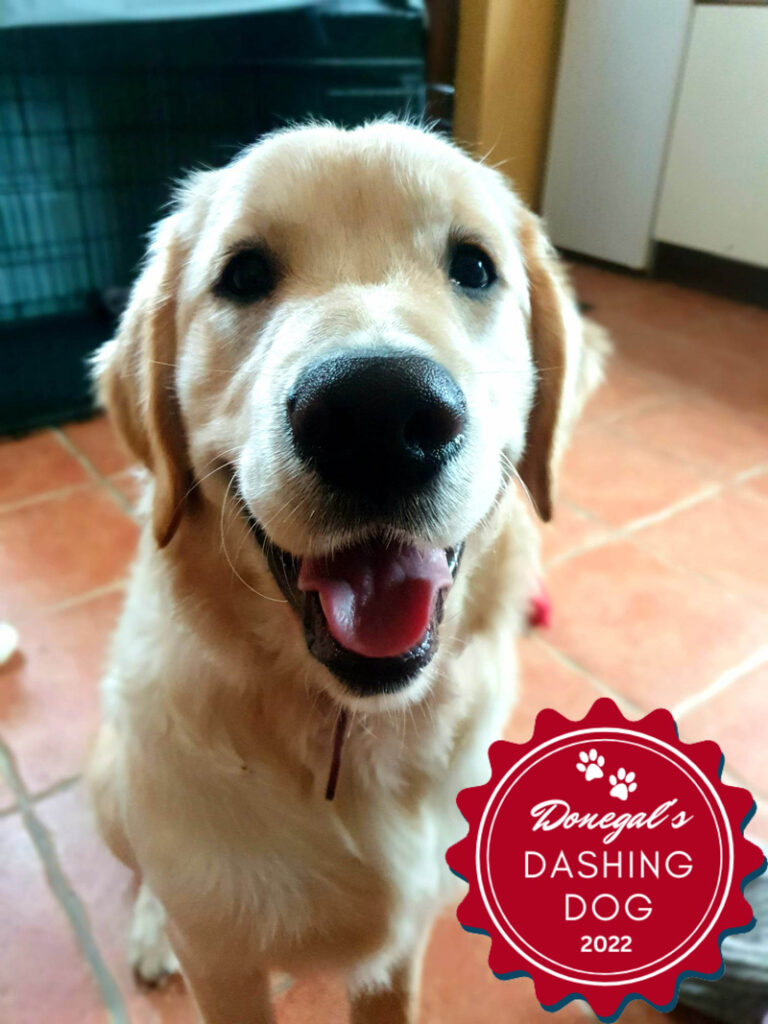 Jacinta & Christopher Louis. Our 6-month-old, 100% pure-bred good boy should win the crown as he has turned our house into a home. He brightens up our day with his mischievous ways and brings comfort in the evening with his warm cuddles. He loves swimming, digging, and stealing mum's slippers when she's not looking.  
Nala
Gary Byrne says: This is Nala. I got her as a puppy when I moved to Bundoran to surf 4 years ago. Funny enough, she isn't that fond of the water but is slowly coming around to it by being on the beach every day! She knows plenty of tricks but the best is when she sings a song to the guitar. She likes to sleep on her back with her paws in the air and sits upright in the passenger seat with her elbow on the window because the odd time she thinks she is a human. She just wants to play all day and is super social with all people and animals.
Keep an eye on Donegal Daily next Monday for the announcement of the Dashing Dog winner of 2022! Good luck everyone.
Tags: