Sponsored Post
As Ulster Bank and KBC continue to exit the Irish market, credit unions are responding by broadening their product and service offerings to offer a credible alternative to bank customers.
One such offering is the Credit Union Transfer Loan which allows customers to move their loans to their local credit union with ease. The transfer process is straightforward, with an emphasis on personal service, delivered locally.
Speaking on behalf of B&S Credit Union, CEO Kevin Morahan commented, "Credit unions continue to be an integral part of local communities across the country. We are one of the most trusted brands in Ireland and have just topped the CXi Customer Experience poll for a record eight years running, a record unrivalled in any other market. As the pillar banks reduce their presence and personal service offering, we are providing an opportunity to consumers to transfer their loans to a local lender who is always there for them. You don't have to be an existing member of a credit union to apply. Joining is easy and we welcome new members every day."
You can check out the Transfer Loan and other great services from B&S Credit Union on their website www.bandscu.ie or call into their offices at Main Street Ballybofey and The Diamond Castlefinn Co Donegal.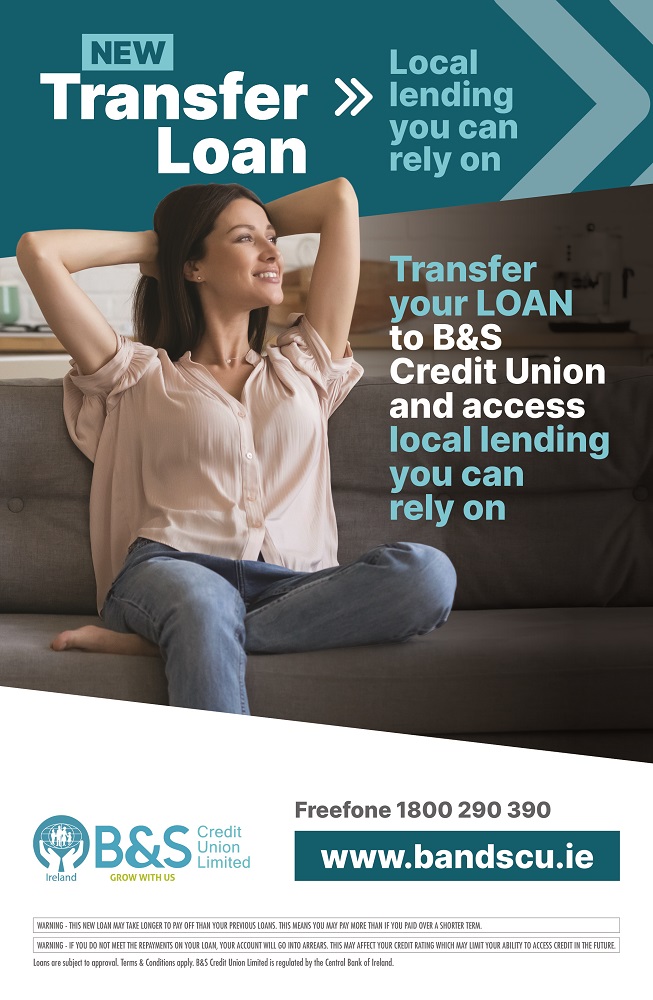 Tags: