With Christmas just around the corner, it's easy to get caught up in the hustle and bustle of gift-buying and holiday spending. But before you start racking up your credit card bills, Donegal Daily financial columnist Sean McNulty from RethinkMoney.ie says it's important to take a step back and think about your spending habits.
Here are 15 tips to help you avoid overspending during the holiday season:
1 – Set a budget
One of the biggest mistakes people make during the holiday season is overspending. To avoid this, sit down and decide how much money you can realistically afford to spend on gifts, decorations, and other holiday expenses. This will help you stay on track and prevent you from going into debt.
2 – Make a list
Before you start shopping, make a list of everyone you need to buy gifts for. This will help you stay organized and ensure you remember everyone. You can also use your list to prioritize your spending and allocate your budget accordingly.
3 – Shop early
Avoid the last-minute rush by starting your holiday shopping as early as possible. This will give you more time to find the best deals and avoid the stress of finding the perfect gift at the last minute.
4 – Shop online
The internet can be a great resource for finding deals and avoiding crowds at brick-and-mortar stores. Many retailers offer discounts and free shipping during the holiday season, so be sure to take advantage of these offers.
5 – Use coupons and discounts.
Look for coupons and discounts that can help you save money on your holiday shopping. Many retailers offer special promotions and discounts during the holiday season, so be sure to take advantage of these opportunities.
6 – Shop sales
Keep an eye out for sales and clearance items, which can offer significant savings. Many retailers offer special sales during the holiday season, so be sure to check the flyers and websites of your favourite stores.
7 – Consider homemade gifts
Handmade gifts can be thoughtful, personalised, and budget-friendly. Consider making your own gifts, such as baked goods, handmade decorations, or DIY beauty products. These gifts can be just as appreciated as store-bought gifts, but they can save you money.
8 – Use reward points
 If you have rewards points or credit card points, consider using them to pay for your holiday shopping. This can help you save money and get more value from your rewards program.
9 – Use cash or a debit card instead of a credit card.
 It's easy to overspend when using a credit card because you're not physically handing over money. So use cash or a debit card instead to help you stay on budget.
10 – Avoid the shopping centres.
The shopping centres and retail parks can be dangerous for your wallet during the holiday season. So instead of fighting the crowds and dealing with overpriced items, consider shopping at local stores or online.
11 – Don't be afraid to say no.
It's okay to say no to expensive gifts or gatherings that you can't afford. Don't feel pressured to spend more than you can afford just to keep up with others.
12 – Pay off credit cards quickly
If you use a credit card, try to pay off the entire balance when you get your bill in the new year. Credit cards typically have high-interest rates, making them an expensive way to borrow money.
13 – Remember the true meaning of Christmas.
Christmas is about spending time with loved ones, not about buying the latest gadgets or having the biggest and best decorations. Keep this in mind and focus on what's truly important.
14 – Be mindful of your spending habits.
Take the time to consider your purchases and ask yourself if you need them. Avoid buying things just because they're on sale or because you're feeling pressured to do so.
15 – Avoid last-minute shopping.
Last-minute shopping can be stressful and expensive, as you're more likely to overspend and buy things you don't really need. Try to get your shopping done early to avoid this.
Get your personal finance on track in the New Year with Rethink Money.
Finally, you might want to sort out your finances once the Christmas celebration is over. We are starting our weekly online workshop on personal finance, where we will discuss Investment, Pension plan, Life insurance, Mortgage and Protections in depth. The tickets will be available soon on our social media accounts, so please make sure to follow us on Facebook, Instagram and Tiktok for updates.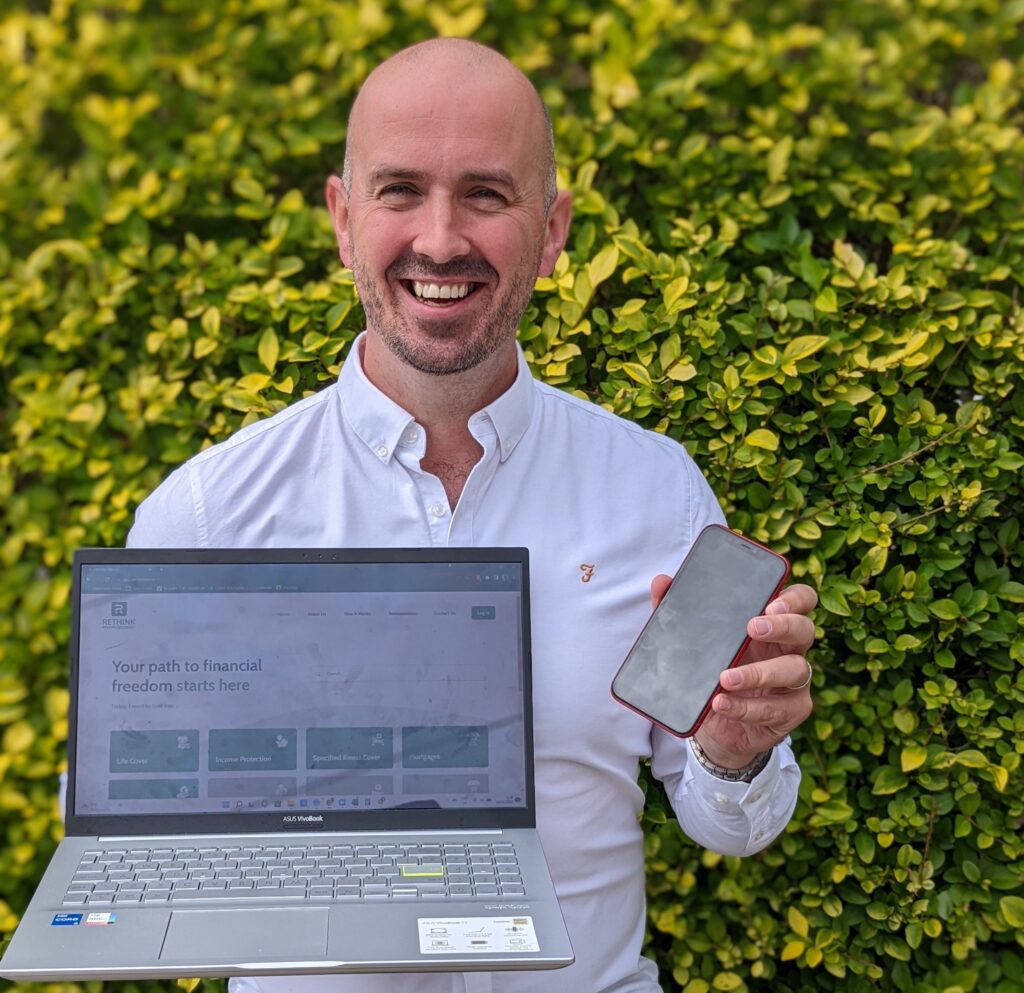 Sean McNulty is the founder and Managing Director of Rethink Money Ltd, a financial advisory company based in Letterkenny. Sean's company is a digital-first advisor with a bespoke software to help clients best manage their financial needs.
For a free consultation feel free to reach out to us at info@rethinkmoney.ie
Follow me on Facebook: www.facebook.com/rethinkmoneyie
Or on Instagram for free tips and tricks: www.instagram.com/rethinkmoneyie