A well-known Raphoe man has picked up a major award in the world of media and public affairs.
Garrett Harte received the 'Media and Public Affairs Business Person of the Year' accolade from the All-Ireland Business Foundation at a glitzy affair in Dublin yesterday.
A former executive at TV3 and editor-in-chief at Newstalk, the 51-year-old now operates his own highly successful media training and public relations company, Harte Media.
Harte spends some of his time back in his native Donegal where he is involved in a number of local projects.
He told Donegal Daily he was delighted to receive the award after what he described as a "hectic year."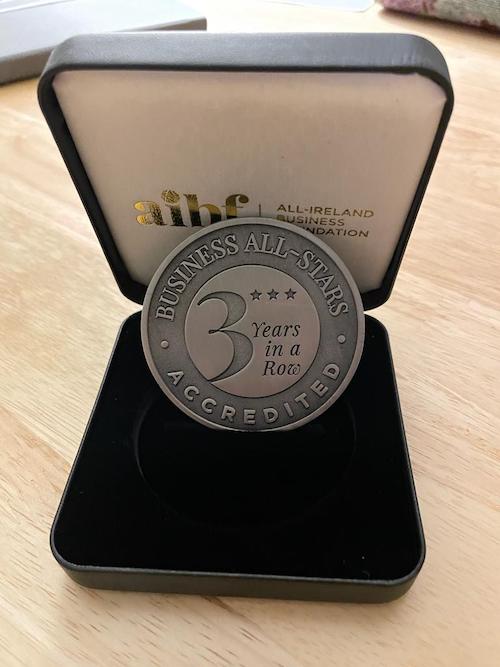 He hopes to return to his native county over the festive season.
He said "The award recognises the highest quality of standards in trust, performance and customer centricity across the island of Ireland, so I'm delighted for Harte Media to be recognised by its business peers in this regard.
"To grow in business today you need to be constantly finding ways to stand out, to be a disruptor, to offer a point of difference and most importantly to take risks.
"You also need to believe in what you're doing and work with clients and projects that you like. To be recognised with this coveted award gives you the energy to keep having a go."