The Donegal Centre of Independent Living held their annual Christmas Dinner & Awards Ceremony.
Awards were given out to some of the staff for five and ten years of service with the DCIL, Tony Waugh(accepting on behalf of Daughter Anna) Francis McDevitt, Sandra Mcgrory, Carmel Boyce, Georgina Montgomery, Susan Doherty, Bronaigh Haughey, Claire McFadden, Aisling Byrne, Margaret Sweeney, Wilma Matthew, Mary Hoey all serving over 10 years.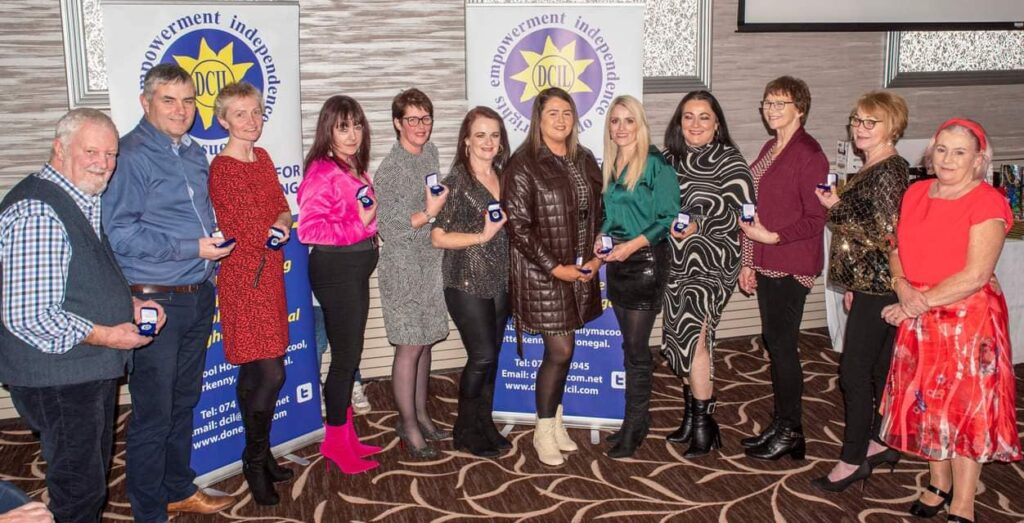 Margaret mcglinchey, Deborah Harrigan, David Bates and Chris Frize also received pins for five years of service.
The DCIL thanked all the DCIL Staff, Board Members, PA's and Leaders that helped make their annual event a huge success again. Special thanks went also to Marty Friel for keeping everyone entertained along with the Honky Tonk Heroes.