The heartbroken mum of soldier Private Sean Rooney has told of her son's "pure heart of gold" as loved ones brought him home one final time yesterday.
Devastated Natasha McCloskey, who still lives in Newtowncunningham, received the body of the 24-year-old at Casement Aerodrome
The heroic soldier's coffin was draped in a tricolour and met by a full military guard of honour.
Natasha and fiancée Holly, who he was due to marry next August, were reunited with their beloved boy amidst emotional scenes.
And Natasha told how she didn't know how to "get through life" without her "big gentle giant with a pure heart of gold".
She said: "My absolute pride and joy, it was an honour to be your mother.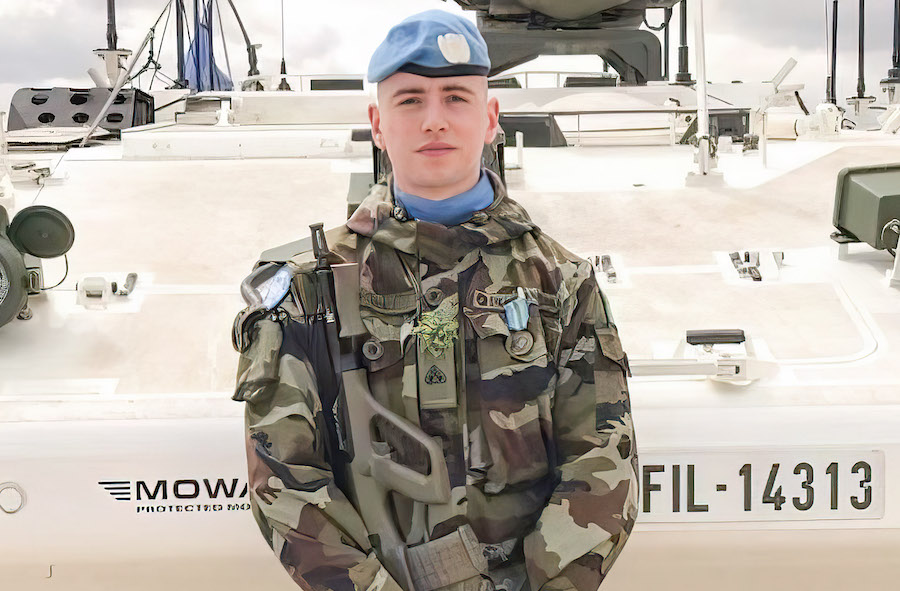 Natasha, along with her partner Paul, Sean's fiancée Holly, his grandfather and his three uncles who have served in the Defence Forces followed his coffin when it was taken from an Irish Air Corps Casa plane when it landed.
Grieving relatives said Sean, who was predeceased by his father Cormac, will be "sadly missed and forever loved".
In an online death notice, they said: "Sean will be sadly missed and forever loved by his heartbroken mother Natasha and dad Paul, his adored grandparents Eugene and Rachel Rooney, nanny Ann McCloskey, his loving fiancée Holly, sisters Robyn and Carragh, brothers Callum and Benn, aunts Tara, Olga and Lauren, uncles John, Eugene and John, the entire McCloskey family, extended family relatives, wonderful friends and colleagues in the Irish Defence Forces and UNIFIL comrades."
The 24-year-old soldier was killed after the armoured car he was driving came under fire in South Lebanon as a hostile mob tried to block the vehicle.
Private Rooney, who has a range of combat driving qualifications, tried to save his colleagues by navigating away from the attackers but the car crashed and the troops came under attack.