The McAuliffe/Sweeney family celebrated an important day in their family history as a heritage stone dedicated to 'Sweeney's Corner' was unveiled in Falcarragh.
McAuliffe's Craft Shop posted on their Facebook: "Yesterday (December 28th) was an important day for our family. We were delighted with the turnout for the unveiling of the 'Coirneal Mhic Suibhne', 'Sweeney's Corner' heritage stone outside Bank of Ireland in Falcarragh. It is here where the journey of our family-run business began over one hundred years ago.
"I am now the fourth generation working in the business, and I am very proud to continue the journey while keeping this heritage-rich story alive.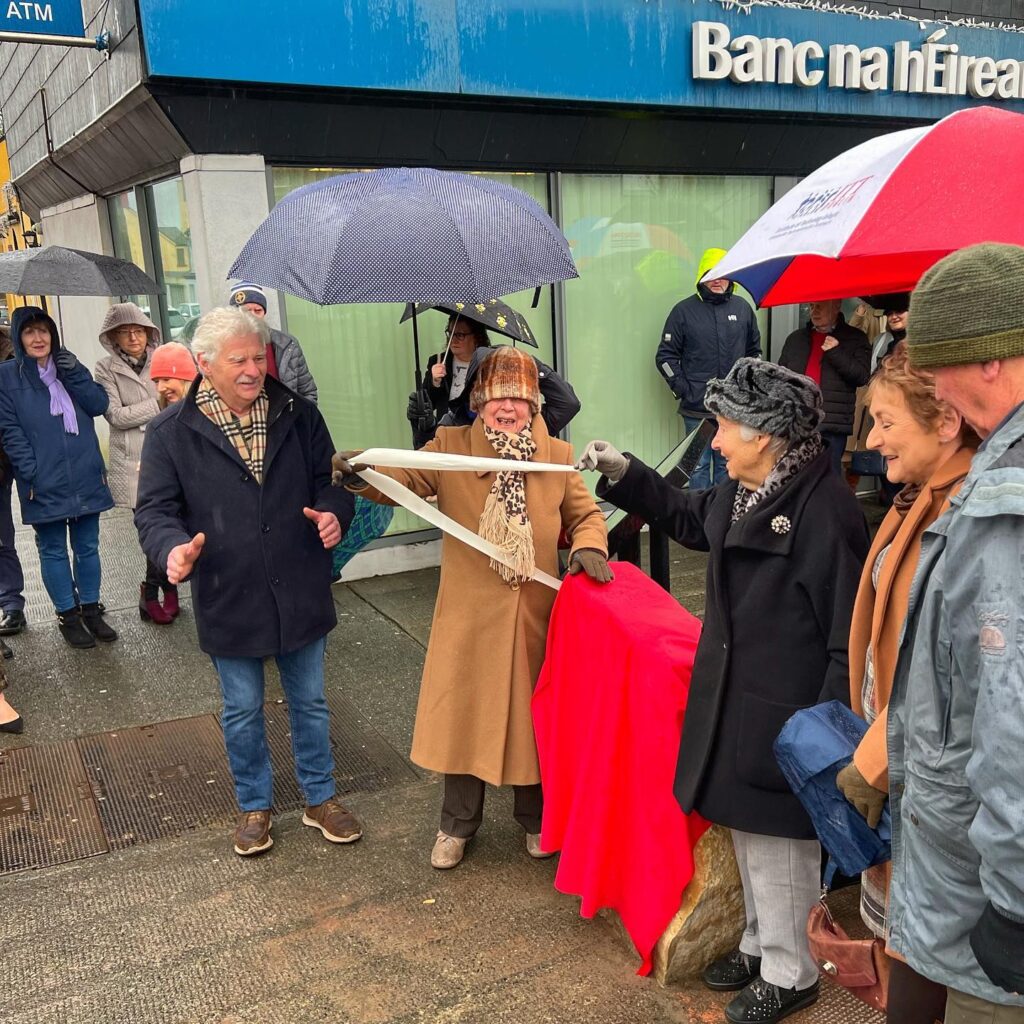 "Thank you to Annette Sweeney and everyone who worked toward getting this heritage stone in place."
The story of Mc Auliffe's Craft Shop started when Cassie Sweeney opened a small drapers shop in Falcarragh, back in 1920.The shop mainly sold household items and other essentials.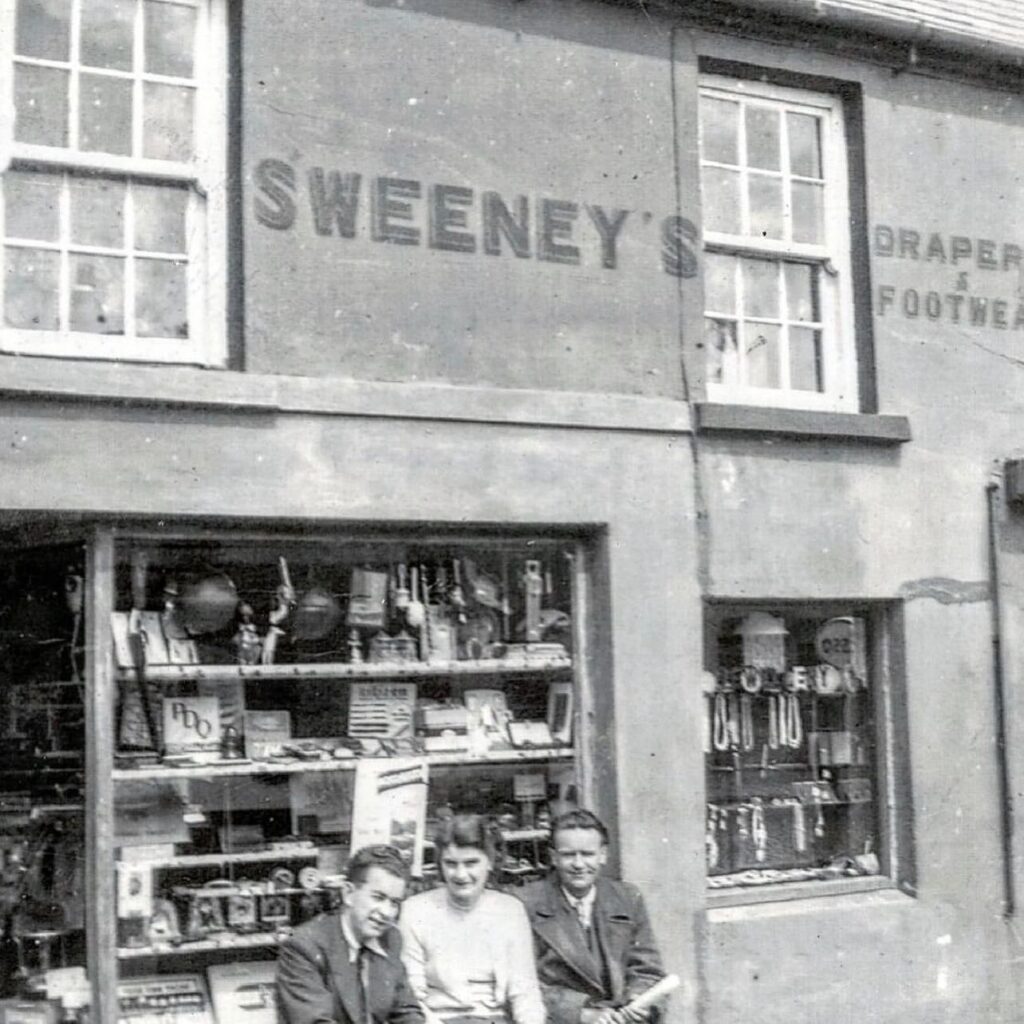 It was then her daughter, Mary Mc Auliffe, who took over the business at the young age of 18. Paying close attention to the trends at the time, she developed the shop by introducing stylish clothing and renaming it 'Sweeney's Fashion House'.
After she married Jack Mc Auliffe, Mary began trialling a pop-up shop in Dunfanaghy before eventually moving her entire business over in 1969. She worked alongside Jack and his chemist for many years in what was known as the 'Tweed & Fashion Shop.'
After Jack and Mary retired, their daughter, Anne, took over the business, and it eventually became 'Mc Auliffe's Craft Shop'. The shop has evolved and transformed many times, but its core values remain unchanged, placing people and community at the centre of all they do.
Passed down a further generation, the family-run business is now still located in the heart of Dunfanaghy.