Renting long-term in Donegal is now on average €5,000 more expensive than buying a home, an independent.ie analysis reveals.
According to the report, a deposit plus 30 years of mortgage repayments on a house here could cost approximately €330,247.
On the other hand, it would cost €335,800 to rent during the same period.
However, the report also found that Donegal was among one of five areas with the biggest proportional increases over the year. The cost of buying a home in the county rose by almost a quarter.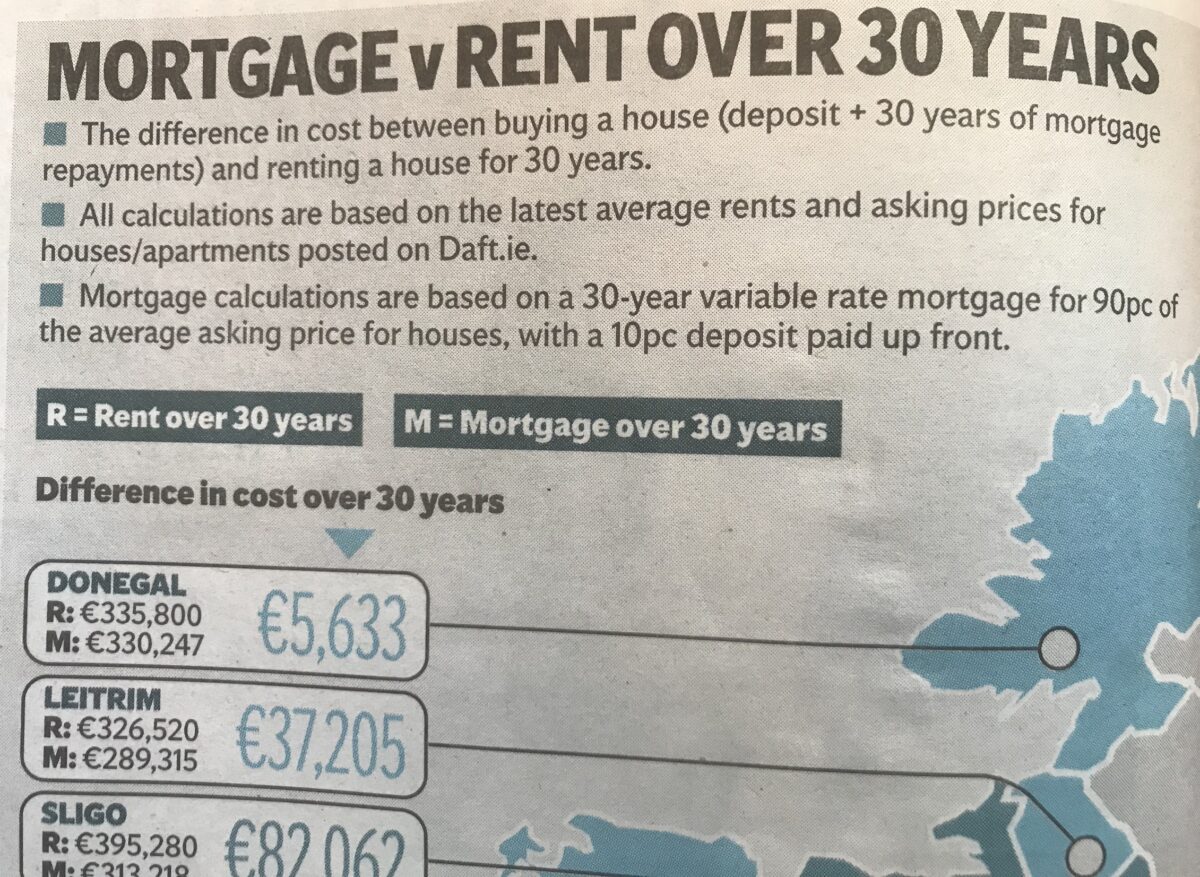 Meanwhile, soaring house prices mean that, in six areas, it pays to rent.
Tenants in one of those locations, south County Dublin, are on track to save more than €162,000 compared to the costs first-time buyers, with a 10% deposit, face today.
The analysis is based on the latest house prices and rents compiled by property website www.daft.ie
Read the full report on www.independent.ie 
Tags: