Sponsored Post
Donegal-based IT Manager Paddy Colhoun is driving his career forward with an MBS in Innovation and Leadership from Atlantic Technological University (ATU) Donegal. 
Enjoying a successful career in IT for many years, Paddy Colhoun's drive for learning saw him take the step back into education to complete an Executive Masters programme at ATU Donegal two years ago.
Donegal is home to a booming tech industry with talent and high-capacity networks attracting local and global tech companies. Donegal's educated and ambitious workforce provide a talent pool for these companies. Paddy Colhoun has enjoyed a rich career in Donegal across various roles within the industry but his passion for innovation fuelled his return to education. 
Working as an IT manager for Tata Consultancy Services, Paddy undertook the Master of Business (MBS) in Innovation and Leadership, Paddy commented, "The innovation side is what initially attracted me to this programme. I wanted to personally develop my innovation skills and I also had a keen interest in Leadership. The course also came highly recommended by colleagues who had previously studied on the programme. ATU was the perfect option for me. I was aware that they had developed the programme with industry partners including my current employer and it was great to study near home and work."
Paddy's employer recognised the value of the programme and the value that it would add to the organisation. He received great support and was very thankful to his then-employer. Upon completion of the Masters programme, Paddy interviewed for a new role and was successful. 
"I secured the role of IT Manager for AIB. Completing the Masters programme gave me the confidence and new skills that I required to be successful at interview and it helped me to stand out in the tech field. I have harnessed my learning in my new role, and I have continued to grow my skills. I subsequently enrolled in the part-time Certificate in Digital Technologies programme at ATU and have since completed this programme. The Masters programme gave me the boost and confidence that I needed to continue my learning journey".
Networking has become essential in the IT industry. It helps industry professionals to make long-term connections and provides access to resources and mentors. It provides visibility around current industry trends and challenges. 
Paddy added, "Studying on the Executive Masters programme provided me with a network of people in the industry. I am still in contact with the other programme participants. The guest speakers were also fantastic and provided a lens on the outside world that you don't always see in an organisation". 
Learning has become essential in the IT Industry. As the World Economic Forum states, by 2025, 100 million jobs will be created in the IT industry. Therefore, industry professionals need to cultivate these skills to keep in sync with the future requirements of the industry. 
To find out more details about MBS in Innovation and Leadership programme visit: www.atu.ie/donegal/mbs_innovation_leadership or contact donald.hannigan@atu.ie 
ATU Donegal will host an information evening from 4-7pm on Wednesday 18th January in the Letterkenny campus, if you are interested in upskilling or reskilling, be sure to register your attendance at this event www.atu.ie/donegalopenevening 
The future is here.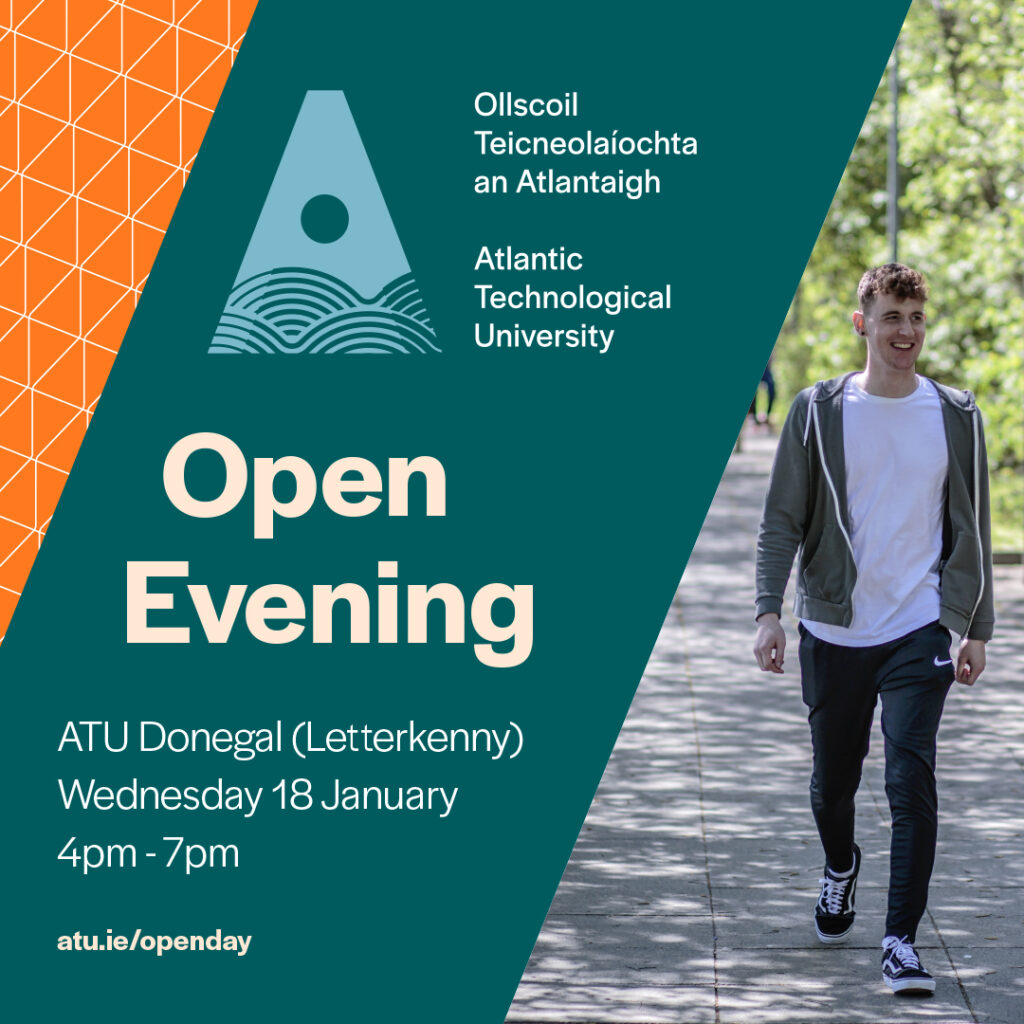 Tags: