Members of the Air Corps paid a surprise visit to Donegal Airport on a very special mission yesterday.
Locals in West Donegal might have wondered what all the fuss was about in the skyline above.
The truth was that the Air Corps were putting the airport in the picture – literally!
Eight members of the Irish Air Corps flew in on 2 Pilatus PC-12 turboprops in formation to Carrickfinn.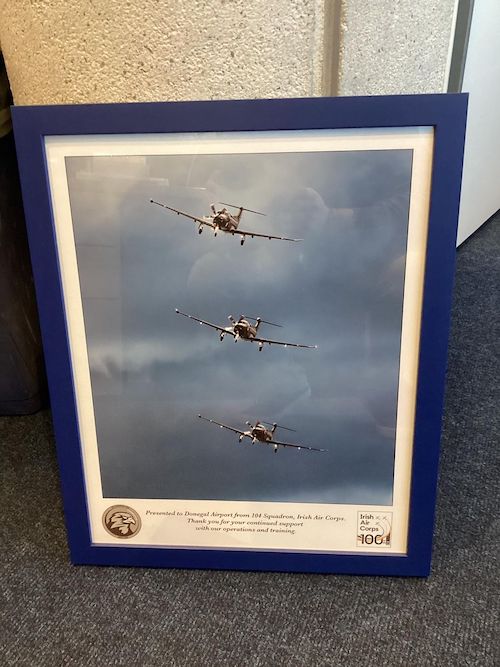 Once there they presented a photograph of three of their aircrafts mid-air to staff.
The caption on the framed photo read "Presented to Donegal Airport from 104 Squadron, Irish Air Corps. Thank you for your continued support with our operations and training."
The photo was accepted on behalf of the airport by managing director, Eilís Docherty.