Are you looking to nourish your food business in 2023?
Atlantic Technological University is now enrolling for a new level-8 higher diploma in Food Business and Product Innovation, commencing in March 2023.
This is a 100% online, fully-flexible one year programme. Co-designed by industry, participants will utilise their existing place of employment as a legitimate and immersive learning environment. Learners will apply academic knowledge to real-life workplace issues and projects.
Find out more in this video:
If you want to develop a competitive advantage with new business opportunities, enhance your next pipeline of products and absorb contemporary industry expertise to future-proof your operations, this is the programme for you.
The course is designed to strengthen and support the relationship between the business and the learner. There is no travel or no exams, as the learner is assessed via a number of Work-Based-Learning (WBL) projects based around real-life shop floor issues.
Typically just one three-hour online lecture each week, students are given the freedom to adapt their learning around their work with minimal disruption to their daily operations. Additional learning takes place at a time that suits your own schedule.
This is your opportunity to upskill on industry informed fundamental elements of your food production business: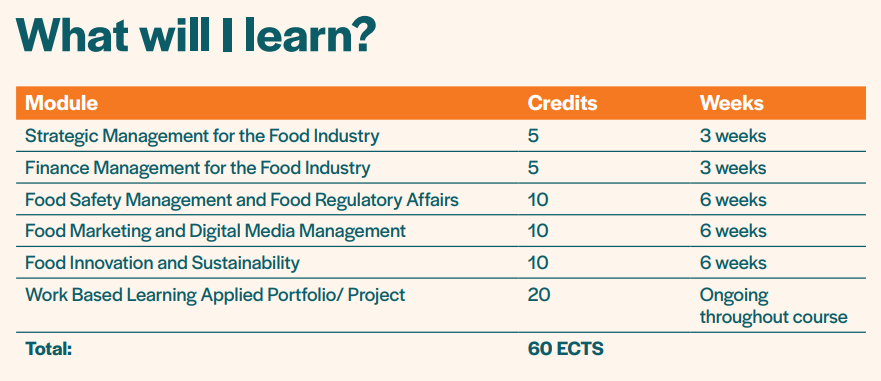 This course has been tailor made for two key industry groups: 
Business owners & managers operating within food production entrepreneurial roles. 

Also those in medium to large sized food enterprises that want to accelerate their career development through the attainment of a level-8 University qualification.
Gary Mc Gill, Work-Based-Learning Programme Development Manager at the ATU department of Tourism & Sport said: "ATU's new and unique Work-Based-Learning higher diploma in Food Business and Product Innovation not only reinforces and sustains the working relationship; it also facilitates a talent pipeline to attract and retain talent in a challenging jobs market. The skills gained this year will augment existing internal knowledge, enabling you and your business to scale for future growth."
Applications are open until 28th February 2023.
For entry requirements and further details, visit:www.atu.ie/donegal/hdip_food_business_innovation  
Fee: €1,750. Instalment options are available.
For more information, please contact Gary Mc Gill, Work-Based-Learning Programme Development Manager, ATU Department of Tourism & Sport.
Tel: (00353) 74 91 86600
Mobile: (00353) 86 137 5633
E-Mail: gary.mcgill@atu.ie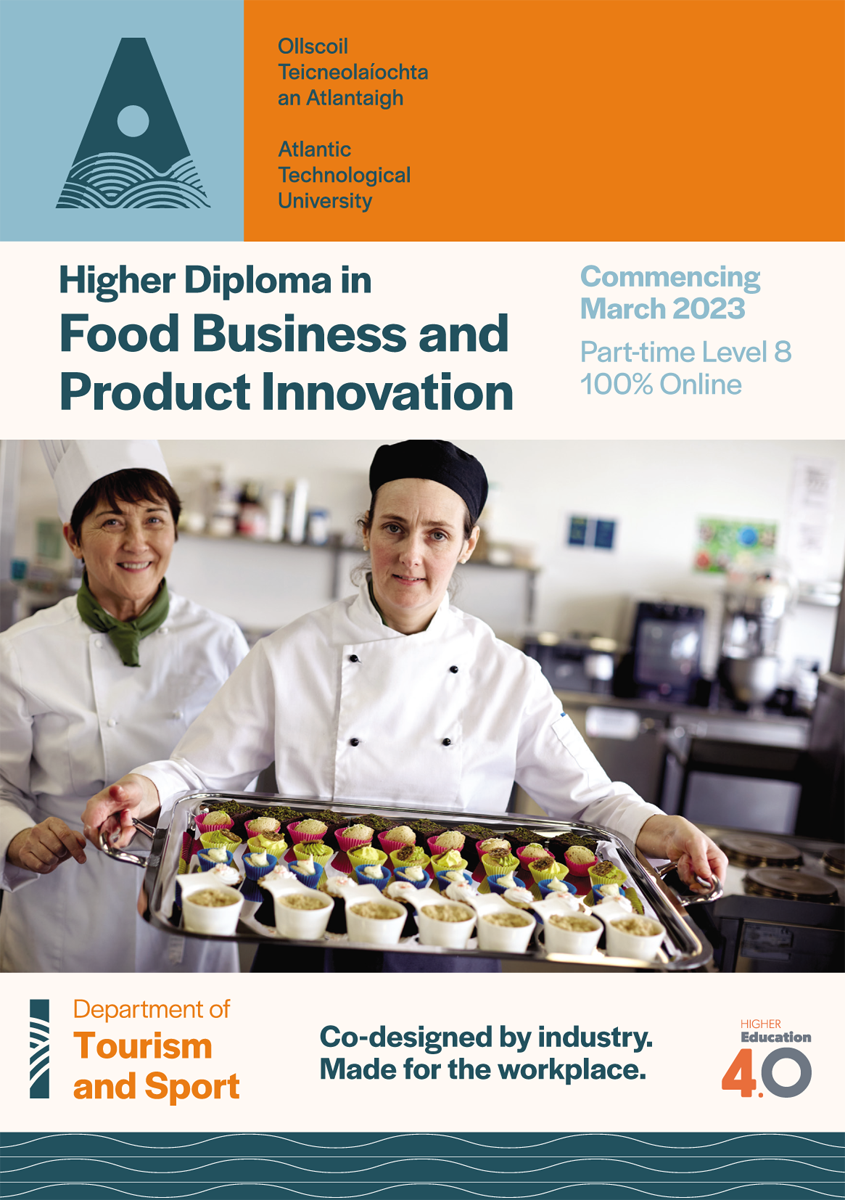 Tags: