A Croatian holiday delivers an intriguing blend of history and culture along the Adriatic coast. Croatia is one of the most beautiful countries in Europe and one of our top sun destinations.
Boasting rugged mountain terrain, rustic towns, and turquoise waters, this stunning little country is a must-see. 
---
Before we start
Travel Department is delighted to offer readers of Donegal Daily, Donegal Woman and Donegal Sport Hub an exclusive offer on their 2023 holidays.
+ Save €100pp* on holidays & tours of 11 nights or more. Use promo code: DON100
+ Save €75pp* on holidays of 8-10 nights. Use promo code: DON75
+ Save €50pp* on holidays of 7 nights. Use promo code: DON50
+ Save €25pp* on holidays of 6 nights or less. Use promo code: DON25
For full details click here.
If you have any questions, or would simply like to learn more about their wonderful destinations, why not give one of their brilliant team a call on 01 637 1698.
---
10 things to do in Croatia
Take a Dubrovnik walking tour
Often referred to as the "Pearl of the Adriatic", when you visit Dubrovnik, it's is one of the most astounding and beautiful cities you are ever likely to see; with its stunning hillside location, shiny limestone cobbles, red tiled roofs, medieval architecture and azure sea water lapping at its old city walls. At night the town is buzzing with activity, it's a great time to sit with a drink outside one of the numerous bars & cafés and watch the world go by. GoT fans will instantly recognise this as the setting for King's Landing and you can easily book a Dubrovnik Game of Thrones tour, where you can learn more about this popular series and visit its filming locations. 
See Ston wall, the longest in Europe
About an hour's drive from Dubrovnik is the town of Ston, which is famous for its preserved 15th century walls and is referred to as the 'European Great Wall of China' as it's the second longest in the world. It's also famous for its salt mines and Ston oysters.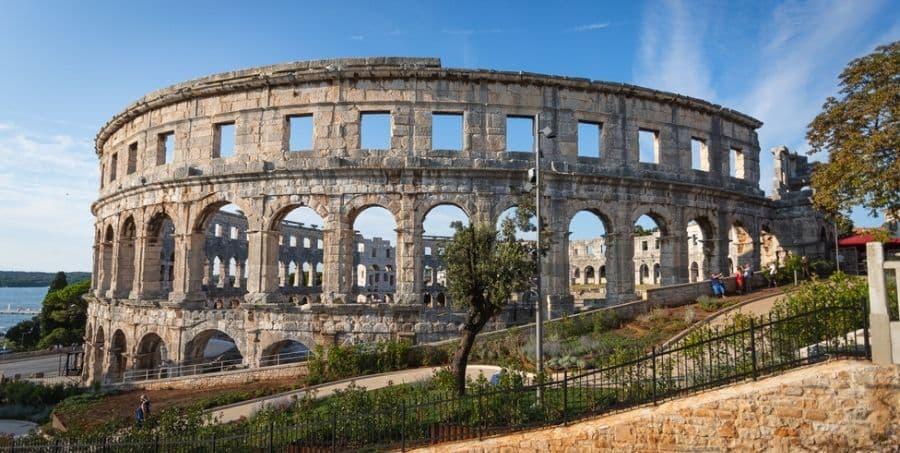 Discover Roman ruins
Croatia has some remarkable ancient Roman sights. In Split, you'll find Diocletian's Palace. Located in the Old Town and dating back to the 3rd century, these Roman ruins could be considered a town in itself. Measuring around 30,000 square metres and home to over 3,000 people the Palace is the heart of Split with many shops, restaurants, bars, narrow cobbled streets, impressive arches and stone columns for visitors to explore. The amphitheatre in Pula was built in the 1st century, around the same time as the Rome Colosseum, and was used for gladiator fights. It's one of the largest in the world, very well preserved and is actually the last remaining Roman amphitheatre to still have its towers. The former Roman colony of Poreč is also rich in history, and features classic Romanesque architecture as well as stunning Venetian gothic palaces.
Explore the national parks in Croatia
There are eight incredible national parks to explore in Croatia. Krka Park, a few kilometres northeast of Sibenik was declared a national park in 1985, and is named after the river that runs through all 35,000 acres. Visitors can choose to take a boat ride through the park and enjoy the breathtaking views of the spectacular waterfalls. You can visit this independently on one of the leisure days on our Croatian Dalmatian Coast Holiday.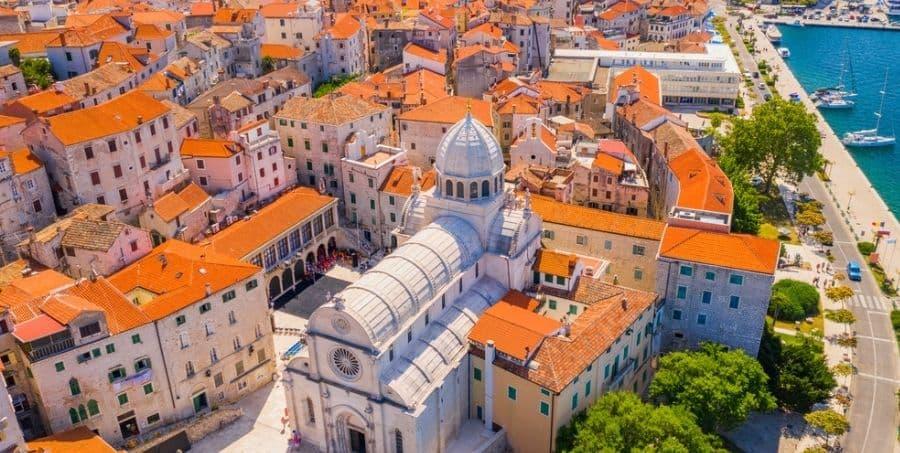 Visit Sibenik
Less well known than the famous cities of Dubrovnik and Split, the pretty seaside town of Šibenik lies on Croatia's north Dalmatian Coast. One of its highlights is St. Michael's Fortress. Due to its immense height, the tower is visible from everywhere in the town. Erected among the buildings of the old town, 70 meters above sea level, the fortress was ruined and rebuilt several times until the beginning of the 15th century.  Today it stands proud in white dressed stone and is the location for many music and cultural events. Another sight of the town is Sibenik Cathedral, a beautiful UNESCO Heritage Site.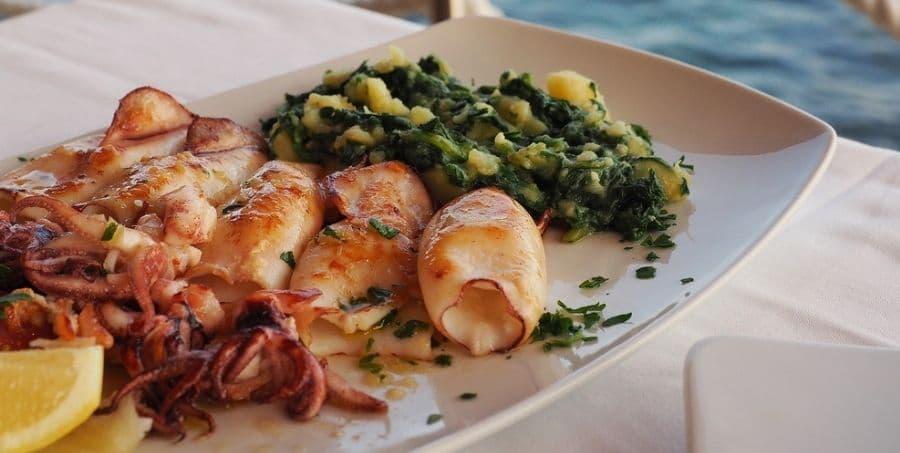 Experience Croatian food
Croatian cuisine is based on great tasting, locally produced ingredients, seasonal vegetables, seafood and fruity olive oil. There are many great restaurants in Croatia with fresh fish, stuffed veal, roasted lamb, pheasant and pork featuring heavily on menus however, vegetarians are also well catered for. Dumplings, goulash, gnocchi pasta, herbs and spices feature on menus across the region. Traditional dishes not to be missed include smoked ham and cheese and seafood lovers will find it hard to resist dishes like Dalmatian octopus salad, black squid ink risotto, shellfish and grilled sardines. Prsut, a tasty air dried ham, is often complemented by slices of sheep's cheese, while black squid ink risotto is another mouth-watering favourite. Try "Pod pekom"('under the lid'); a dish involving meat, vegetables and herbs slow-cooked in a special pan with a tightly fitting lid, in an outdoor oven.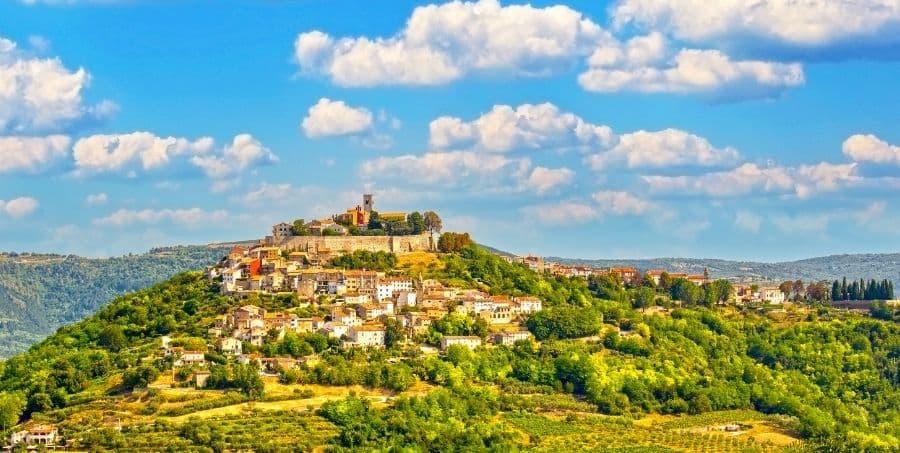 Unwind in Istria 
Istria, the largest peninsula in the Adriatic Sea, is an incredibly beautiful region of Croatia. Rolling green hills overlook the lush valleys and sparkling sea, with little towns perched on the hilltops above. The peninsula is located at the head of the Adriatic between the Gulf of Trieste and the Bay of Kvarner. The Phoenicians and Greeks introduced grapevines to Istria. Today, numerous high quality wines are produced on the Peninsula, thanks to its fertile soil and sunny hillsides.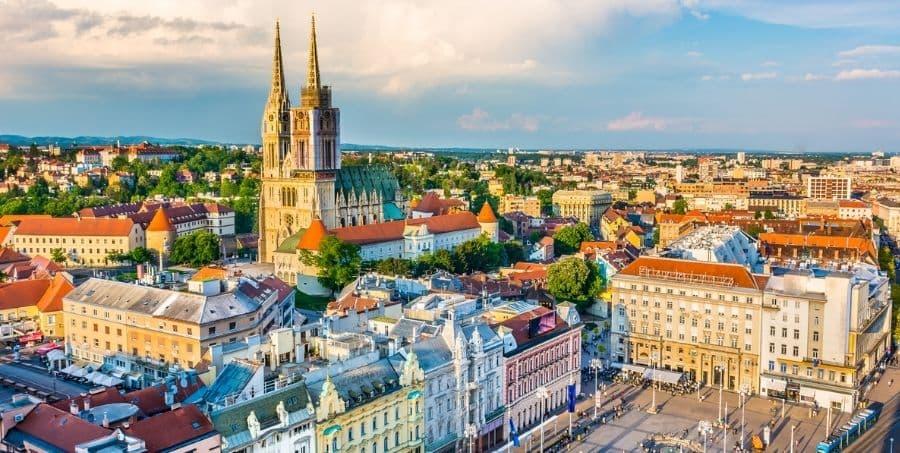 Discover the capital, Zagreb
One of the oldest cities in Europe, Zagreb is a colourful city rich in history and culture. Zagreb has more museums per capita than anywhere else in the world, which is why it's often referred to as 'the city of museums'.
Get a taste for island hopping in Croatia
Whilst sailing around the Croatian Islands, there are over 1,000, is an unforgettable experience, it may not be suitable for some people who are not quite ready to spend days or even weeks at sea.  However there are plenty of enjoyable short boat trips in Croatia to experience. If you're staying in Dubrovnik then you can easily visit Lokrum Island. This Island is a densely wooded nature reserve with an interesting botanical garden and the remains of a Habsburg fortress. The boat trip to Elaphite Islands is undoubtedly one of the highlights of our Dubrovnik tour for many of our customers. As well as enjoying the unspoilt islands by sea, you will disembark a couple of times over the day to enjoy a stroll around these largely uninhabited islands. On our Croatia's Dalmatian Coast holiday, you can take a boat trip to the unspoilt 'golden island' of Zlarin and Krapanj, the smallest island in the Sibenik Archipelago.
Explore Rovinj
To reach this charming Croatian town, it's best to take a boat tour to experience the 'Blue Pearl of the Adriatic.' It's also referred to as 'Little Venice' as it's characterised by tall houses, narrow paved streets and small squares. 
Croatia offers the perfect combination of natural beauty and rich culture, with its stunning coastline, pristine beaches, picturesque villages, beautiful islands, sunny weather, delicious food and rich cultural legacy of historic sights; it's no wonder why our selection of Croatia holidays are so popular!
---
Travel with Confidence:
Your holiday is a very special time, and Travel Department craft the itineraries to make sure that you get the most enjoyment. The world is continuously changing, and they have been adapting to make sure that they deliver the best experience for you. Their priority is to bring you a wonderful experience safely. So, when you book with Travel Department, you can do so in the knowledge they'll look after you every step of the way.  
Travel Department is Europe's leading escorted tour operators with nearly 30 years' experience of crafting beautifully curated, inspirational itineraries to worldwide destinations, all accompanied by expert local guides. They offer a wide range of guided group holidays from City Breaks to Solo Travel to active and adventure holidays (including Walking, Yoga and Photography holidays) with their sister brand, TD active Holidays.
Flights are available from Dublin, Cork and Belfast in Northern Ireland.
The holiday mood is upbeat and friendly making for a fun, inclusive group where everyone feels welcome. 
Travel Department's escorted holidays typically include flights, accommodation, transfers and guided tours. They carefully plan your trip, so you experience the best holiday highlights accompanied by a friendly local guide. With Travel Department you see more!
Tags: