A workshop on ageism will take place in Donegal this week.
The event, organised by the Irish Senior Citizens Parliament (ISCP), will be held in the Mount Errigal Hotel on Wednesday, February 15 at 10:30 am.
The free workshop aims to challenge experiences of ageism and how ageist attitudes can impact on our rights, while bringing together a network of people to share their stories and build connections.
"Many of us can speak to the belief that we become 'invisible' as we get older," an ISCP spokesperson said.
"The experience of many older people is of feeling less valuable to society. If this sounds familiar, we welcome you to a safe space to air your thoughts and experiences. We invite people of all ages to participate in a seminar on older people and aging."
The event will examine how ageist attitudes can impact on our rights and how this can limit our full participation in the community. 
"We aim to challenge these attitudes, share our lived experiences and offer guidance on how we can manage these experiences moving forward."
For further information, office@seniors.ie or call 0852604957.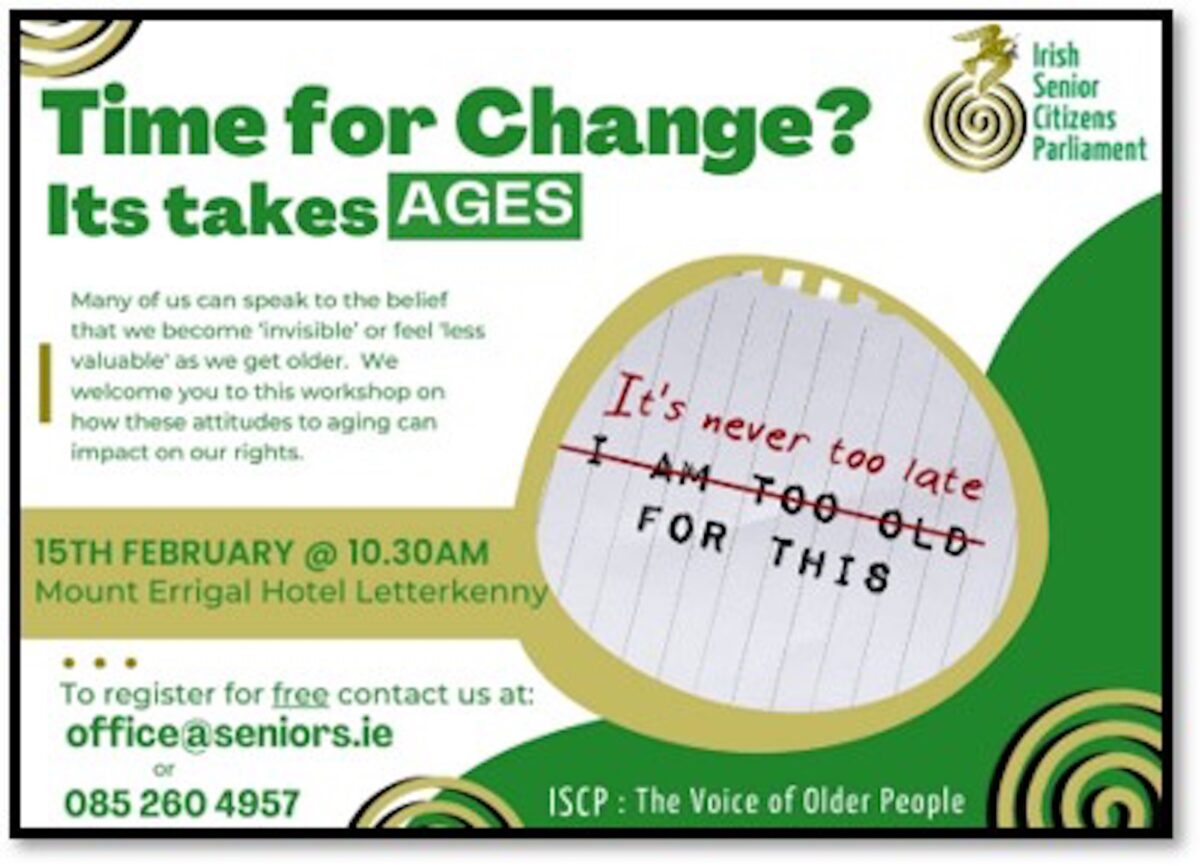 Tags: