Two creative Raphoe schools have come together for another hugely successful musical.
For the past six years, Deele College and The Royal & Prior have been working closely in association with the cross-border Peace IV initiative. 
This year's result was their spectacular two-night TY production last week of 'Calamity Jane' at the Alley Theatre in Strabane.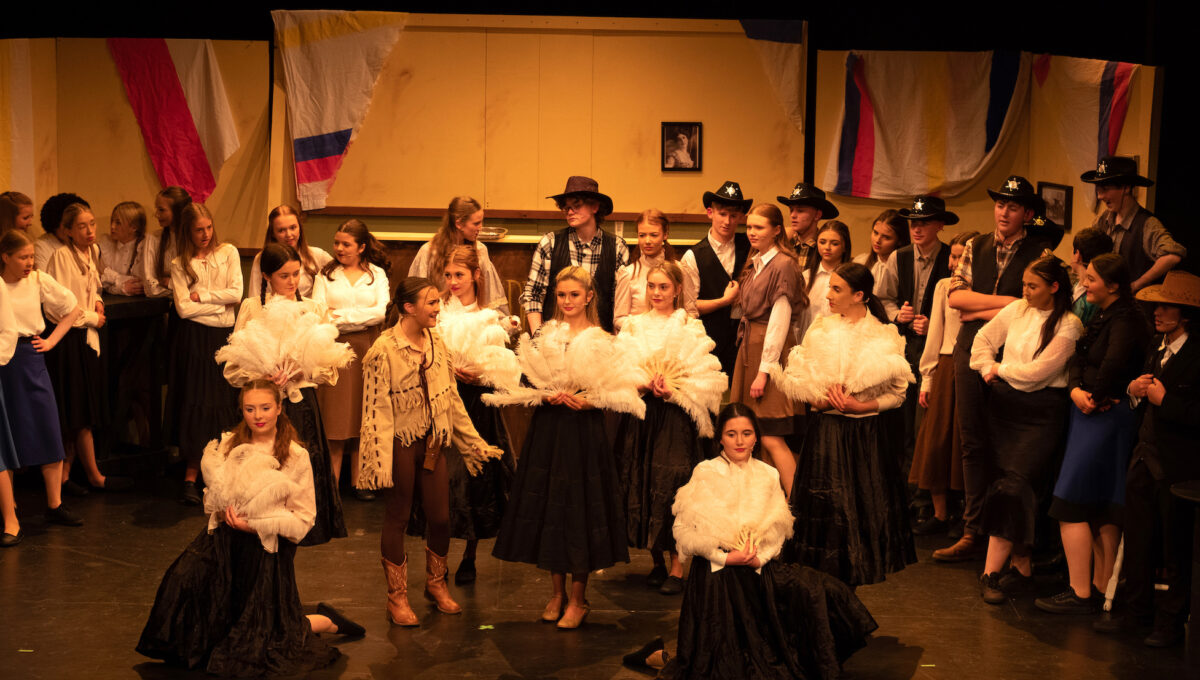 The schools have forged a lovely working relationship down through the years with particular emphasis on building positive relationships and actions to promote cohesion between communities. 
"This year we decided to pull out all the stops and see if we could bring together the musical talents of both schools," a spokesperson for the organisers said.
"When the idea was birthed we had no idea of the wealth of talent that lay within each school. We were blown away when we tested the waters and saw beyond the apparent talents and skills unearthing the most gifted students. Andrew Tinney (director) must be commended for finding such talent and developing it."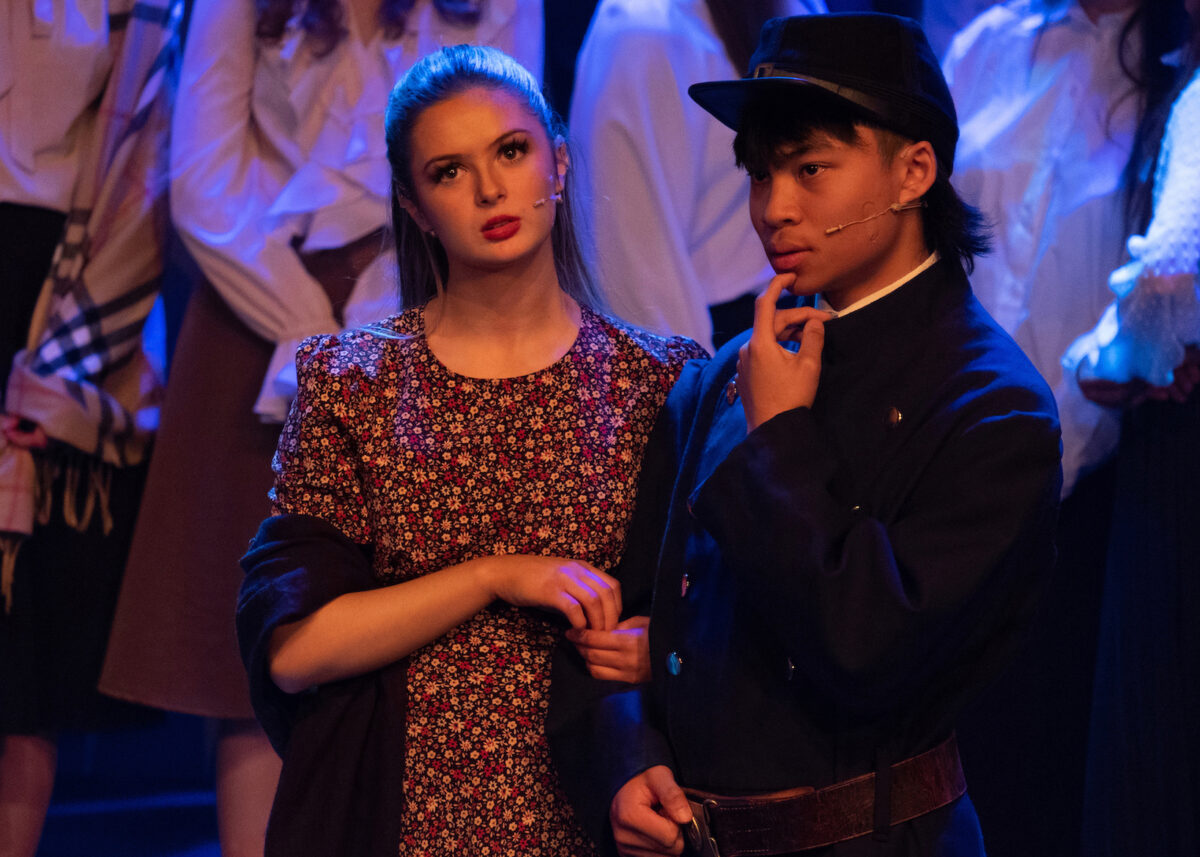 The students held their nerves, characters and accents professionally under Andrew's steer. Jade Molloy-O'Donnell choreographed the musical, putting her expertise at work with the students. 
The performance was sheer brilliance from the opening song to the curtain drop.
It was a theatrical treat for the audience. Ellie Carson and Ellie Rose Henry shared the lead role of Calamity Jane and the singing and acting were spectacular – every word crystal clear.
The two girls duetted 'A woman's touch', a blend of unisons and harmonies to please the ear.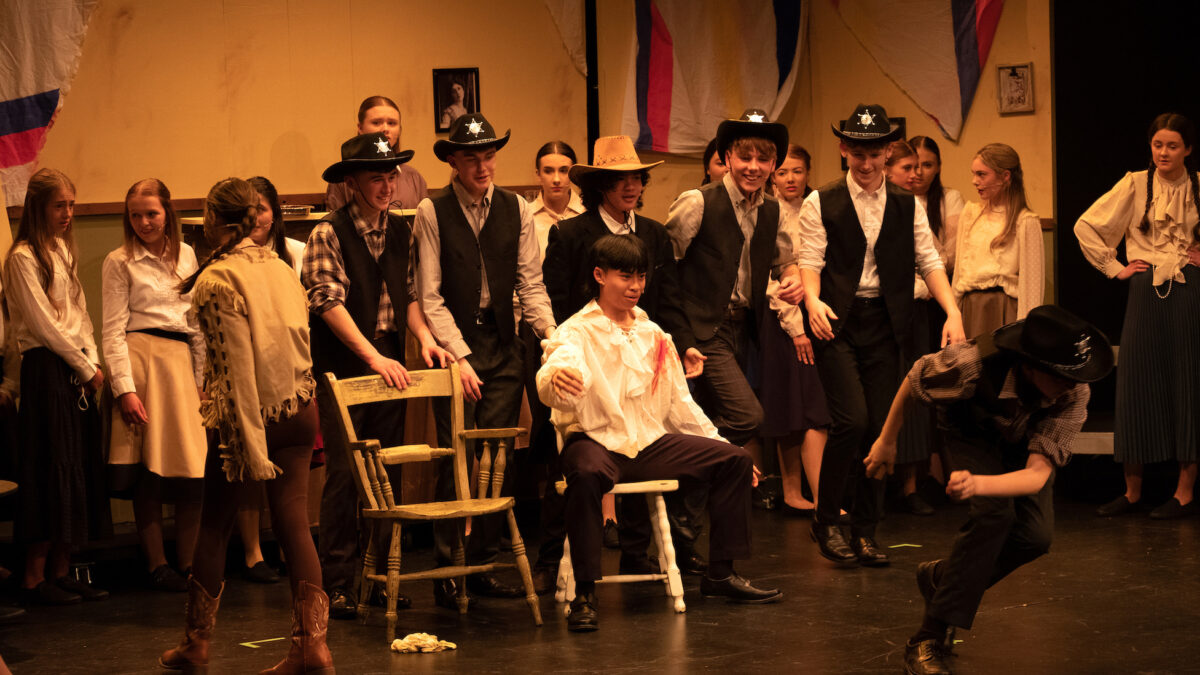 Bill Hickcock Jonah Mitchell was outstanding – a voice that constantly surprised with distinctive tones and wonderfully wide vocal range.
Adelaide, Niamh Troy and Yana Stewart, Katie Brown, Sarah Tregaskis and Ellie Rose Henry were pitch-perfect in song and sensational in the act.
Rebecca Foy, Katie Broderick Tinney, Ace Rodriguez, Ethan Wright, Joshua Devlin, Aoife Tinney and Dana Reece did their parts with vigor and enthusiasm.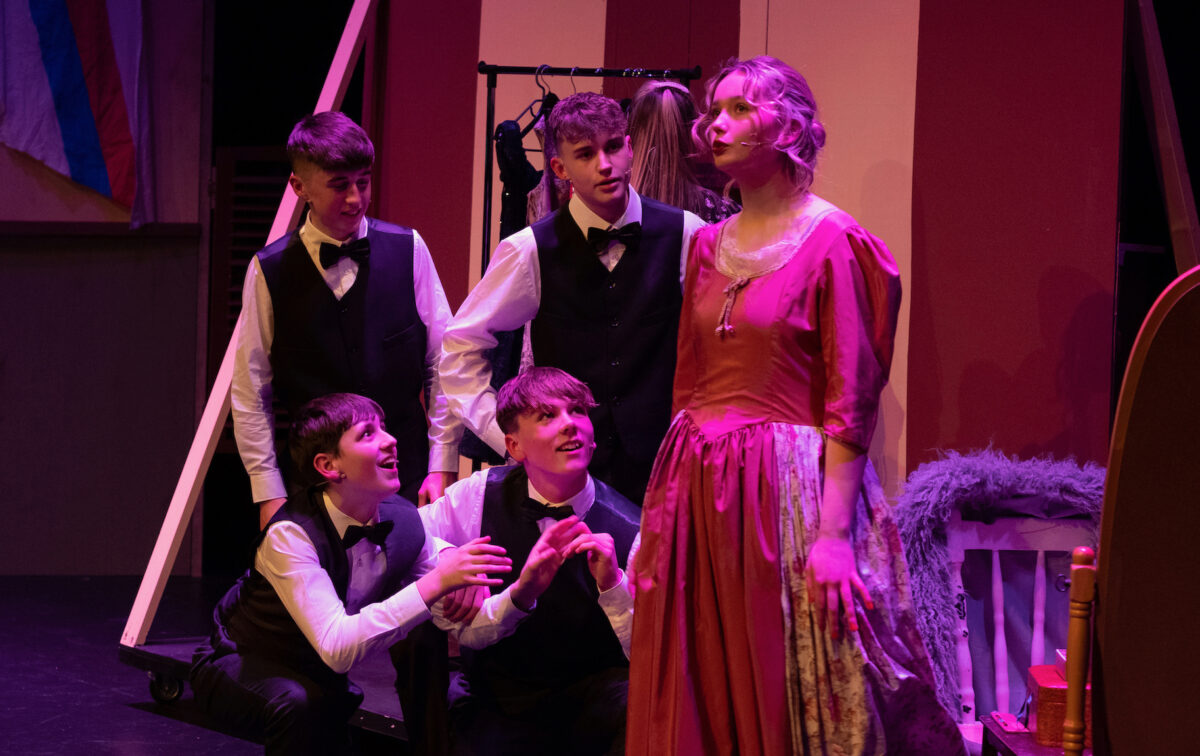 The chorus brought great energy and pizzazz to the performance with their flamboyant dancing dynamism.
The audience sealed their approval of such an impressive show by giving the students a standing ovation each night.
A wonderful evening and thanks to the students of Deele College and The Royal & Prior for bringing us an unforgettable evening. Good times…. Great memories!!
Cast:
Calamity Jane: Ellie Carson Royal & Prior/ Ellie Rose Henry Deele College
Wild Bill: Jonah Mitchell
Lt Dan: Ace Rodriguez
Katie Brown: Sarah Tregaskis Royal & Prior/Ellie Rose Henry Deele College
Henrietta: Rebecca Foy Royal & Prior/ Aoife Tinney Deele College
Susan: Dana Reece Royal & Prior/ Katie Broderick Purcell Deele College
Francis Fryer: Ethan Wright Royal & Prior/ Joshua Devine Deele College
Adelaide Adams: Yana Stewart Royal & Prior/ Niamh Toye Deele College
Rattlesnake: Jamie Russell Royal & Prior/ Lilly Ella Dillion Deele College
Doc Pierce: Ben Lowry
Joe (Jane) Faith Dunne & Mia McGettigan
Hank: Emily Hajek
Pete: Ben Anderson
Johnnies (Adelaide's Admirers)
Joel Gibson
Merlin Reece Duncan
Jamie Rodgers
Jack Browne
Chorus (principal dancers/cowboys/soldiers)
Mia Pearson
Enya Gallagher
Ellie Doran
Tiana Hannigan
Samara McBrearty
Demi Lee McLaughlin
Alicia McCullagh
Rebecca Orr
Emily Rowlands
Sophie Moore
Sophie Fulton
Kirsten Stewart
Abbie Alcorn
Olivia Maxwell
Sarah Wauchope
Alex Porter
Tami McNutt
Anna Boal
Tags: