BMC Sports in Letterkenny is currently seeking a full-time Website Administrator.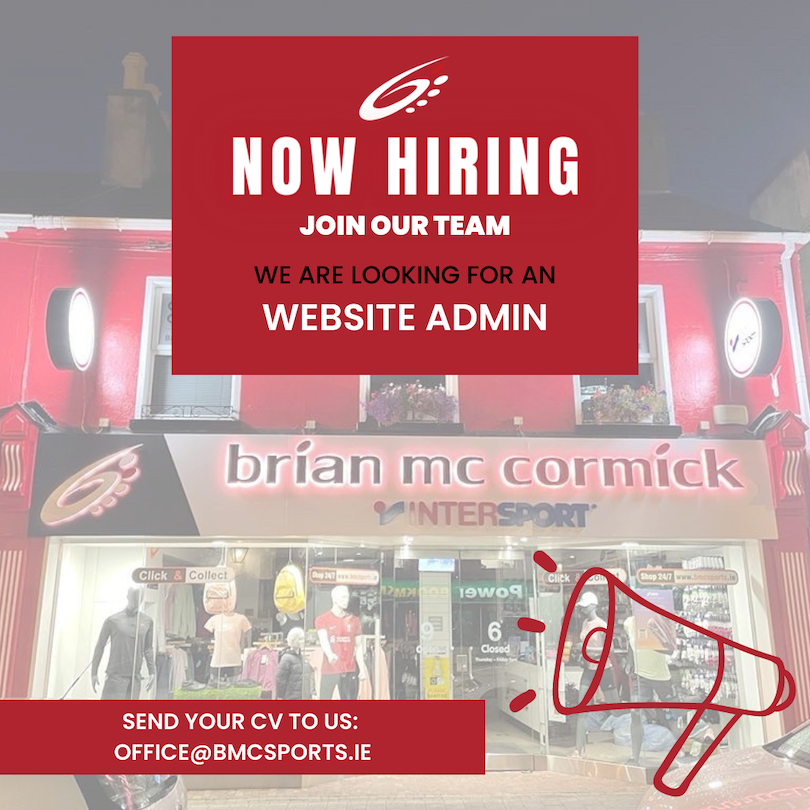 Job Title:
Website Administrator [Full-Time ] Onsite
Location: 
On site at BMC Sports, Letterkenny, Co. Donegal
Job Overview:
BMC Sports is a well-established online business launched in 2013. With our support and training, we are looking for a motivated individual to join our team and contribute to the growth and success of our online platform.
In a nutshell the role will include general website maintenance, uploading products, images and unique content, merchandising and upselling products to help maximise sales and providing customer serviceover email, telephone, etc.
Salary & Benefits:
Permanent employment
Casual dress
Social hours
Training and support provided
Company pension plan
€27-€30k per annum, depending on experience
Key Responsibilities:
General website maintenance
Uploading products to website
Merchandising and upselling products to increase sales potential
Utilising Photoshop/Canva for editing images
Providing customer service, including answering enquiries, processing online orders, and handling returns
Application Process:
To apply, please email your CV and cover letter to office@bmcsports.ie by the closing date of 24th Feb. All applications will be kept strictly confidential.
We are an equal opportunity employer and welcome applicants from all backgrounds, qualifications and experiences to apply.
Tags: