Clannad last night played their final show in Ireland marking an end to their 50 year career.
The band played to a packed house at Dublin's 3Arena.
The Irish Times said the band's farewell show was 'a fitting end full of poise, precision and timeless beauty.'
It added "This was a very fine way to say goodbye: still in love with the music, and intent on getting to the heart of every song."
The band's frontwoman Moya Brennan recently admitted the final concert for the band will be "nice" to finally put the band "to bed".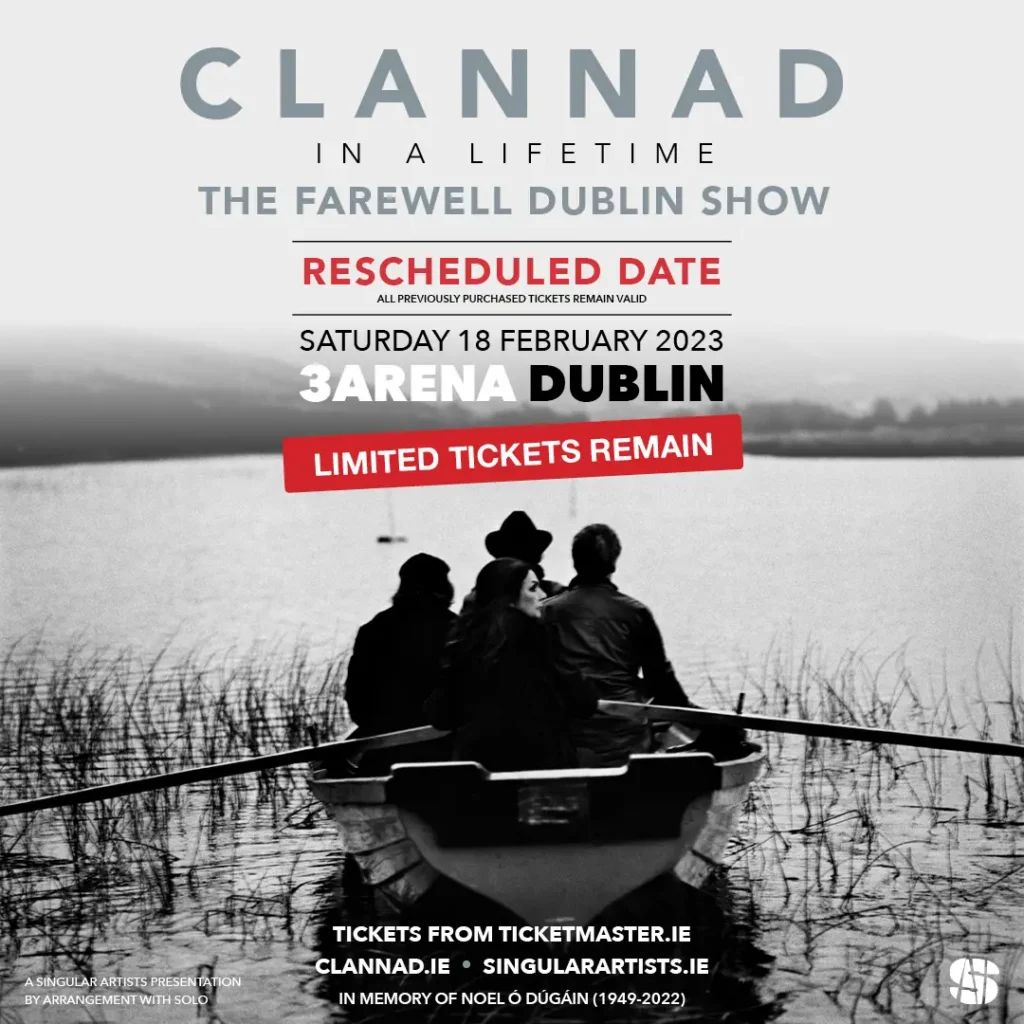 Singer Moya said after the death of brothers Noel and Leon, she said she wanted to go "out with a bang".
She said: "Two of the band have passed away (including Noel just last October) and we want to go out with a bang, rather than just dangle along for a few more years.
"It's bittersweet but we're ready for it. It's nice to finally put Clannad to bed."
But Moya will continue her solo music career and will record with her son and daughter.
She said: "It's great, their influences are very different to mine; they pull me in new directions, which is really interesting for me."
The band will now play a number of further dates in Australia and America throughout the rest of the year.