Advertisement
Kelly's Centra at Mountain Top Letterkenny has flipping great offers on pancake essentials today.
Chocolate spreads, Hershey sauces, syrup, lemon juice – however you top your pancakes, they have it!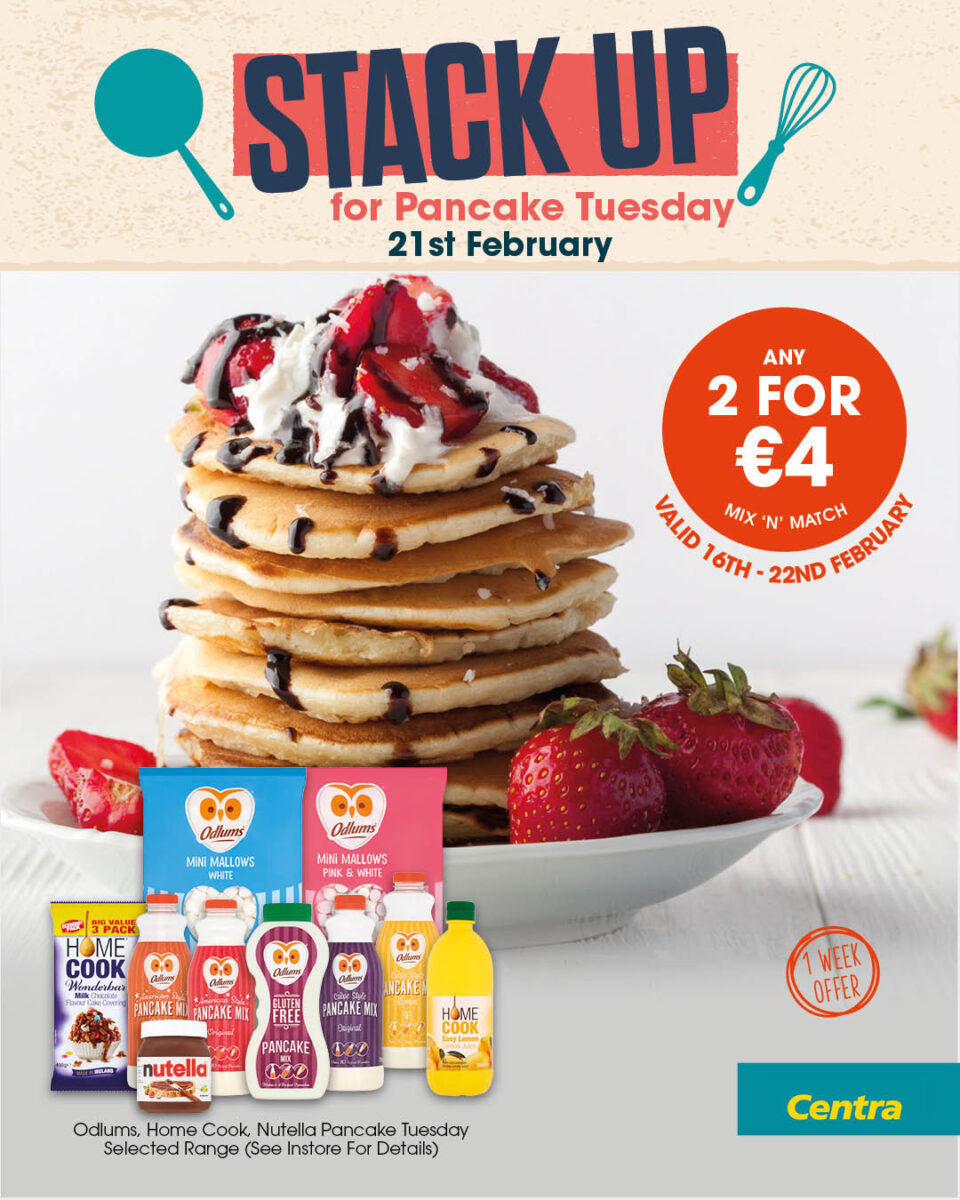 Did pancake day crêpe up too fast? Don't worry! For the last minute pancake makers, there are ready-made mixes for all tastes (including gluten free).
So call in to Kelly's Centra this Pancake Tuesday to make your feast eggcellent.