Three second-half goals by Oisin Duffy, Donal Curtin and a late one by Jamar Campion-Hinds saw Athlone Town come from behind to beat Finn Harps and make it two wins from two to open their season.
Athlone Town 3 Finn Harps 1
Ryan Rainey had given Harps a half-time lead with his second penalty success of the season after a foul on Daniel Okwute in the 44th minute.
But then couldn't hold on and have not lost their opening two games despite battling performances in both.
Both goalkeepers were forced into action in the early stages with Harps Tim Hiemer producing a great save in the 4th minute and Athlone's Enda Minogue denying Seamas Keogh at the expense of a corner four minutes later.
Overall the first-half turned out to be a bit scrappy with neither team able to take control as things were stop start with little fluency to the play.
Harps got a slight edge as half-time approached and were rewarded just before the break.
Daniel Okwute burst into the box , was upended and from the resulting penalty Ryan Rainey blasted the ball to the net for the second week in a row to give Harps a half-time lead.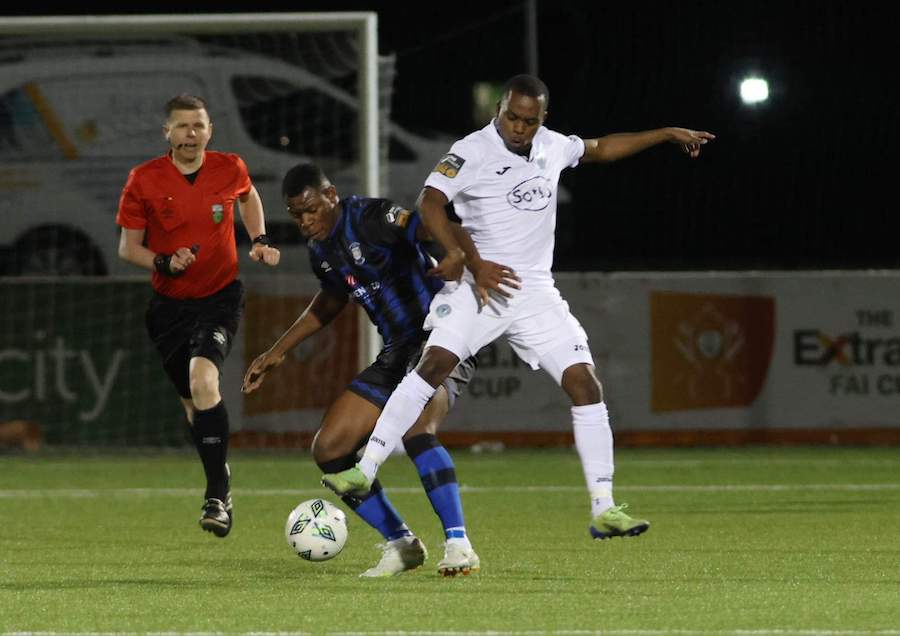 Unfortunately, it was a short-lived lead as Athlone hit back four minutes into the second-half when first-half substitute Oisin Duffy finished well.
Harps responded and Ryan Flood found Daniel Okwute with a super pass but his effort was saved.
At the other end Caoimhe Porter's last ditch tackle cost him a yellow card but saved Harps from falling behind.
However, it was only a short reprieve as the home team were soon 2-1 ahead.
They forced a corner and when the ball arrived in the danger area Dan Curtin was on hand to steer the ball past keeper Hiemer and Harps were 2-1 behind.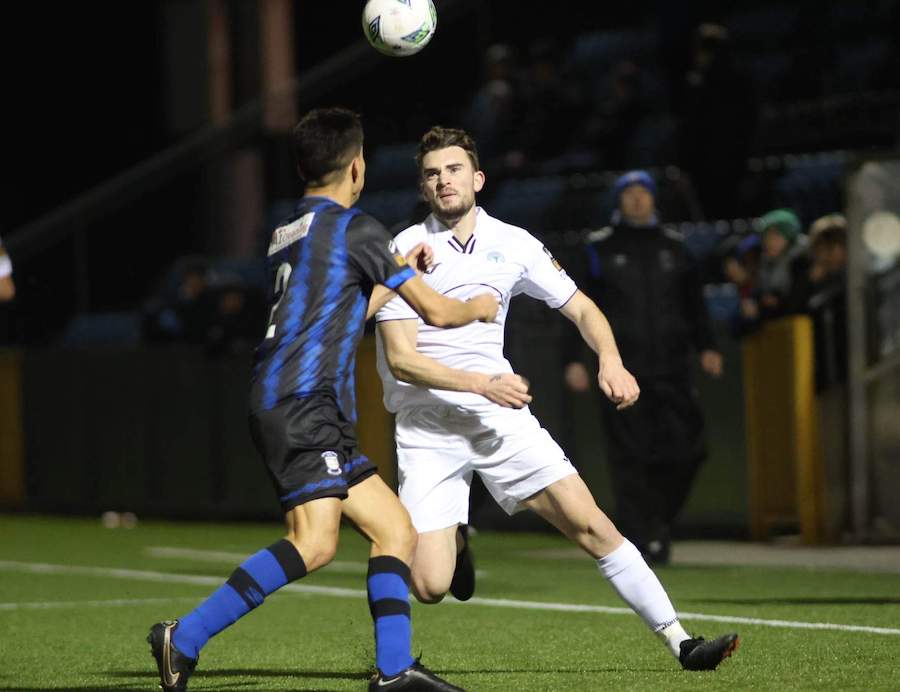 Harps pushed hard for an equalizer while Athlone remained dangerous on the break and in the final minute of normal play they grabbed a third goal to wrap it up, Jamar Champion-Hinds scoring from close range to round off a comeback victory .
Harps boss Dave Rogers will hardly be pressing any alarm bells but he'd certainly like to have some points on the board soon.
Athlone Town; Enda Minogue , Jack Kavanagh, Noah Van Geenan , Patrick Hickey , German Fuentes-Rodriguez, Aaron Connolly, Haji Abdikadir ( Charles Mutawe 69mins), Adam Lennon ( Oisin Duffy 29mins),Jamar Campion-Hinds, Isaie Louis ( Valeri Doyla 90mins ) , Donal Curtin.
Finn Harps ; Tim Hiemer , Caoimhe Porter , Ryan Flood, Daithi McCallion , Keith Cowan , Ellis Farrar , Seamas Keogh ( Cian Lynch 58mins), Katlego Mashigo ( Filip De Silva 75mins) , Ryan Rainey , Michael Harris, Daniel Okutwe.
Pics by Joe Boland of Northwest Newspix.