Locals in Lettermacaward have started a petition in a bid to lobby the HSE to reopen the local health centre.
The health centre was closed in November following concerns that the building was not fit for purpose.
A number of issues including infection control and access were raised.
Patients who attended the Lettermacaward facility are being catered for at the primary care centre in Glenties following the closure.
The HSE said in February said it is continuing to monitor the situation.
Now locals in Leitir have started a petition which they have posted in local shops and businesses.
The purpose of the petition, say organisers, is to make the hSE aware of the strength of feeling towards the health centre's closure.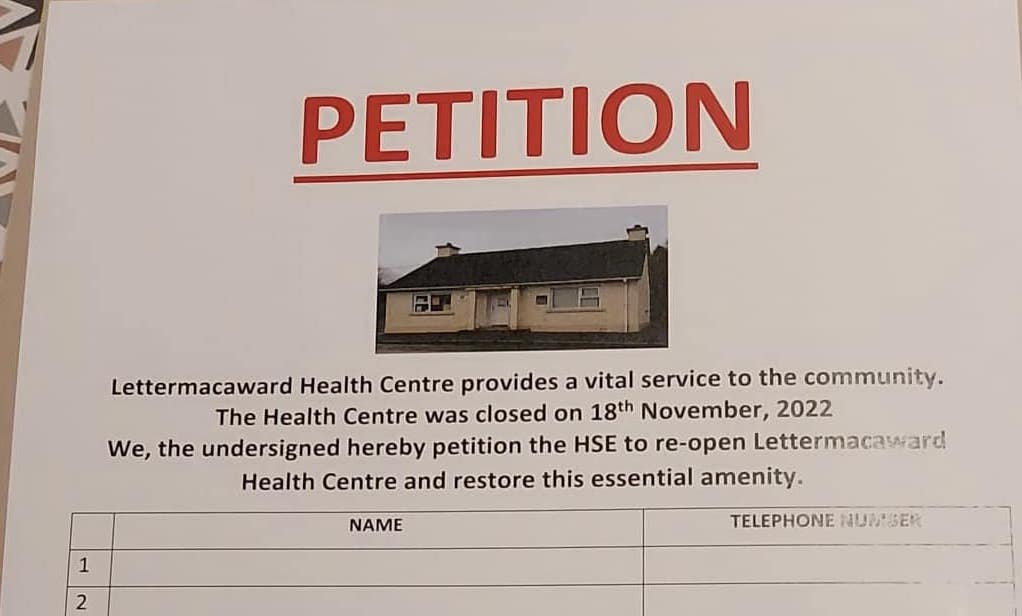 The HSE said that as a result of concerns raised, a decision was taken to allow the GP to operate from Glenties as a short term measure until such time as a decision is taken regarding the future availability of the Lettermacaward HC or in the event of that building continuing to be unavailable, the prospect of identifying an alternative premises in Lettermacaward.
A structural assessment was carried out by HSE Estates of the Leitir building last August.
The structural report recommends the comprehensive remedial actions required.
HSE Estates has also noted that there are significant deficits and suggested that significant investment will be required in order to bring the building in line with current standards.
The HSE said they continues to keep this matter under review.