The sixth-class students from Glenswilly National School debated their way to win the county final of the Co. Donegal Concern primary debating competition organised by the Donegal Education Support Centre (DESC).
(Pictured above are students N. Mc Grenra, L. Campbell, B. Mc Hale & A. Breen along with Mr. Gallinagh (Principal), Mrs. B. Brennan (DESC), Ms. Mc Laughlin (Teacher), Ms. Redmond (Teacher) and Mr. K. Mc Taggart (DESC). Well done to Niamh Mc Grenra who also received the award for best public speaker.)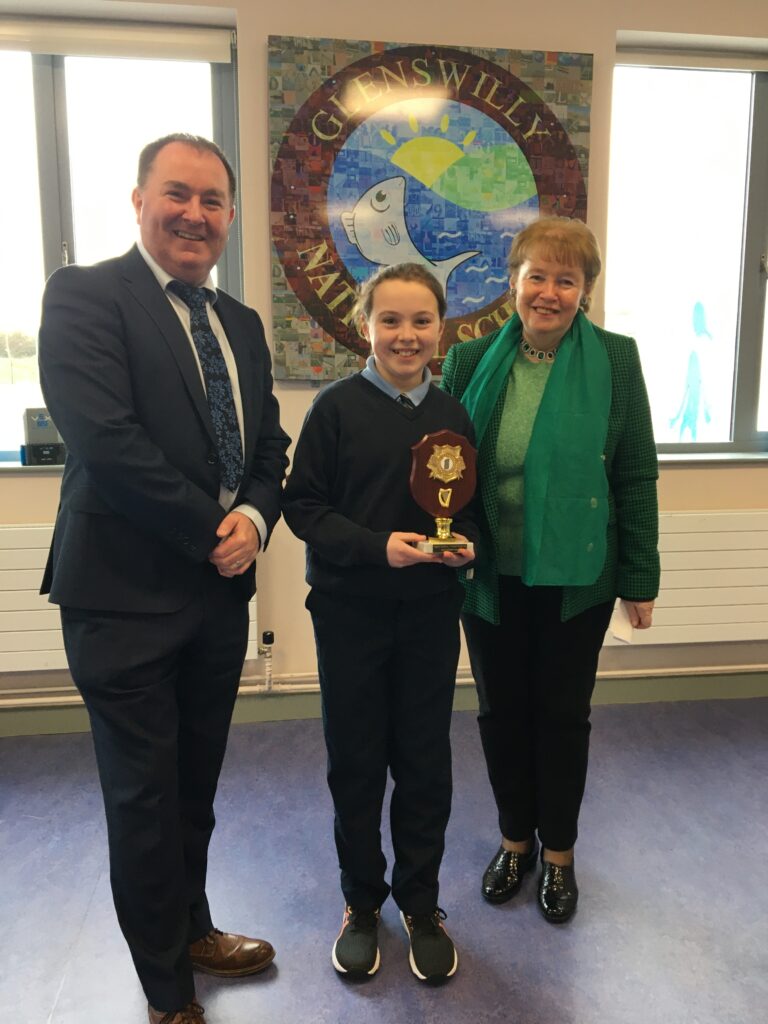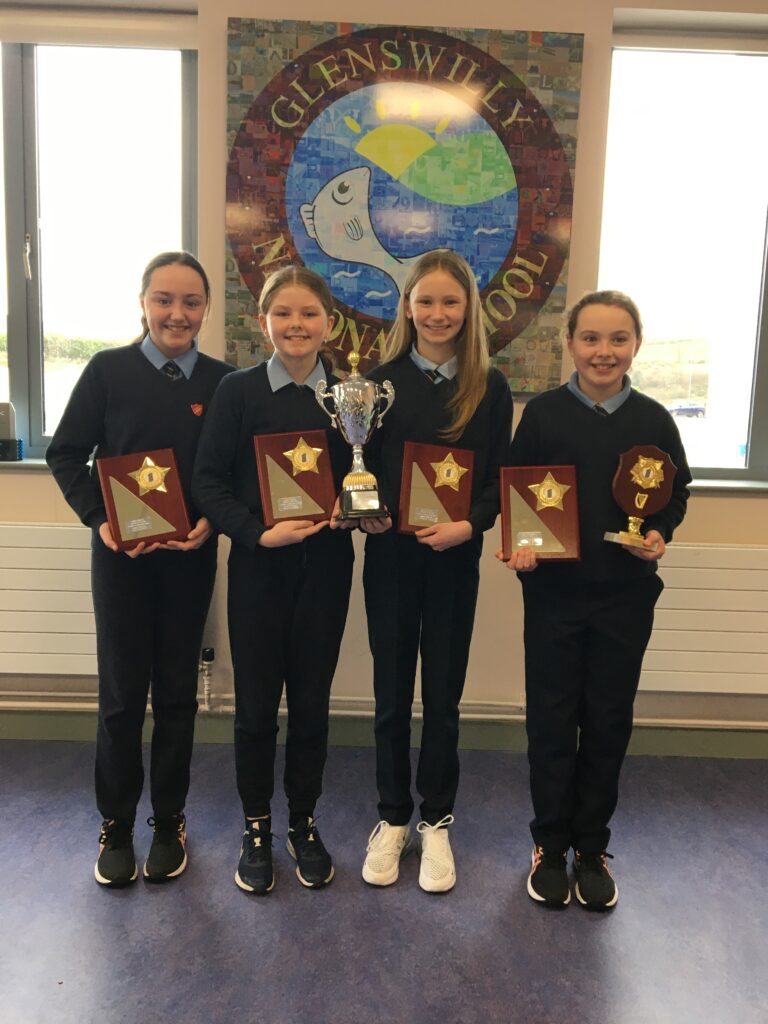 Donegal Education Support Centre would like to commend all the different primary schools for their participation and is grateful to the adjudicators, teachers, Principals, parents/ guardians, Concern and the staff of the DESC.
A school spokesperson said: "This is the first time Glenswilly National School competed in the Primary Concern debates and after being successful in the first and second rounds they went on to win the Donegal final.
"Their parents and the local community must also be congratulated on their success. The motions of the debates are challenging and it is great to see these students participating with such competence and confidence.
"We all wish the Glenswilly team well in the next round and it would be great to see this team go all the way to the final!"