Advertisement
The Pulse Venue in Letterkenny will be reopening for a massive party this St. Patrick's Weekend.
On Saturday 18th March, the incredible Whistlin Donkeys are performing live in the venue, with support from DJ Tubbsy.
The Pulse has had a major upgrade with state-of-the-art features.
All will be revealed on Saturday night. Tickets are limited and available now at: https://www.eventbrite.com/e/pulse-venue-grand-re-opening-whistlin-donkeys-18th-march-paddies-weekend-tickets-565023218657
Doors open: 9.30pm. Band on stage: 11.30pm.
Dj Laird and Dj Kevin Furey join the line-up for this unmissable event.
COMPETITION:
The Pulse Venue is giving one lucky person the chance to win six free entries to the grand opening, PLUS a €100 bar tab on Saturday night!
How to enter: 
Book your ticket for The Whistlin Donkeys before 12noon on Thursday.
Like and share THIS POST on Facebook to confirm your entry www.facebook.com/donegaldaily
Winner will be drawn at 2pm Thursday!
Get your tickets here before 12noon on Thursday to gain entry to the competition: https://www.eventbrite.com/e/pulse-venue-grand-re-opening-whistlin-donkeys-18th-march-paddies-weekend-tickets-565023218657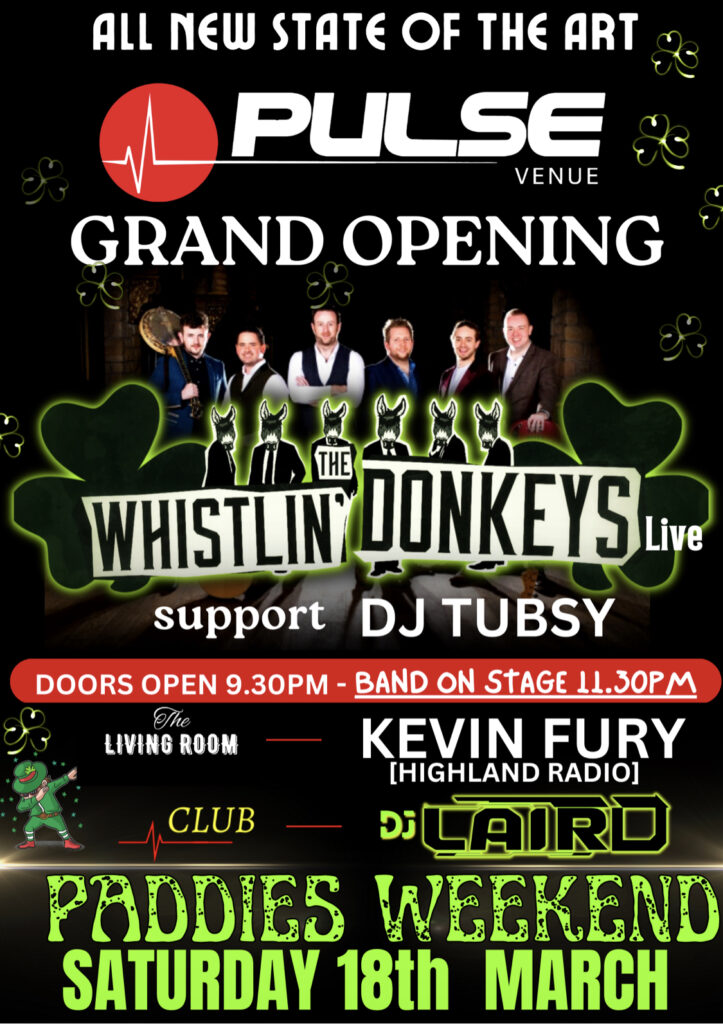 Find out more from The Whistlin' Donkeys here: