As the build up to St Mary's Convoy 50K on Paddy's Day intensifies, three constants remain in the pursuit to improve the facilities at St Mary's Convoy.
Ambrose Given, Danny Harkin and John McMullan, members of the 1963 league & championship winning team still answer the call!
Pictured above: Left to right – John McMullan, Danny Harkin & Ambrose Given pose in front of the picture of the 1963 winning team.
Veterans of many a club fundraiser the 3 offer sage advice to the younger committee members and are delighted to see the good work they have been part of for over 6 decades continue.
"It's great to see the club continue to develop and improve the facilities for the youth of the locality" they commented.
With just 3 days to go and only 4995 tickets in the draw, there is still time to support this fantastic fundraiser and be in with a chance to win €50,000 on St Patrick's Day. Just log onto www.stmarysgaadraw.ie to get your ticket now!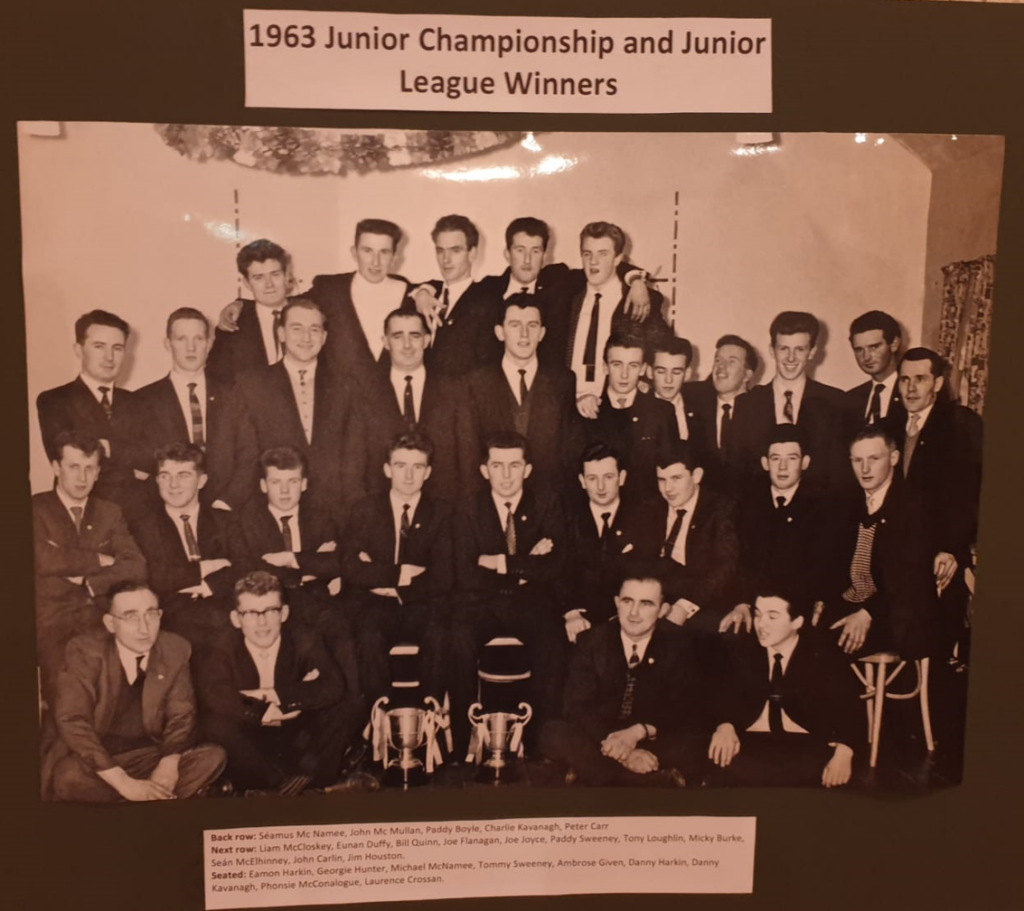 Tags: