Many of us still remember a time here in Donegal when a journey across the border meant long traffic queues, army checkpoints and inspections at the custom post.
And for those living along or close to the border, life in those times was so different to what it is today.
Next month marks 100 years since the introduction of customs posts on the newly established border separating Ireland north and south, and the Tower Museum in Derry  will be marking the occasion with two talks exploring the impact of a land border on daily life here.
The talks take place just days before the centenary anniversary of the historic development on April 1st, which changed travel and trade in border areas.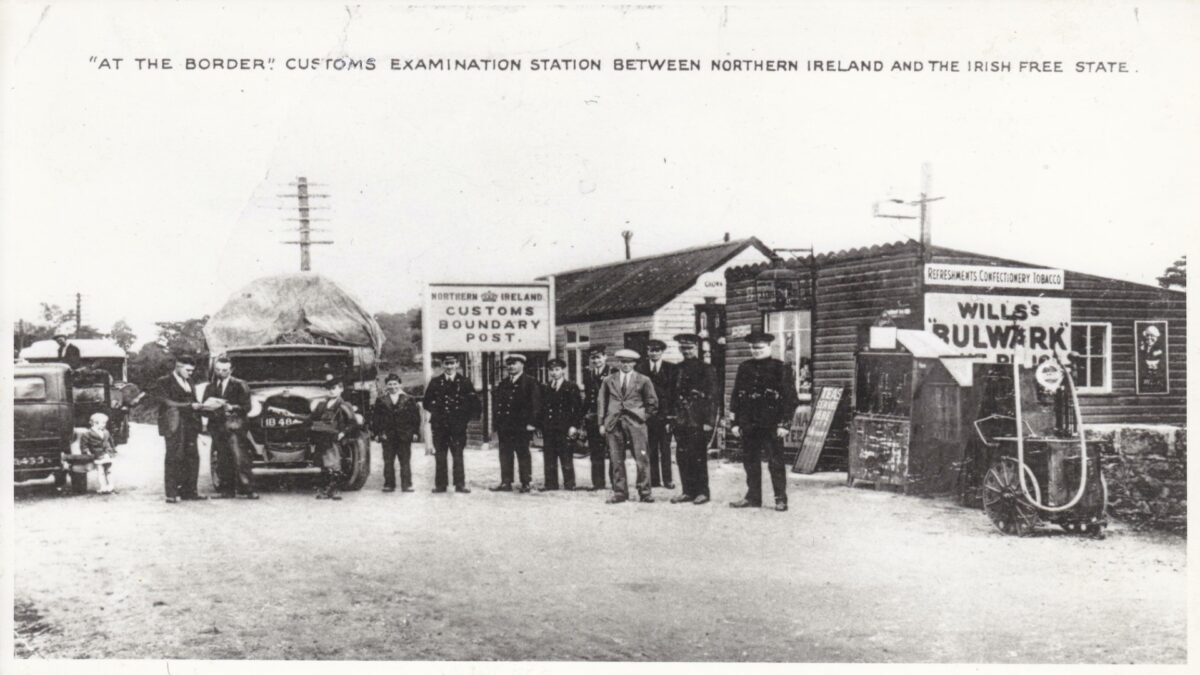 The first talk on March 28th will be given by Dr Adrian Grant, and is called 'Approved routes: the everyday experience of life on the border in the north west'. 
This event will showcase recent research on the history of the customs posts in and around the Derry City and Strabane District Council area since 1923.
Using maps, archives, images and oral history, Dr. Grant will guide listeners through 100 years of life on the border. His work and findings will be presented as an online resource on the Tower Museum website from April.
The second event later on the evening of March 28th  will be hosted online by Cormac Moore, entitled 'The Land Border in Ireland – 100 Years On'.
Cormac is an historian with a particular focus on the partition of Ireland. His most recent book was 'Birth of the Border: The Impact of Partition in Ireland' and he writes a monthly column for the Irish News on 100 years of partition. He is currently researching a book on 100 years of the land border which should be out by the autumn.
Speaking ahead of the events, Museum Curator Roisin Doherty, said: "On the centenary anniversary of the introduction of customs posts we are delighted to feature these two talks by leading academics which will shine a light on the complexities of managing the new land border when it was introduced. 
"They will also look at the impact on the lives of ordinary people living in border areas and how it created further divisions and challenges north and south."
The events are both funded by the Derry City & Strabane District Council Good Relations Fund.
Anyone who wishes to attend Dr Grant's lunchtime talk, 'Approved routes: the everyday experience of life on the border in the north west' on Tuesday 28th March 12:30pm, can contact tower@derrystrabane.com
You can register for Cormac Moore's Webinar 'The Land Border in Ireland – 100 Years On' later that evening at 7pm by visiting:  https://us06web.zoom.us/webinar/register/WN_etpKgl4UR_Kp1XJnjQGhhw 
Photo of Muff Customs Post from the Derry Journal