The people of Creeslough remembered their lost loved ones on what was the first St Patrick's Day since last October's tragedy in the village during which ten people lost their lives.
A minute's silence was held for all those who passed form the parish in the past year.
Local priest Fr John Joe Duffy was joined by Canon David Skuse in hold the prayer.
But as well as commemorating those who have gone before us, the people of Creeslough also celebrated and gave their thanks for all they have.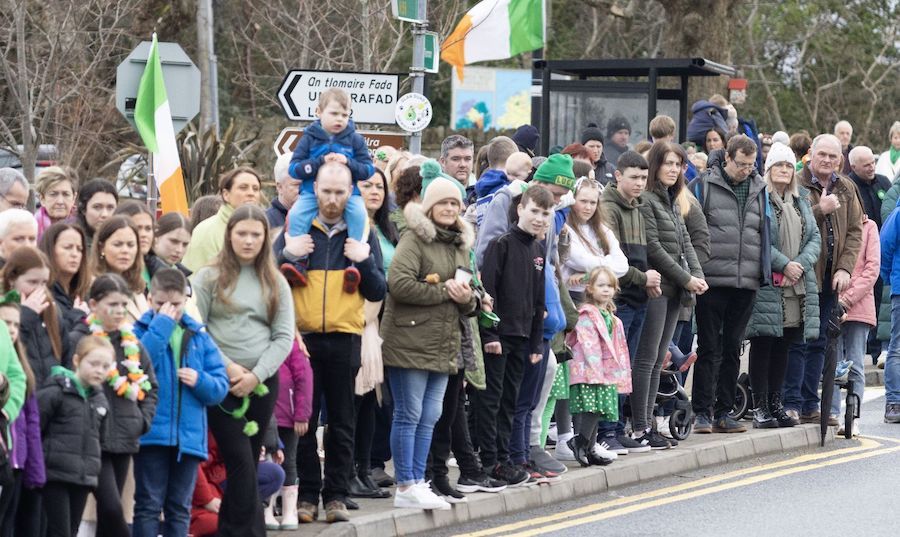 There was a great community atmosphere and even St Patrick himself made an appearance.
Many lined the streets for the parade which started at a relatively early time of noon.
Among the many local bands and floats at the parade were members of St Michael's GAA Club, Scoil Mhuire and the Emigrants Band.
And there was also a real Irish welcome for all Ukrainian visitors living locally who took part in the parade.
All pics by Joe Boland of Northwest Newspix.