Donegal Intercultural Platform has joined a growing national network of centres where people can be supported in reporting racism.
The Letterkenny-based organisation marked the UN Day for the Elimination of Racial Discrimination today, Tuesday (21st March) by launching their Intercultural Hub on Port Road as a Racist Incident Reporting Centre – part of the Irish Network against Racism's iReporting system : iReport.ie
The group also held a workshop on the theme of 'Reporting Racism'.
Speakers included Sharon Doherty from An Garda Siochána, David Friel from the Think Equality Donegal Project (TED) and Platform coordinator Paul Kernan.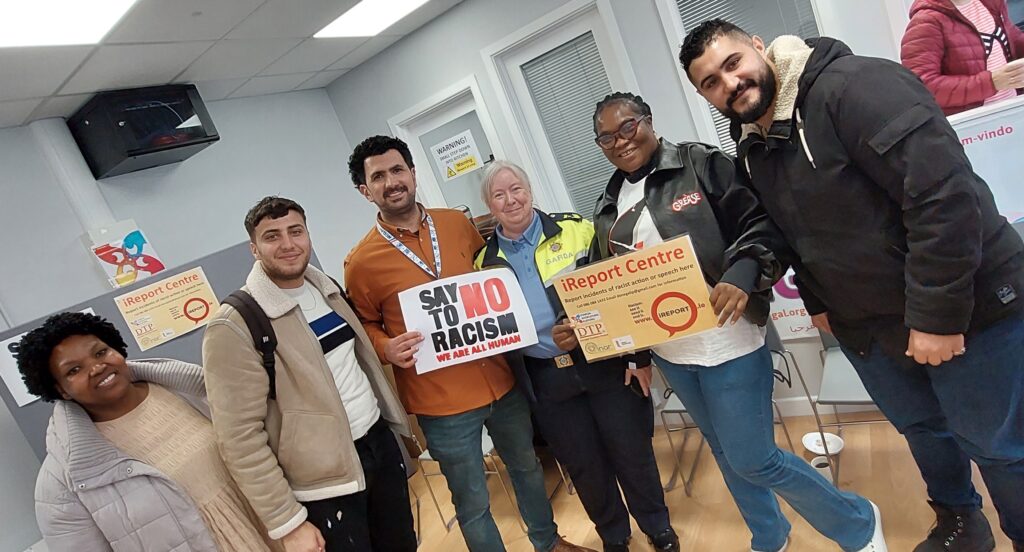 Participants learned about the launch in Dublin of the new National Action Plan Against Racism, the first action plan in 10 years, and the efforts of organisations like the Platform to make sure that agencies and public bodies fulfil their responsibilities to ensure an end to discrimination on all the equality grounds including race within their organisations, and also that people understand their rights and opportunity to report racist incidents.
Representatives from a number of organisations attended as did residents in some of the IPAS centres, members of the Ukrainian community, the Traveller community who took part in the workshop and many expressed an interest in training to be support volunteers for the iReporting Centre.
As the Platform Links worker Nolunga Shologu said… if we see it we must send it (in the reporting system) to end it!