Article contributed by Gráinne Ní Ghréacháin
---
The parkrun phenomenon has been infectious in recent years, with more than 300,000 people registered in Ireland, accounting for more than 7% of the population.
The popular activity has touched every corner of the island, inspiring individuals to take up their running shoes and join a global community.
The weekly free event has grown to be more than your average running event, bringing communities together to reap in the many benefits, both physically and mentally. 
While runners and walkers are certainly an intricate part of any parkrun, the event wouldn't be possible without the volunteers who dedicate their time to ensuring it can take place every single week. 
Now in its seventh year, the volunteers at Falcarragh Parkrun ensure the event goes ahead every week, many of whom have been volunteering their time since the very beginning.
Volunteers Murt Collins and Paul-Anthony McFadden spoke to Donegal Daily about what makes Falcarragh Parkrun so special.
"Community is the big thing about it. The parkrun brought people out into the community. I've met people for the first time that I knew to see but hadn't actually talked to them before," said Murt Collins.
"The whole concept of the parkrun is so simple, and the benefits are wide-ranging. There is the social aspect, the mental health and physical benefits and the social inclusion. The wee simple cup of tea and chat after the run builds relationships. That is the core of it."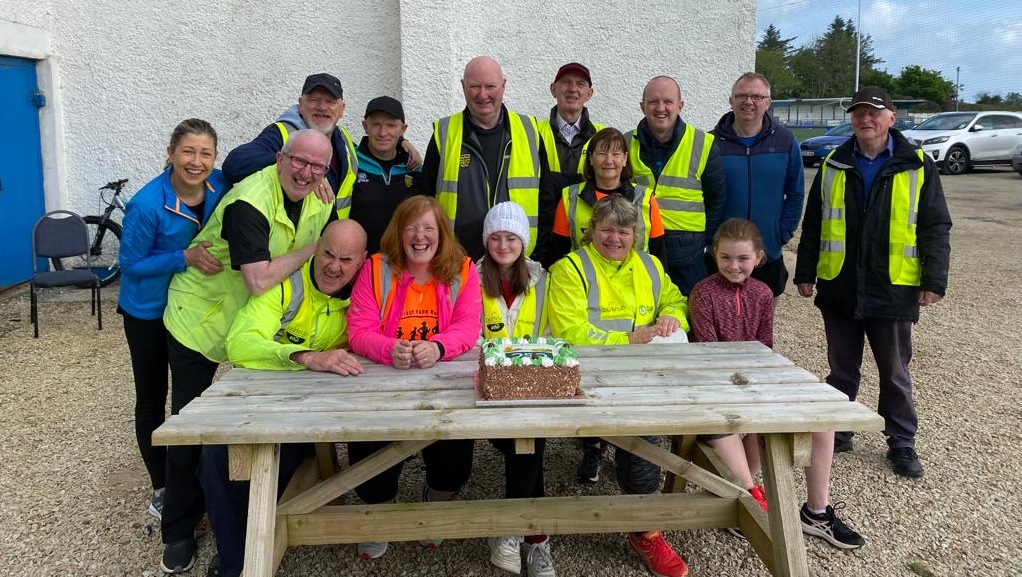 Situated in the tranquillity of Ballyconnell forest, minutes away from one of Donegal's most beautiful beaches, there are many reasons why Falcarragh parkrun is so popular. The parkrun welcomes between 60-70 attendees every single week but welcomes hundreds in the warmer, summer months from all over the country and the world.
"We now have friends that we wouldn't have had. We call them 'parkrun friends', they're from Glasgow, Dublin, London, Belfast, Derry, all over and further afield. They come every year and they're Falcarragh parkrunners now," says Paul-Anthony.
"People have come to Falcarragh now because of the parkrun and they would never have been here before. That might be their first impression of Falcarragh and we try and make it as good as it possibly can be for them."
Falcarragh parkrun celebrated its seventh birthday in January this year, a monumental milestone as it was the first parkrun in Donegal.
Speaking on volunteering since the very beginning, Murt Collins said: "It just becomes a part of your week, and you look forward to it. It's a priority for us and unless something very special comes up, we don't cancel volunteering."
"When you're there from the start and you watch it grow and flourish, it's fantastic. You see people develop themselves as well as their fitness."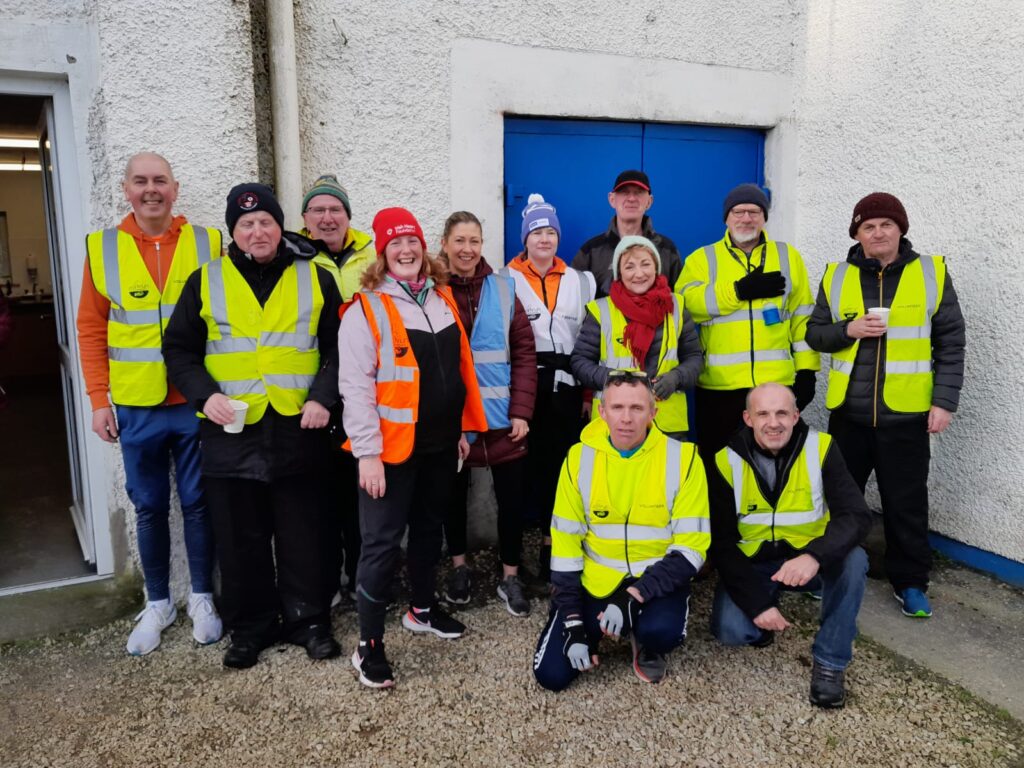 Volunteers are fundamental to the delivery of the Parkrun, without the dedication and commitment of volunteers, Parkrun events simply cannot go ahead. Volunteering roles include setting up the event, marshalling, timekeeping, scanning, handing out finish tokens or tail walking. 
Falcarragh parkrun is particularly special as volunteers provide tea, coffee and treats to parkrunners, with a chat and a bit of craic an enormous part of the day. The local Cloich Cheann Fhaola GAA club provide a carpark and kitchen to support the facilitating of the Parkrun. 
Volunteers and members of the community also helped to create the stunning path at Falcarragh Parkrun and ensure its upkeep for parkrunners and the community to use at any time.
"It's all about community, promoting the area, providing what facilities are there. The volunteers are a tight bunch, they've great fun and enjoy one another's company" said Murt.
Paul-Anthony continues: "We were blessed from the outset. We're very fortunate that we have a core of volunteers,  that were willing to volunteer and preferred volunteering than doing the walk or run.
"It became a habit, a place to go on a Saturday morning. There is a very good comradeship and friendship. The craic is always good, and everybody enjoys it."
Register and join your local parkrun today: https://www.parkrun.ie/register/
Tags: