ATU Donegal held various events on campus earlier this month to celebrate the importance of Engineers Week.
Engineers Week is an annual national initiative that celebrates the contributions of engineers to society and inspires the next generation of engineers.
ATU Donegal's primary objective of these events and activities was to promote awareness on the importance of engineering to modern society and the engineering employment opportunities in the North West. Every day, engineers work locally to design and create the infrastructure, technologies, and innovations that improve our daily lives, from roads and bridges to medical devices and clean energy.
As part of the celebrations, the Department of Civil Engineering and Construction held an 'Engineers Day' giving a dozen engineering companies based in the North West region the opportunity to showcase their work and meet with the ATU Donegal engineering students. The companies showcased included the local authority sector as well as small Donegal based firms and local offices of international or global engineering companies.
More than 100 Donegal secondary school students were welcomed to Letterkenny campus on 'Engineers Day' and participated in a number of events. These events included engineering presentations, guided engineering lab tours, demonstrations, discussion groups and an opportunity to network with industry experts, many of whom are alumni of ATU Donegal.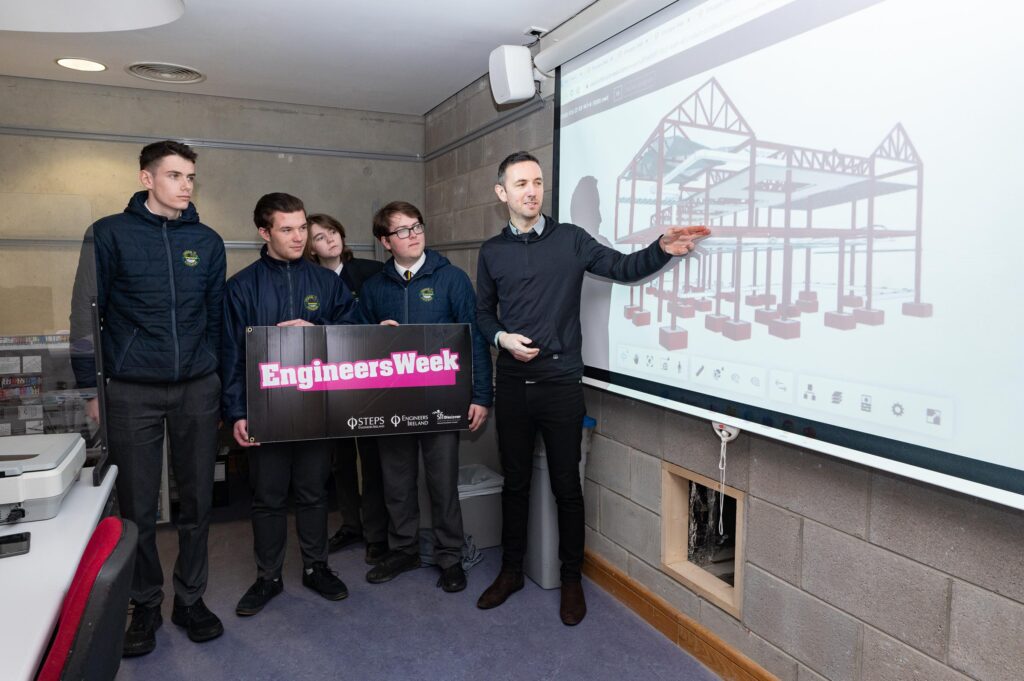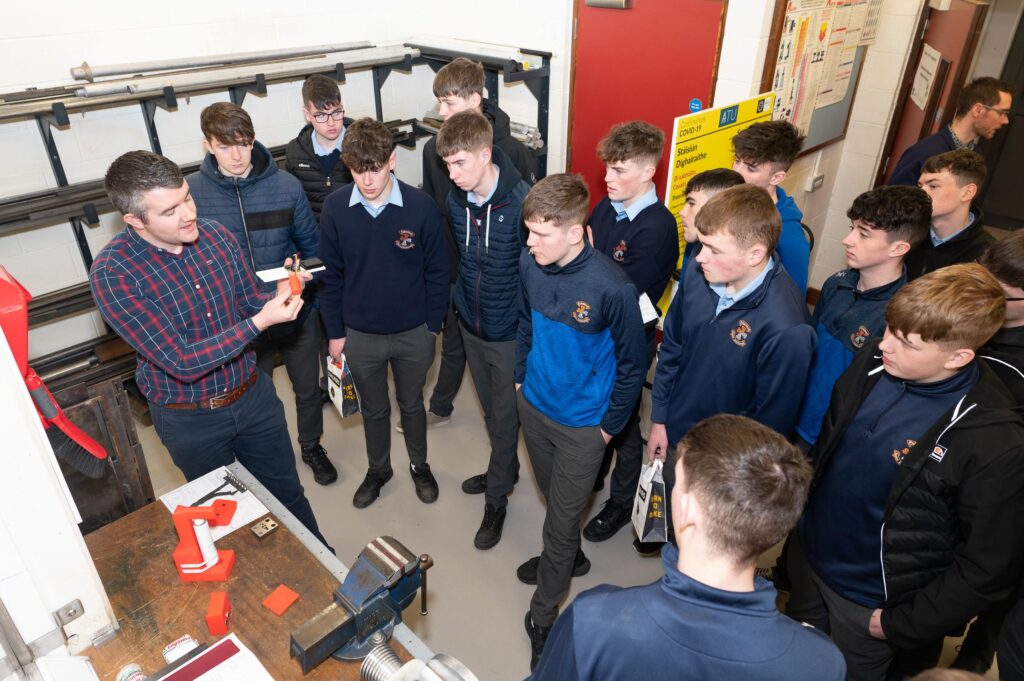 Anne Boner, Head of Department of Civil Engineering and Construction was delighted to host these events; "The day proved to be highly enjoyable for all who participated. It is great to see the diversity of engineering companies with offices and employment opportunities locally and meet the employees, including former students who wish to inspire the next generation of engineers to work in the North West."
In addition to promoting public awareness and diversity in engineering, Engineers Week also serves as a platform for professional development and networking. Engineers Week at ATU Donegal provided an opportunity for professionals to connect with one another, share knowledge, and build partnerships that can lead to future collaborations and innovations.
Engineering companies including DSM Engineering, BB7 Fire Engineering, Terex Aggregate & Mineral Processing, HD McKay Consultants, Socotec Fire Engineering, Fox Contracts, Zeus Manufacturing, Ashton Fire Engineering, Abbotts Manufacturing, Donegal Co Council (Road Management Office), Vertiv Engineering (Formally E&I) attended on the day.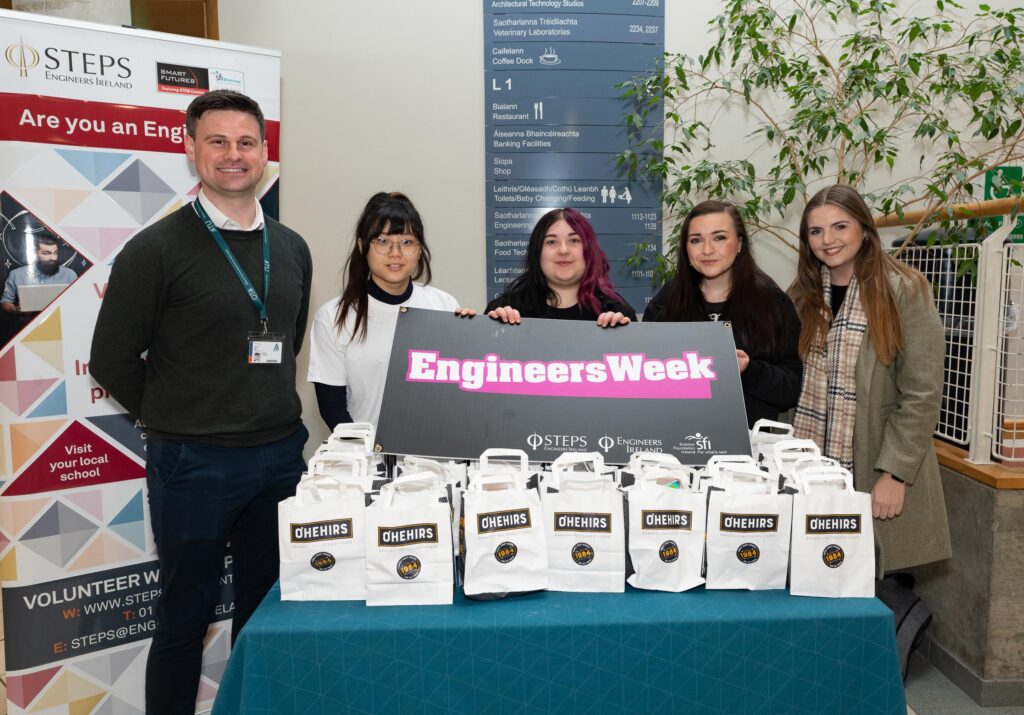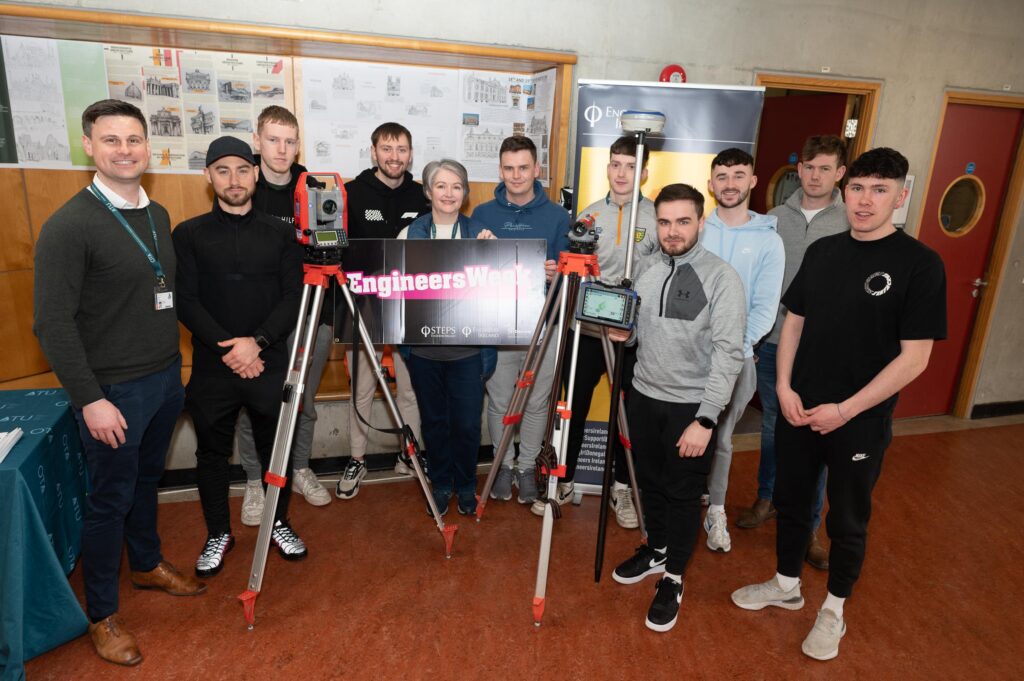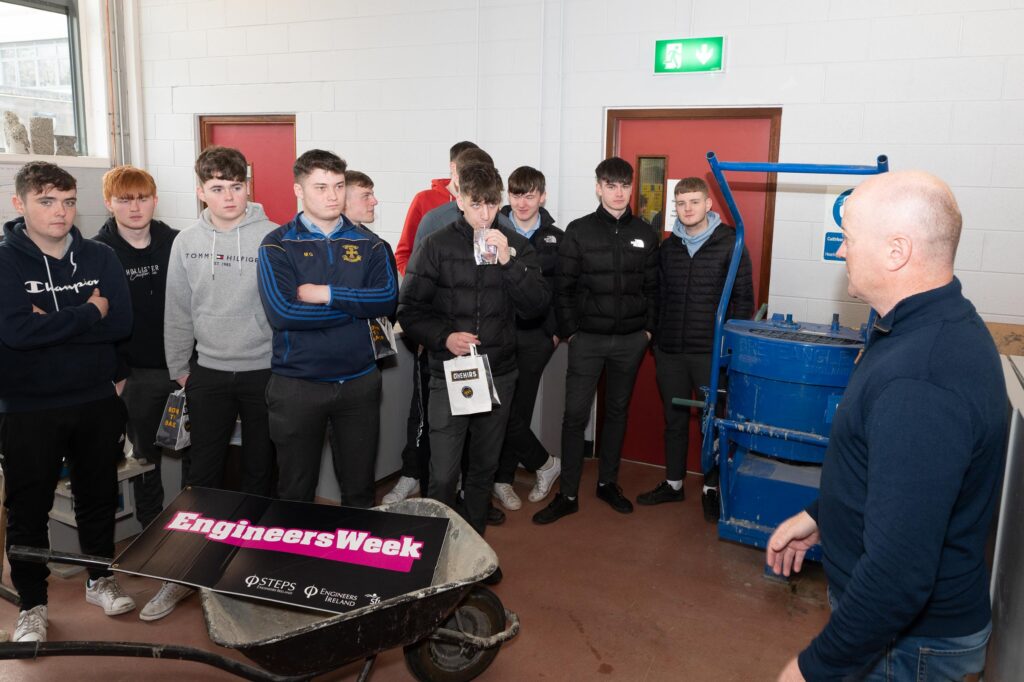 Paul McLaughlin, Director of BB7 based in Co-Lab at ATU Donegal says; "It was an absolute pleasure for BB7 to be involved in ATU Donegal celebrating Engineers week at the Letterkenny Campus, I look forward for BB7 to be involved and support further events in the future."
Donegal National Roads Office, Senior Executive Engineer, Áine Mc Hugh says; "We are delighted to be given the opportunity to participate at ATUs Engineers week event. There will be many and varied infrastructural projects in the North West in the coming years and Donegal County Council is keen to play its part with ATU in developing young engineers that will play a part in delivering the National Development Plan for Donegal and the North West."
Claire Doherty, Graduate Fire Engineer. Ashton Fire, Buncrana Office, says; "It was a unique opportunity for students and employers alike to connect and explore the vast engineering possibilities available post third level education – many of which now are located within Donegal. We look forward to joining again next year."
Engineers Week concluded with a series of presentations in St Eunan's College delivered by the engineering departments of the Faculty of Engineering & Technology, ATU Donegal.