Donegal's rare Black Swans have returned to Inch Wildfowl Reserve.
Walkers and birdwatchers have been keeping watch for the return of the birds.
A pair of the birds paired up at the reserve around 2012 and had a brood of cygnets but the youngsters were unfortunately washed away.
It is not known if they have reproduced since.
Each year around this time the swans are spotted.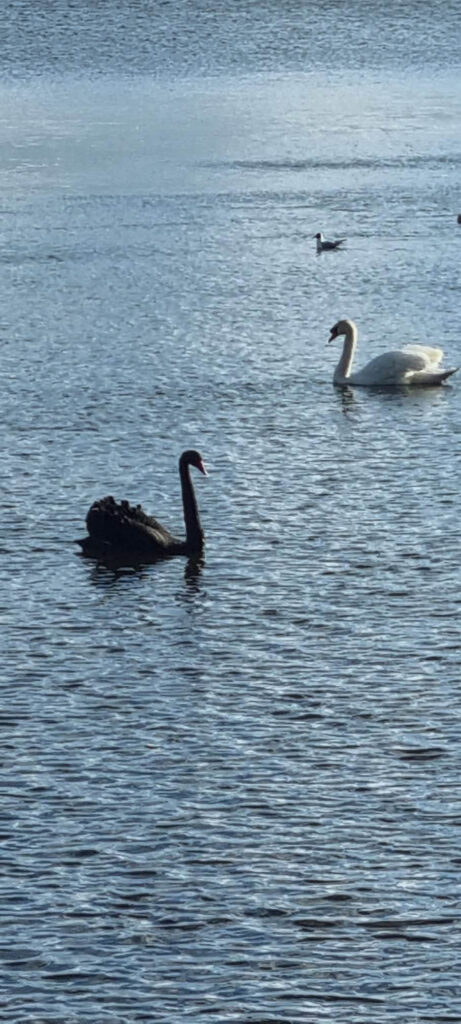 Donegal Daily reader Caroline Jennings captured some stunning pictures of one of the swans at the weekend (pictured above.)
The swans, which are native to Australia, are believed to have escaped separately from captivity at some stage.
The birds nest any time between February and September and will have between 4 and 8 eggs at a time and the incubation period will be between 35 to 40 days.
When born, the cygnets will spend up to nine months with the parents before going their own way.
Local National Parks and Wildlife Service ranger Emmett Johnston said previously the survival of any young Black Swans was in the hands of nature.
"They nest in reeds and if there is a lot of rainfall and the nest gets too wet then the young birds could perish," he warned.