Advertisement
McGinty Tractors will have special offers for customers at an open day at their new store on Clar Road in Donegal (beside DMG Motors) tomorrow, Thursday, from 2pm – 9pm.
This event is perfect for anyone interested in farm equipment, tractors, or agriculture in general.
The all-new Valtra Q-series 305hp will be on display on the day, as well as the Fusion 4 Integrated Baler wrapper.
Visitors will have the opportunity to see the large selection of new and used tractors and machinery, as well as speak with experts in the field. There will also be demonstrations and hands-on experiences shared for those interested in learning more.
Admission is free, and light refreshments will be provided.
For more details follow McGinty Tractors Ltd on Facebook. Details below: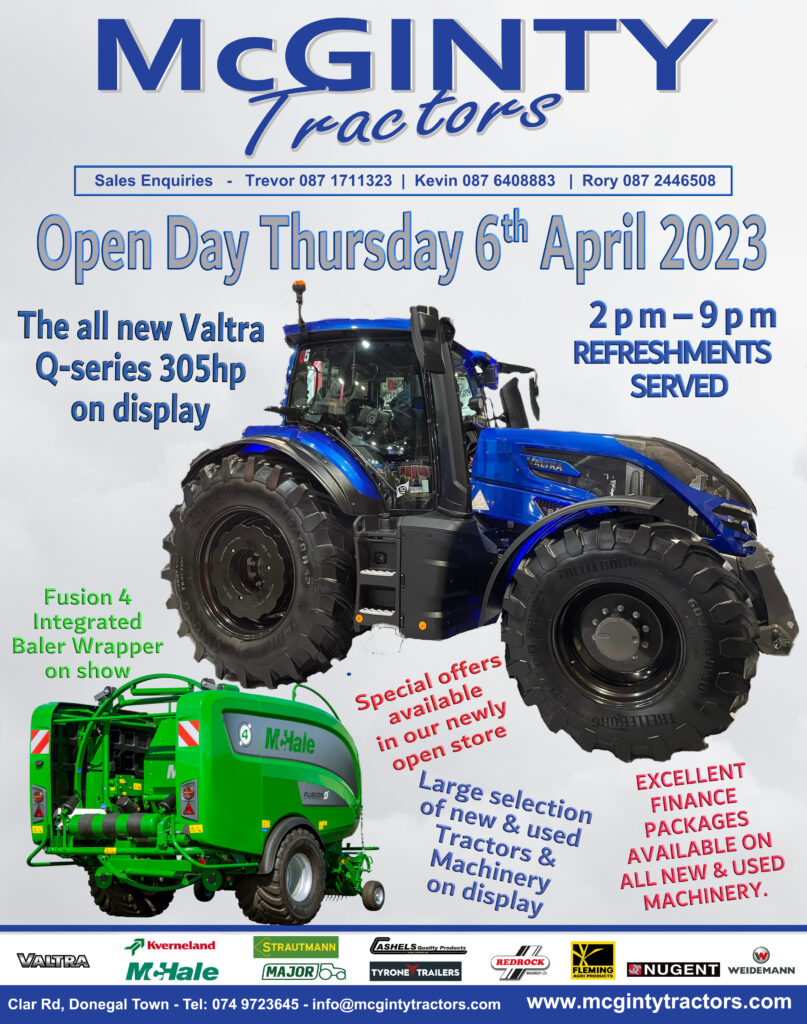 Tags: