Donegal businesses, influencers and community groups had their thinking caps on to deliver April Fools' jokes and put a smile on our faces today.
Some were good, some were bad, and some were almost too believable. It's Donegal after all, and you never know what story you'll see next! Like monorails, perhaps?
Here are a few of the top jokes we spotted on local social media pages today:
Muff Liquor Company
This cheeky spirits brand is known for their tongue-in-cheek humour, but today they almost had us! The gin-flavoured 'Muff Muncher' crisps were unveiled. We don't fancy asking any shopkeepers for these!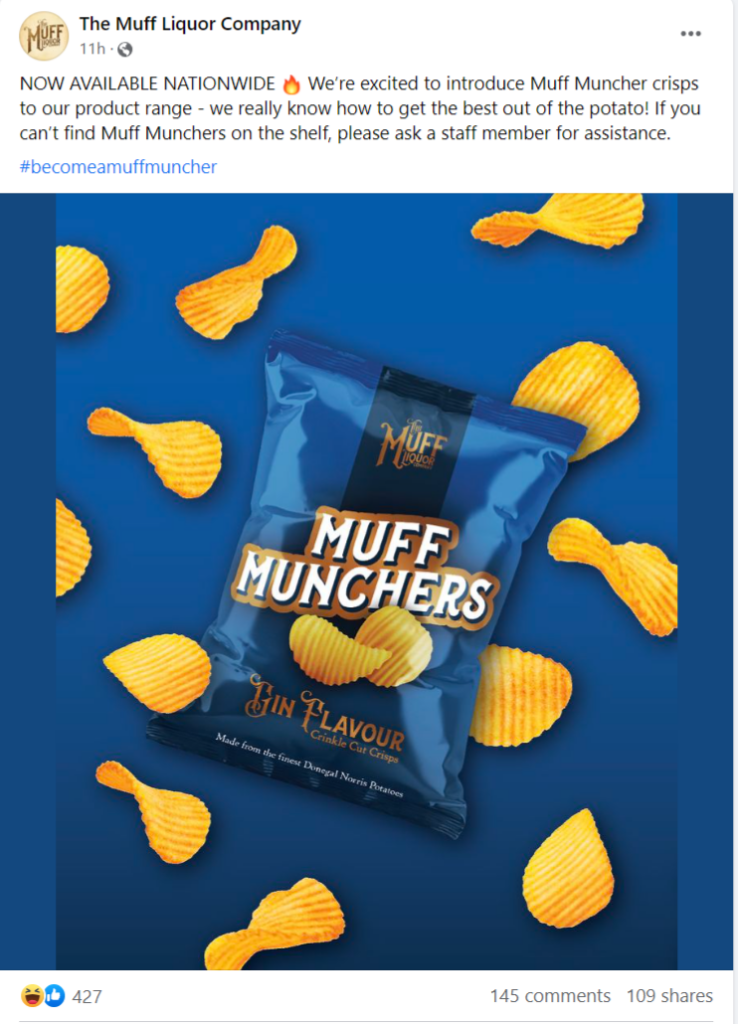 The Orchard Inn 
This Letterkenny bar got our hopes up when they promoted 'free pints'. But when you see the state of these upside down Guinesses, you might not be so thirsty!
Donegal Daddy
Glenties influencer Micheál Brennan (aka 'Donegal Daddy')  and Daniel O'Donnell were up to their old tricks again:
View this post on Instagram
Wild Ireland
The Wild Ireland animal sanctuary team were thinking outside the box today when they claimed to have cloned the native Irish Elk. We'd pay to see that!
The Bridge Inn Dungloe
Ed Sheeran coming to Dungloe? That's one way to get the word out about TownFest!
The Viking Dippers
The hilarious sea swimmers Paddy, Frank and Bobby are branching out and baring all, or so they say!
View this post on Instagram
Letterkenny Athletic Club
This one was almost too convincing!
Donegal Tour Guide
Donegal is full of celebrities these days, which is why Tour Guide Henry Doohan's post was so believable! Doohan claimed that Mel Gibson was location-scouting for his new movie 'The First King of Tory':
View this post on Instagram
Malin Head Community Centre
Donegal has it all, but it doesn't have humback whales! This post made waves:
Magees Pharmacy
Magees in Letterkenny had April Fools pranks down to a 'tee' with this one about owner Gerard McCormick: