Atlantic Technological University (ATU) hosted the Donegal IGC Careers and Wellbeing Exhibition at the Letterkenny campus on Tuesday 28th March. The event showcased higher and further education opportunities available across Ireland and the UK.
Two thousand pre-Leaving Certificate students visited the ATU campus to explore future career and education options. The event, which has not taken place in three years due to Covid-19 restrictions, was hosted by the Donegal branch of the Institute of Guidance Counsellors. 
Almost every post-primary school in the Donegal attended with their Guidance Counsellors to discover what education and career paths are available to them. Forty universities, colleges and training schools, and 15 wellbeing organisations were represented on the day.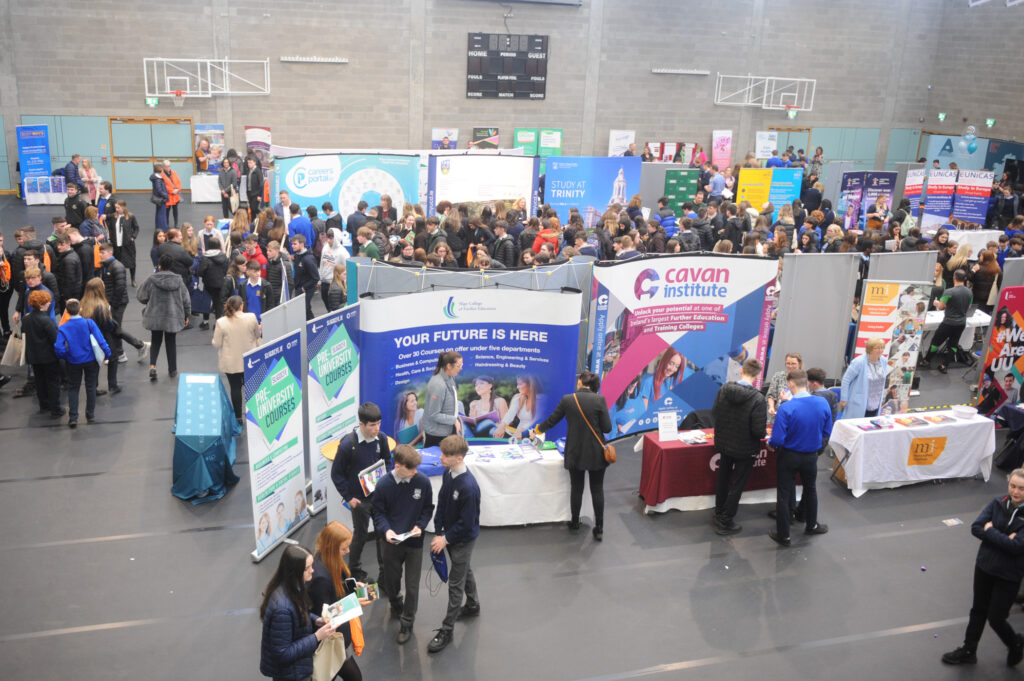 Third level institutions including ATU, University of Galway, offerings from Northern Ireland and Britain ran alongside an impressive range of Apprenticeship, Traineeship and PLC options offered by a large team from Donegal ETB.
The Gardaí, Defence Forces, Teagasc, National Learning Network, the FAI were also present among many more to highlight the vast range of options open to young people in the next stage of their lives. 
Students visiting ATU on the day enjoyed engaging with demonstrations, collecting prospectuses and directly inquiring about their preferred courses with institutions.
Fiona Kelly, ATU Donegal Marketing Manager commented, "It is critically important for events of this scale and nature to exist within the Northwest region. These events provide young people in the region with an opportunity to engage with regional and national education providers. The event signposts support available when making the transition to third level and at ATU, we are delighted to be able to open the campus doors and welcome young people to the university campus. We look forward to hosting many more similar events across our ATU campuses."
Check out all the pictures by Gerard McHugh below: