There's a very good reason Lake Garda (or Lago di Garda) has become, arguably, Italy's most popular destination.
Northern Italy lays claim to some of the country's most precious holiday gems.
On an incredible Travel Department holiday you can experience everything that Lago di Garda has to offer. Along with our expert local guide Renate Tielman, we've shared our top Lake Garda attractions and why you should book your next Italian escape here for 2023.
SALE: Save €50pp* on holidays to Italy this June & July using code DON50 
Browse and Book your Italian Escape here: Donegal Daily Holiday Offers | Travel Department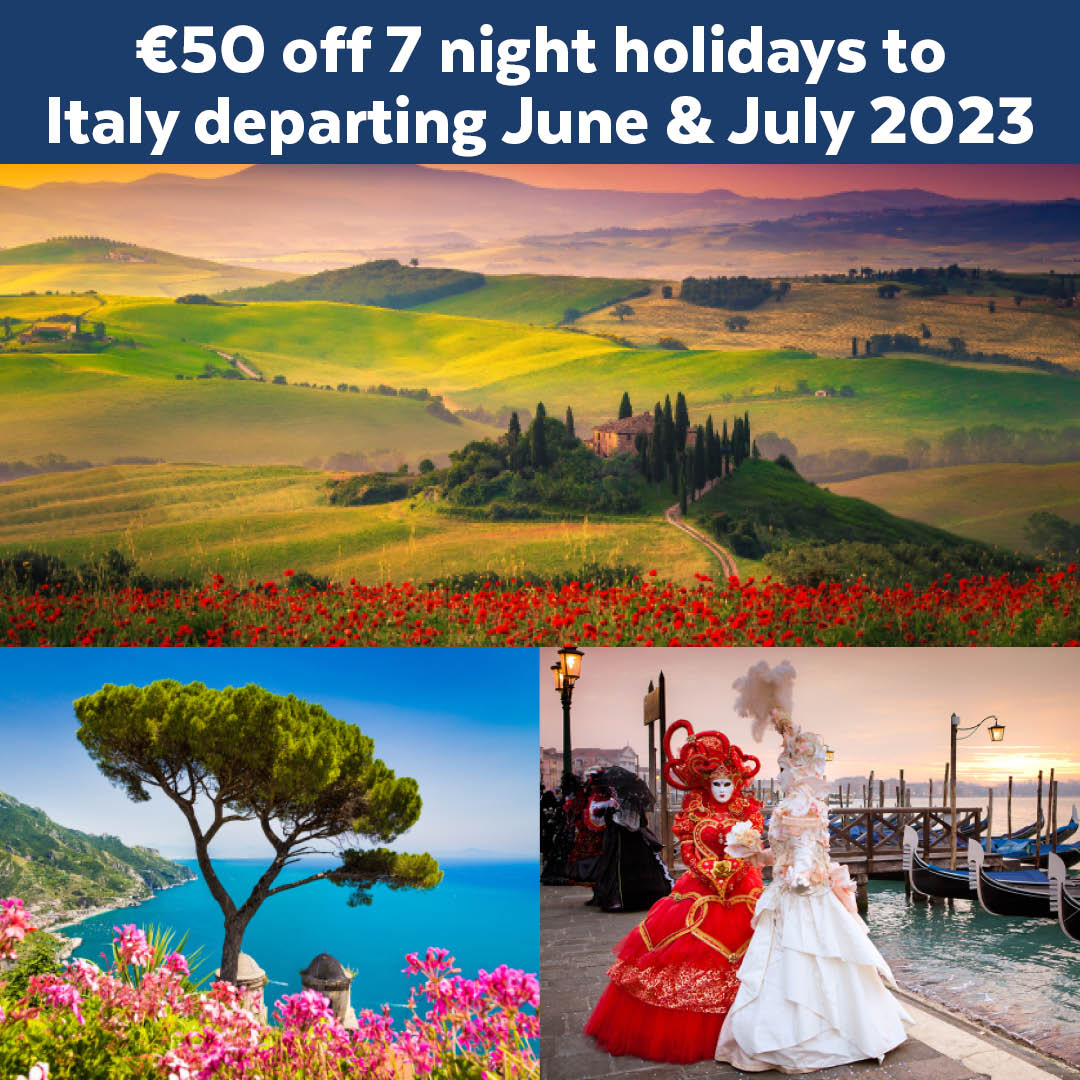 Why Lake Garda? Here is our guide to the 5 best things to do in Lake Garda:
1. Discover the spectacular Lake Garda scenery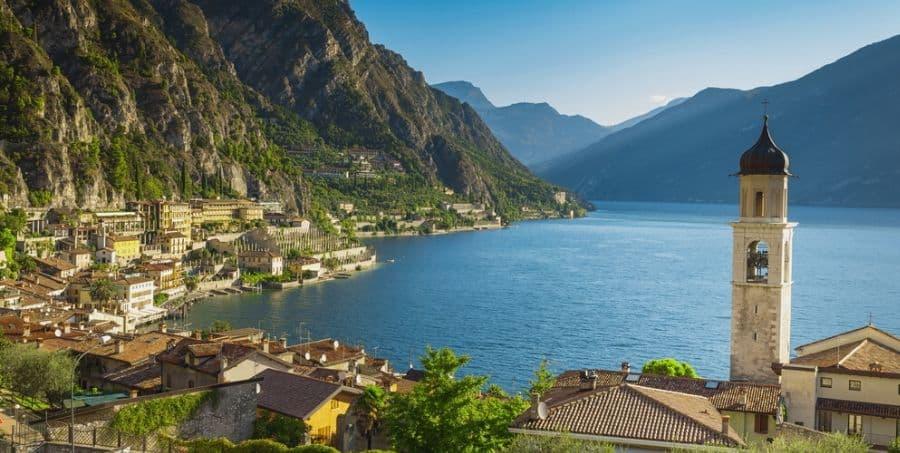 "Encircled by beautiful mountains, Lake Garda is one of the most beautiful European lakes," says Renate. "This is an ideal holiday location for many people." 
Lake Garda straddles three provinces; Verona to the southeast, Brescia to the south west and Trento to the north. Italy's largest lake, it is just over 50km long, 20km wide and would take you about 3 hours to drive around its circumference (160km). Up until the end of World War 1, the northern part of the lake belonged to Austria and the landscape is arguably more Austrian than Italian. Renate will guide holidaymakers on a Lake Garda boat trip, the excursion is an incredible opportunity to witness the beautiful historic towns along the lake's scenic shores.
2. Explore the towns in Lake Garda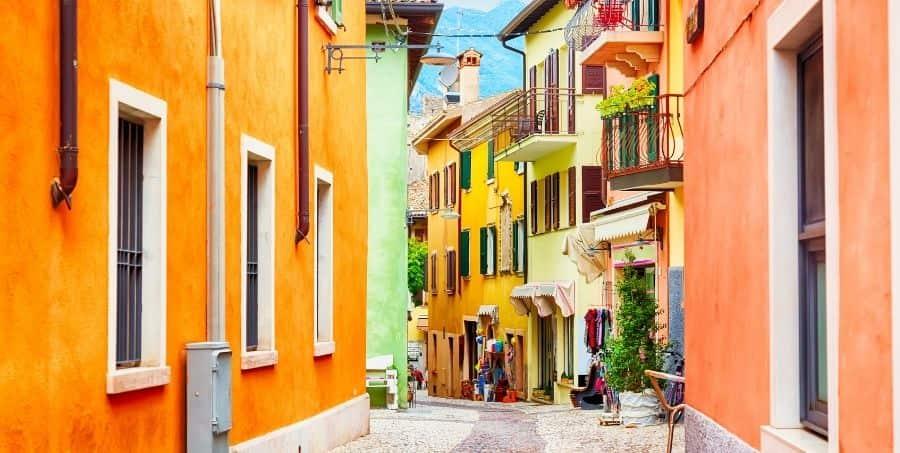 Many of the Lake Garda towns are so picturesque, it's hard to pick a place to stay! Situated on the northern end of Lake Garda, you can explore Limone. Set against a backdrop of jagged cliffs, you can wander down its cobbled streets, discover its wonderful boutique shops or relax with a coffee in one of their waterfront cafés whilst taking in the stunning lakeside views.
Riva del Garda is surrounded by imposing mountains and sparkling blue water, this town is known for its medieval towers, Renaissance churches, and narrow cobblestone streets. The Bastion, a Venetian fortress, was built on the steep slopes of the nearby Mount Rocchetta and affords a splendid view of the city and the northern part of the lake.
The town of Malcesine is famous for its medieval Scaligero Castle and we highly recommend taking a trip in the cable car, which will bring you 1,800 metres above sea level and you'll be rewarded with phenomenal views.
3. Experience Lake Garda food and drink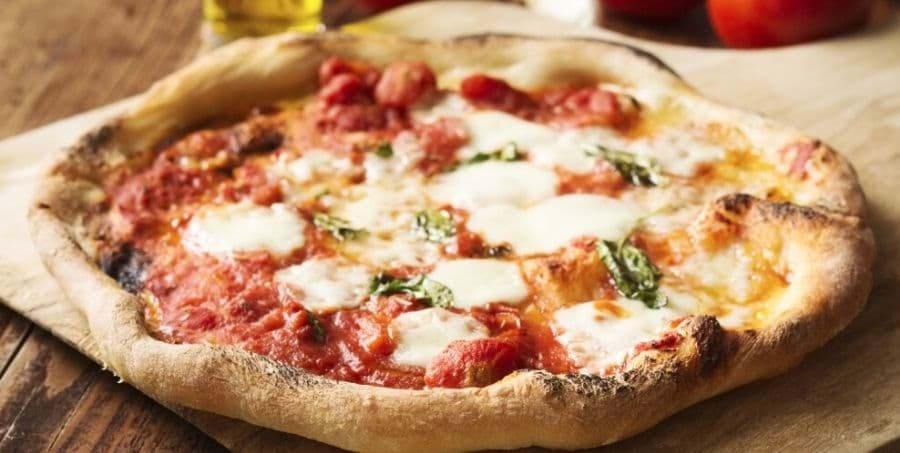 Lake Garda is bordered by three magnificent regions, each with their own unique character and influence on the region's gastronomy. The area is renowned for its olive oil, with olives grown locally, producing a light, delicate oil that pairs well with the region's freshwater fish. The Alto Garda area is well known for its distinctive lemon houses and the citrus fruits grown in this area are also incorporated into the gastronomy offering and can be seen in the Limoncino liqueur produced in the region. 
Renate says that many tourists always enjoy sampling Lake Garda's local produce. "The local wines are always very popular. So too are our pizzas and seafood dishes (which include trout and sardines). But most of all, the tourists love our ice cream. It's world famous!"
4. Relax and enjoy free time in Lake Garda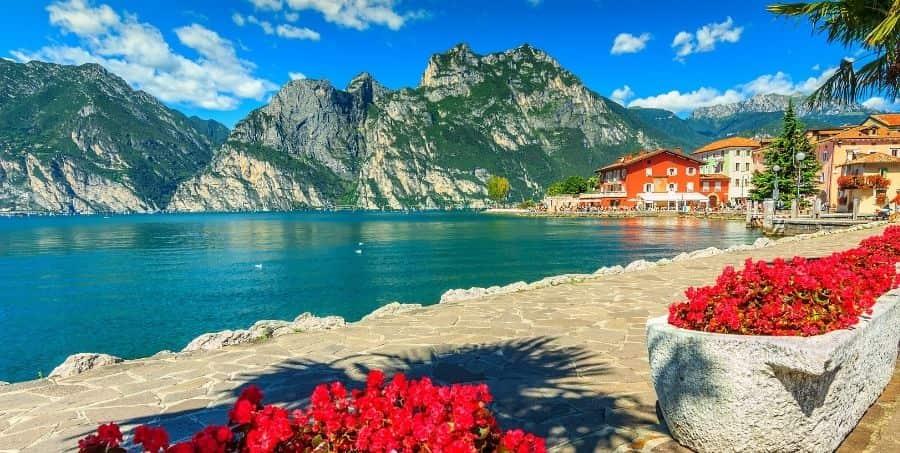 Another benefit of Travel Department's Lake Garda holidays is that there is ample time to explore at your own pace. The Lake Garda region offers a huge variety of activities for holidaymakers – the narrow northern corridor is a paradise for boating activities and the surrounding Dolomites are a perfect getaway for hill walkers and nature lovers as well as those simply wishing to relax in beautiful surroundings. However, Renate has one recommendation of how to use the free time. "While you can explore Lake Garda by boat, I would recommend a swim in the amazing crystal-clear waters or even to just dip your feet. It's an experience you won't forget!"
5. Take a day trip from Lake Garda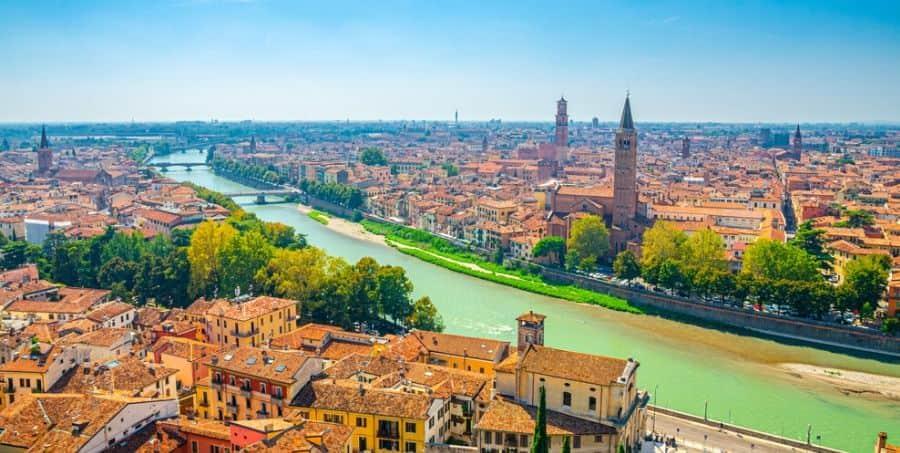 Lake Garda is the perfect base to explore some iconic Italian sights. On a full day excursion to Verona, holidaymakers can enjoy the mesmerising sight of the city's Roman Amphitheatre – the third largest in Italy. It is one of the best-preserved amphitheatres in the world. Today, it is used for beautiful opera performances. There is also an opportunity to visit Juliet's Balcony – said to be the setting of the world's most famous love story. You can also stroll through the beautiful Roman squares and shop for souvenirs in your free time.  
On the full day excursion to Venice, there will be a guided tour of the city, which will include famous landmarks such as St Mark's Square and the Doges Palace. "It is always very nice to guide people through Venice," says Renate, "after all, this is one of the most famous cities in the world. Venice is unique and beautiful. You can't compare it with any other city."
Click here or call 01 6371 1698 to discover Lake Garda with Travel Department, if you're thinking of taking an Italy trip this year to experience this wonderful part of the country.
---
About Travel Department:
Travel Department is one of Europe's leading escorted tour operators with over 25 years' experience of crafting beautifully curated, inspirational itineraries to worldwide destinations, all accompanied by expert local guides. They offer a wide range of guided group holidays from City Breaks to Solo Travel to active and adventure holidays (including Walking, Yoga and Photography holidays) with their sister brand, TD active Holidays.
With multiple departure airports across the UK, you can fly from Aberdeen, Edinburgh and Glasgow in Scotland. In Northern Ireland they fly from Belfast (plus Dublin and Cork) and for passengers from the South they depart from Bristol and a range of London airports. 
The mood is upbeat, friendly, and light-hearted with conversations, storytelling, and sometimes even a little singing and dancing extending late into the evening. It makes for a fun, inclusive group where everyone feels welcome. 
Travel Department's escorted holidays typically include flights, accommodation, transfers and guided tours. They carefully plan your trip, so you experience the best holiday highlights accompanied by a friendly local guide. With Travel Department you see more!