Parishioners in Castlefin are morning the death of former Parish Priest Fr Kevin Mullan.
A native of Omagh in Co Tyone, Fr Mullan served the parish of Castlefin in the late 1980s and early 1990s.
He was in his late 70s and passed away following a brief illness.
Fr Mullan's remains will be taken to St Patrick's Church, Drumquin this afternoon, where they will repose until Tuesday at 1.pm.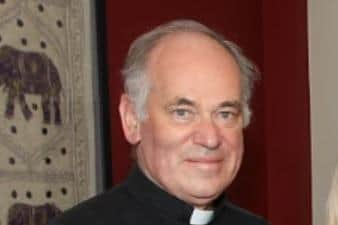 His remains will then be moved to his sister Joan's house, Dublin Road, Omagh, for a private Requiem Mass before interment in the Dublin Road cemetery.
On Monday evening, at 7.30pm, a parting Mass will be celebrated in St Patrick's Church for the late Fr Mullan.