A bright and cheery welcome awaits at the new Cara House in Letterkenny. The team is still settling into their new home this week on the Pearse road, where the optimism is palpable.
A spacious hall, modern meeting rooms and training spaces leave scope for a huge variety of social and recreational activities at the family resource centre.
Next door, the Cara House Childrens Centre is already thriving. Each week, up to 140 children aged 2 to 12 have been enjoying the state-of-the-art classrooms and learning in fun and safe surroundings since July. The new space has allowed the centre to open a new toddler room and double its capacity for some programmes.
Cara House Co-ordinator Martina McGinty and the team are delighted to be opening their doors to all friends, old and new, and to those who are new to the community.
Everyone is welcome to drop in and see what courses are on offer or simply stop by for a cuppa and a chat. The building is now fully accessible, offering even greater inclusion than before.
Friendship and social inclusion is what Cara House is all about, Martina says.
"That is the ethos, to combat isolation, form friendships and increase people's confidence."
The new centre has been a long time coming. Cara House began in 2004 at their 'Red Door' building at Mount Southwell above Market Square. In September 2017 they moved to Lower Main Street. The building, however, could never fit the hundreds that attended courses and children's activities each week. Services had to be spread across seven different locations in Letterkenny.
To have two adjacent buildings beside each other now is a dream come true for the staff and volunteers. It's taken three years to transform a former furniture store and warehouse into the warm and cheery spaces we see today. Up to €600,000 in funding was put into the project, with support coming from LEADER, Donegal County Council's Social Enterprise Fund, Tusla, Donegal ETB, LCDC, HSE and Pobal.
See the before and after photos here: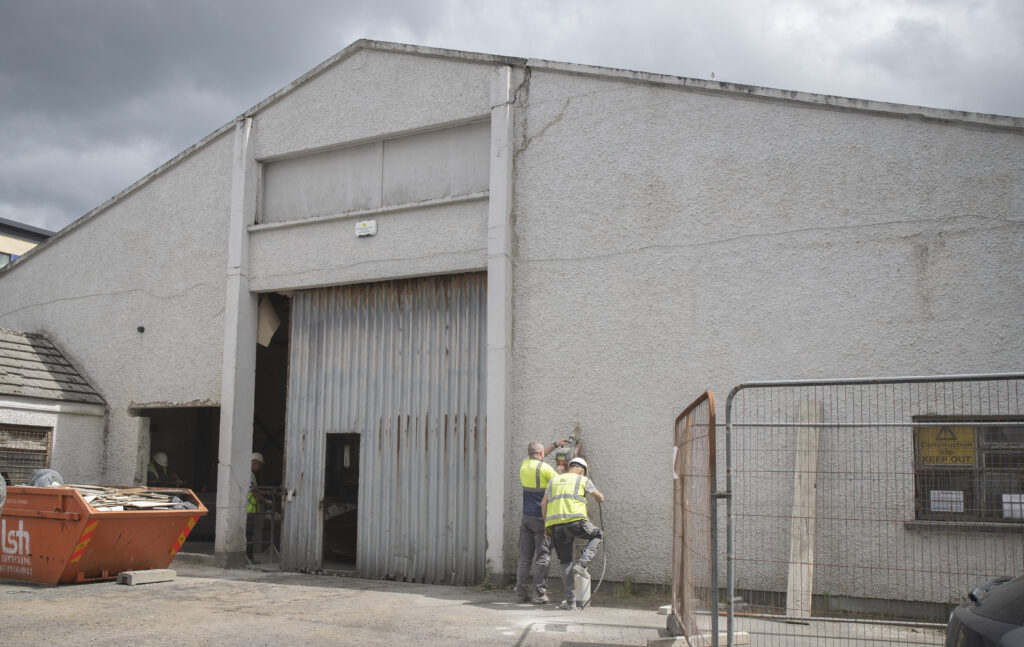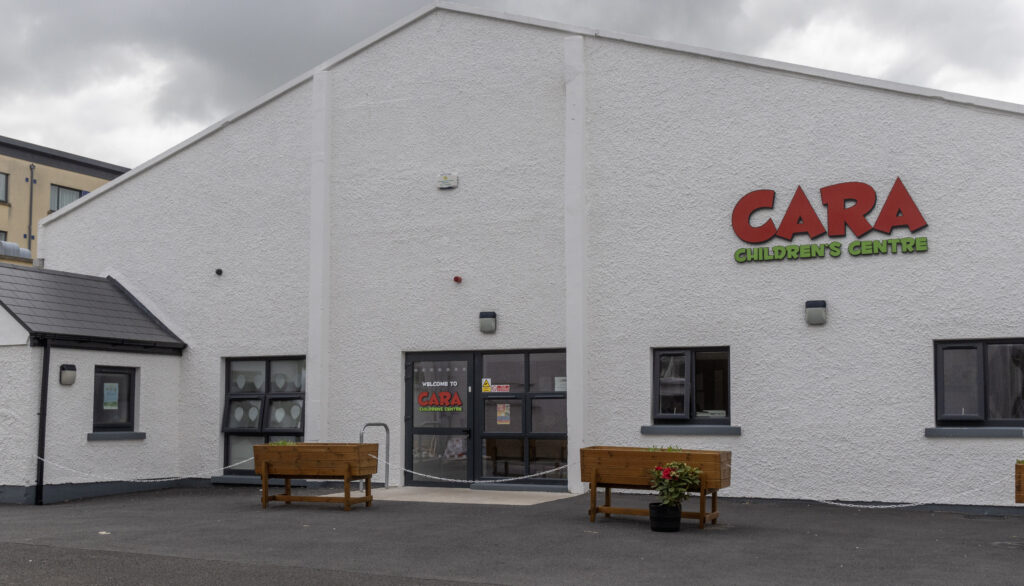 Martina credits Cara House founder Susan McCauley for making their once-ambitious dream a reality.
"Only for Susan's drive and determination, it wouldn't have happened. She really wanted this," Martina said.
Martina stepped in as co-ordinator of Cara House in 2021 when Susan retired, but the Laghey woman was 'hooked in' 15 years ago.
"Every day is different, you feel as if you are helping a lot of people here," Martina said.
Cara House can be a second home for those who want to fill up their retirement days, learn a new language or hobby or stretch it out in yoga or pilates.
With a women's shed coming soon and an exciting autumn programme to be unveiled, the numbers of people using the services could well return to pre-Covid numbers, while there's always more room for volunteers to join up.
It takes a team of almost 50 staff to keep this huge centre in operation, between full-time and part-time staff, the childcare team and staff on the Community Employment Scheme, Tus scheme, Rural Social Scheme (RSS) and volunteers. More volunteers are currently being sought for the befriending service.
Behind the scenes, an eight-strong committee keeps Cara House evolving, led by Chairperson Joe Boland, they include Netty Gibson, Andrew McNulty, Susan Kenny, Stephen Shevlin, Louise Chirwa, Christina Shields and Bill Vaughan. A special word of thanks goes to Jamie Bush and Marcella Mangan Molloy who retired from the committee this year.
As the team begins their new chapter on the Pearse Road, they are inviting the community to have their say on how they would like the new space to be used. Or if you'd just like to call in, the drop in space is open Monday to Friday 10am to 2pm.
Tags: