Karate sensei John Wilkie has kicked his fundraising into high gear as he takes off for Tanzania to climb Mt Kilimanjaro in June.
The Letterkenny man is scaling the highest free-standing mountain in the world to raise money for the Irish Guide Dogs for the Blind. So far he has raised an amazing €9,000.
It's hoped that a coffee morning this Thursday 25th May will add to this great total. (Details below)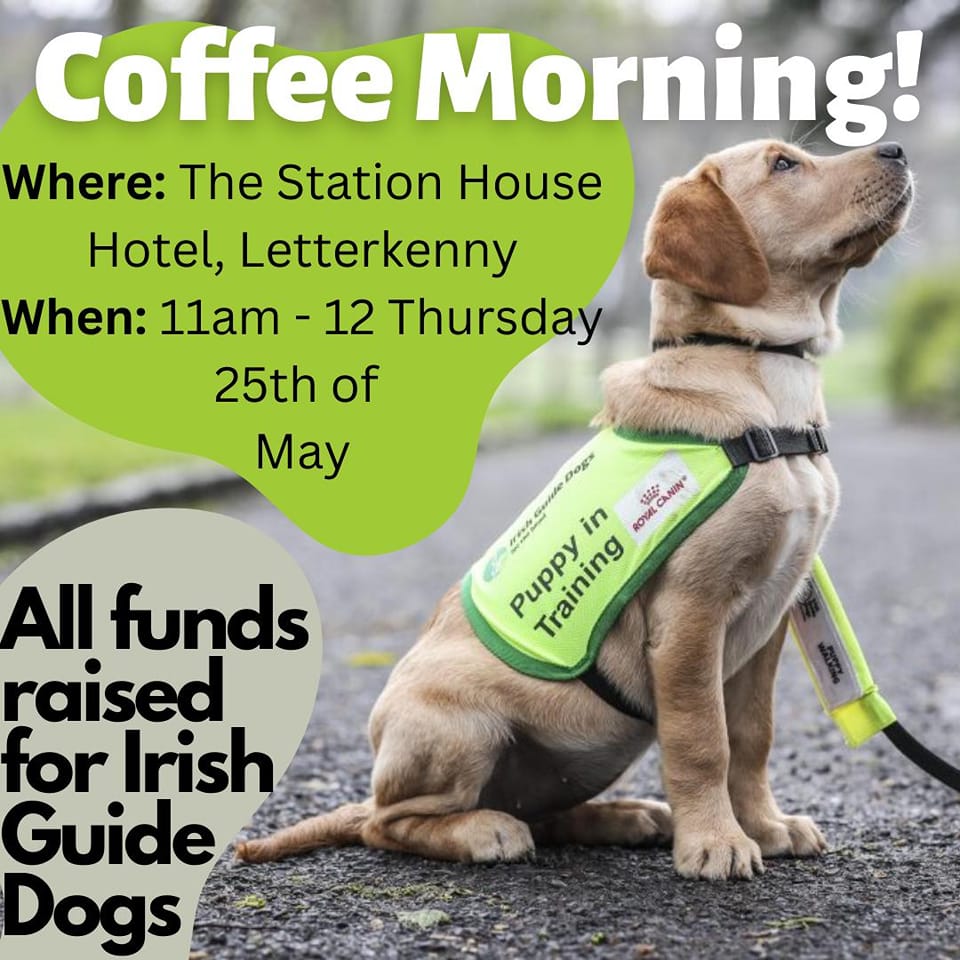 John will mark his 60th birthday in August, but he already has a lot to celebrate after overcoming some major health scares.
In 2015, Johns's health took a turn for the worse. He was diagnosed with a neurological disorder called Guillan Barre Syndrome (GBS), where the body's immune system causes damage to the nerves. He was left paralysed and ended up in ICU for 24 hours. However, John always stayed positive. He had a double hip replacement three years ago but after a remarkable recovery, he is reaching new heights in his training for his once-in-a-lifetime adventure.
On 15th June, John will join mountaineer Jason Black on a 10 day expedition to Tanzania. Kilimanjaro is Africa's tallest mountain standing at 5,896m. With each step, John will be focused on raising funds and awareness for the Irish Guide Dogs.
Speaking to Donegal Daily, John says he's fit and ready for the challenge.
So far, he has climbed Errigal 22 times, hiked the Bluestacks, Glenveagh and many more trails across Donegal. He's also lost two stone of weight and is feeling better than ever. When he's not on the hills, John is hitting the books and studying for a Healthcare Support qualification with Donegal ETB.
"If you are determined, you can do it," he said.
As well as the mountaineering training, John has also been focused on fundraising events for the past year. Thanks to the support of the community, he's had great success and topped the €9,000 mark.
"I'm bowled over by the amount we've raised," John said.
"As well as that, I wanted to raise awareness for people with disabilities and Irish Guide Dogs."
The Irish Guide Dogs for the Blind changes lives for people who are blind or visually impaired and families of children with autism. The average cost of training a dog is in the region of €53,000. It costs over €4 million per year to run the organisation, with 85% of income coming through voluntary donations and fundraising.
John was inspired to support the charity after a chance meeting with disability advocate Jennifer Doherty. The Buncrana woman, who is blind from birth, gained untold freedom when she got her first guide dog at the age of 21.
"Jennifer is a great inspiration for me. She wanted to climb to Mount Everest Base Camp and she did it," John said.
John's journey from ICU to Kilimanjaro is also a source of inspiration to people.
He said: "I've been asked by people how do you get fit, and I say that making a start is paramount. I know that when you are stuck in that hole it's hard to get out, but you need to get up and get out.
"If you are fit, your mind is focused and your wellbeing is there."
All are welcome to Thursday's coffee morning at the Station House Hotel Letterkenny, Thursday 25th May at 11am.
Stay tuned to John's Facebook for updates on his journey to Kilimanjaro and if you would like to donate, click here: https://kilimanjaro-2023.raisely.com/