This week's Finn Valley AC notes are out.
'Track and Field Live'
Athletics Ireland brings its 'Track and Field Live' series to Finn Valley AC this Saturday. The highly successful fast-paced athletics meet blends juvenile, recreational, and high-performance focused events into an exciting meet.
The event at Finn Valley AC will get underway at 12noon and is expected to be sold out. There will be juvenile and adult competition with electronic timing in place. 'Track and Field Live' is an AAI permitted event and admission is free for spectators.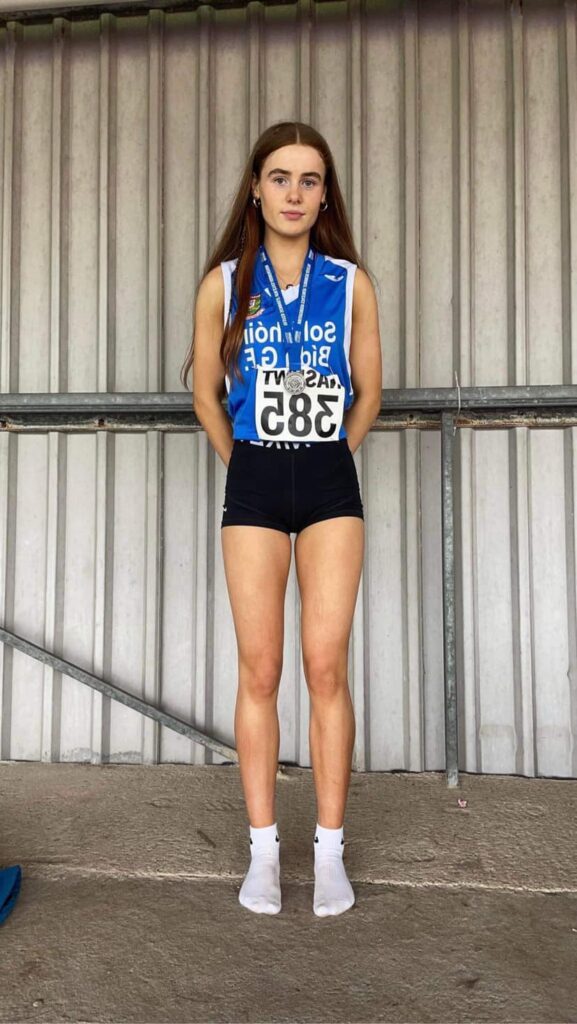 Ulster Secondary Schools Championships
Finn Valley AC enjoyed plenty of success at the Ulster Secondary Schools Championships in Antrim on Friday and Saturday. Amy Timoney and Riona Doherty were first and second in the long jump while Hannah Murray and Demi Crossan came first and third in the 400m. Hannah also won the 200m.
Dean Leeper won on the double, too, taking the shot put and javelin gold medals, with a new PB in the javelin of 49.24m. Oisin Thompson took gold in the long jump when leaping out to 6.44m. Daniel McHugh and Katie Louise McMonagle were second over 200m with Odhran McBrearty pipped on the line in the 1500m.
Leah McMonagle and Leona Slevin were silver medallists in the long jump and hurdles. There were bronze medals for Erin Sproule in the 300m hurdles and for Eimear McCarroll in the 800m and 3000m.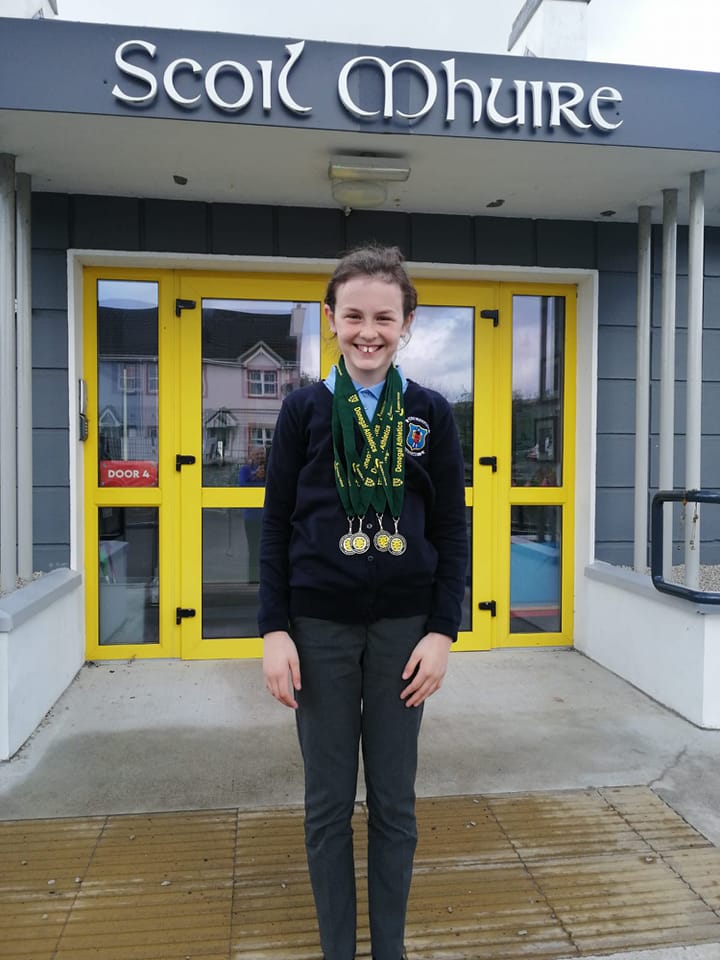 European Race Walking Team Championships
Brendan Boyce finished in 29th spot at the European Race Walking Team Championships in Podebrady, Czech Republic on Sunday. The Irish team was seventh and over 20k, Finn Valley AC man Brendan finished in 1:27:57. His PB is 1:24:31 over the distance, but his preferred events are over longer distances.
Over 1200 schoolchildren participated in the 2023 Primary Schools Athletics Finals held at Finn Valley AC. The 52nd annual event saw 64 events played out over the course of an action-packed day.
Finn Valley
Schools from all over Donegal and beyond took part in what has become a popular annual event – and something of a window to the future. Jasmine Barrett-Doherty, a Finn Valley AC athlete who is a pupil at Scoil Mhuire in Milford, won the
2012 600m and got over the bar at 1.28m for gold in the high jump, while also winning gold in the long jump and relay events.
Cola McGlinchey, representing the Aghyaran-based St. Caireall's Primary School, won the 2014 80m and leapt out to 3.40m for gold in the long jump. Scoil Naisiunta An Choimin's Peter Gallagher caught the eye in fending off Oisin McBride and Evan Ward to take gold in the 2011 800m while the girls' title in the same event went to his schoolmate and fellow Finn Valley athlete Saorla Gilligan.
Scoil Bhride Convoy's Rhia Toner bagged the 2013 100m in style to continue her excellent form with Adam Breen, of the same school, taking the boys title at the same age. Niamh McGlinchey of St Mary's NS, Castlefin won the 2010 800m and was the 100m silver medallist.
The Dooish NS-enrolled McElhinney sisters bagged a pair of medals each. Aoibhinn won the 2010 100m and was the 800m silver medallist, behind the excellent McGlinchey. Caoimhe McElhinney grabbed gold in the 2012 long jump when jumping to 3.72 and she was behind only Barrett-Doherty in the 600m, while Sessiaghoneill schoolboy Lee McGranaghan won the 2011 long jump, jumping a best of 4.08m.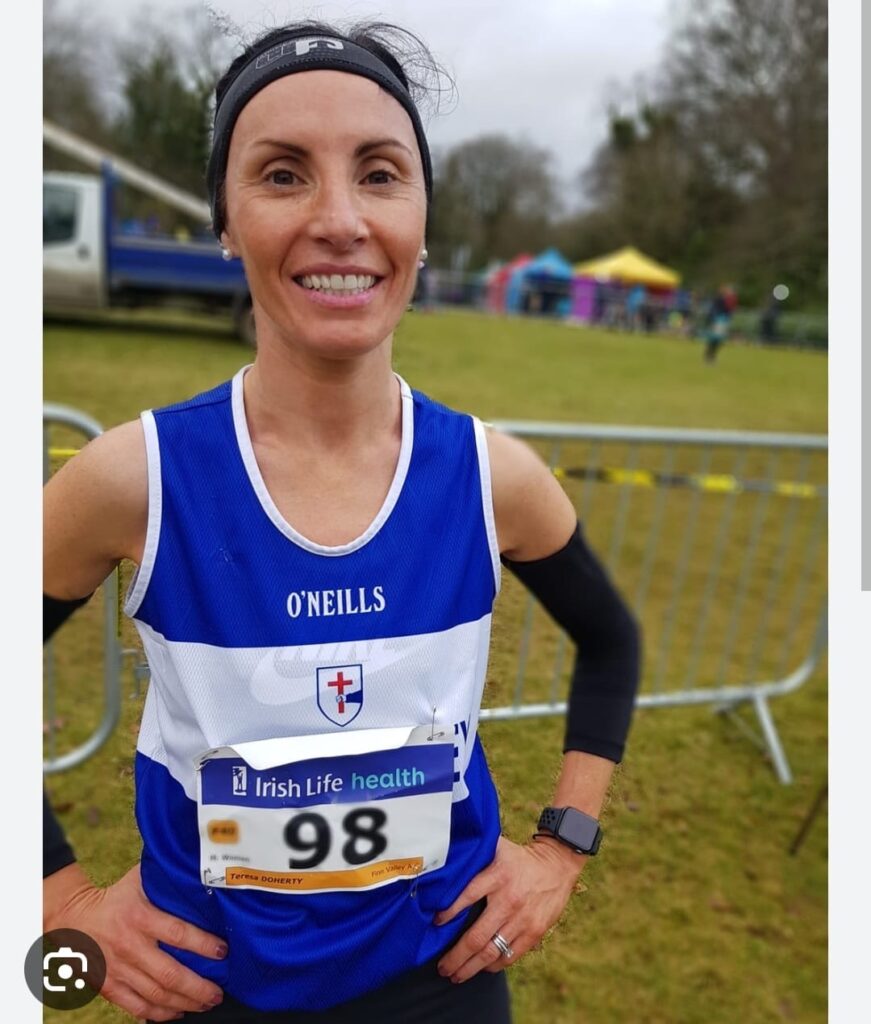 Loughborough International
At the Loughborough International on Sunday, Sean McGinley finished in 9:26 and will look to up the ante as the national championships come into view. Sean will race again in three weeks' time. Teresa Doherty of Finn Valley AC was second in the Ballyshannon 5k at the weekend. Teresa came home in 16:25 for a seventh-place finish in the overall standings. Nakita Burke of LAC won the women's race in 16:12.
Finn Valley AC's Eugene Merritt, Barry Gallagher, Catriona Devine, David McNulty, Joanne Campbell, Michael Penrose, Dianne McGarrigle and Gloria Donaghey all competed.
Manchester
Finn Valley AC's Amy Greene is set to run a steeplechase this weekend in Manchester and will be chasing a European Junior Championship qualifying time.
Ulster Children's Games
The Ulster Children's Games for Under-12 and Under-13 athletes have been changed and will now take place at Finn Valley AC on Sunday, June 4.
ATU Scholarships
Congratulations to Finn Valley AC athletes Oisin Toye and Joseph Gillespie on the receipt of scholarships at ATU Donegal. Oisin is a first year student in Athletic Therapy and Exercise Rehabilitation while Joseph is a first year student in Sports and Exercise.
Ulster Championships
Athletes are reminded that they are required to enter online for the Ulster Championships for Under-14 to Under-19.